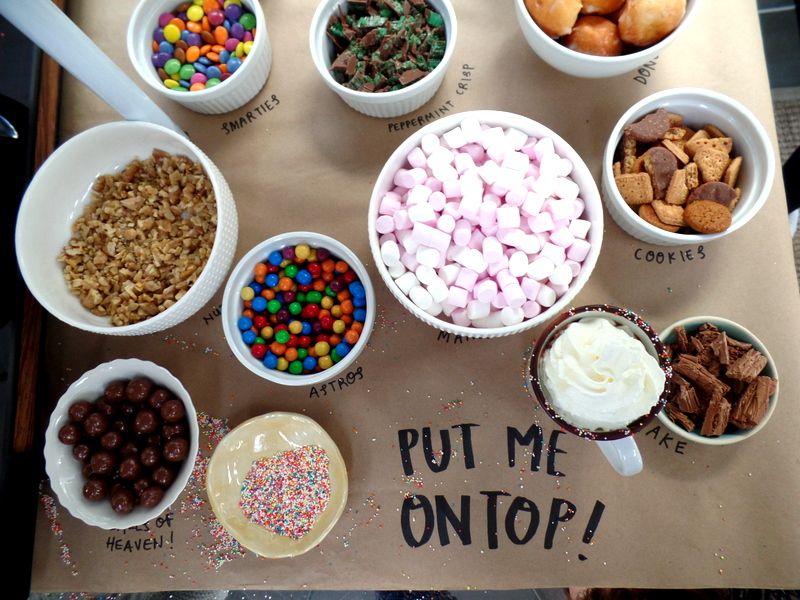 I recently visited the Zana Studio for a slumber party on a frosty Friday afternoon! I walked in and immediately swapped my work heels for slippers and my coat for a fluffy gown! I quickly felt at home! The Zana team had created a make shift tent filled with mattresses and covered with their new exciting and quirky bedding range!
I absolutely adore their closed eye pillow cases, their kitten and crescent moon design dubbed the cat nap duvet cover and their doodled snack duvet covers with delights such as pizza slices and ice lollies called the midnight snack!
Their bedding range is bright and fresh and wonderful! If you would like to see more of their range or find out some more details you can follow the link here.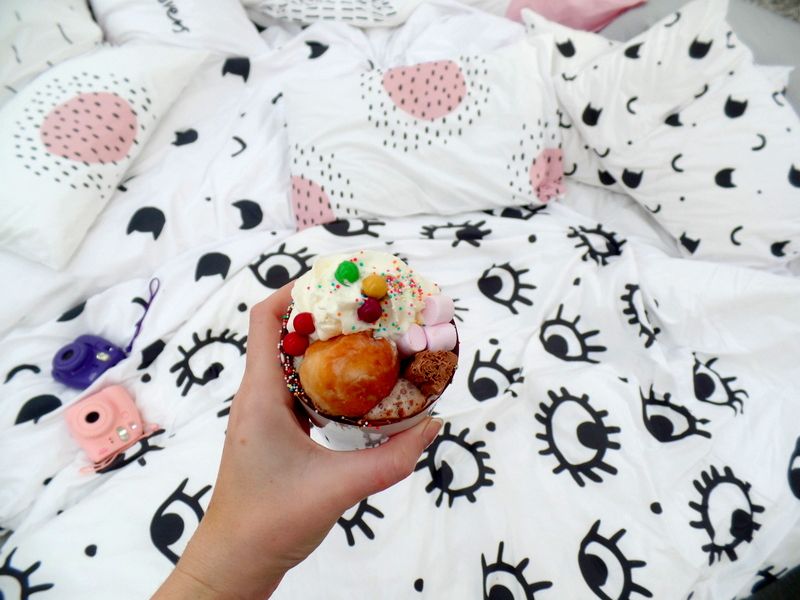 Not only did I get excited about their bedding range I am also stealing all their wonderful ideas for a slumber party theme'd event! My favourite addition was their wonderful make your own hot chocolate stand!
They had luxurious dark hot chocolate brewing which was improved with a big shot of amarula! I then started creating my dream hot chocolate with a giant squirt of cream, a mini iced doughnut, astros, sprinkles, marshmallows and a chocolate flake to finish it off! I seriously love this idea and am now of the opinion hot chocolate should only be served gourmet!
So if you're looking to throw a birthday party this winter why not have guests come in their pjs, create a giant Christmas bed and spoil everyone with a DIY gourmet hot chocolate station! For extra fabulous points – make sure you use Zana bedding 😉 !