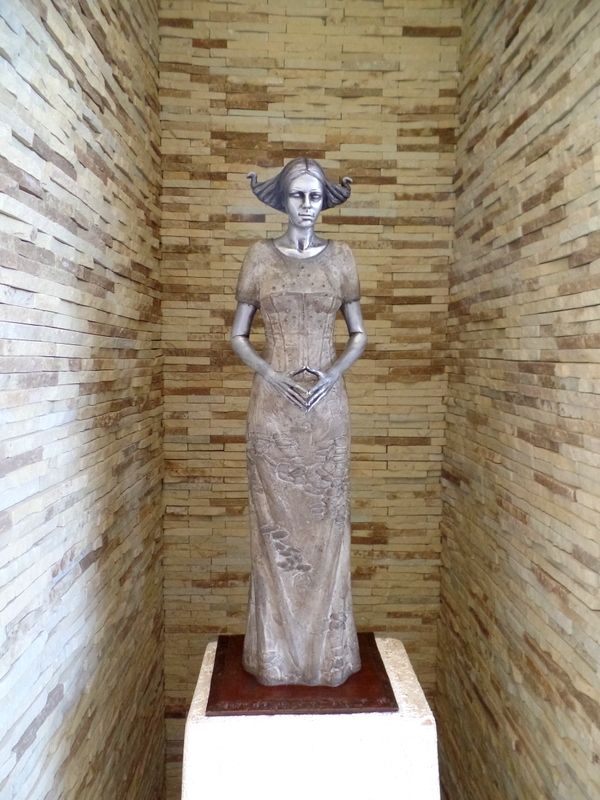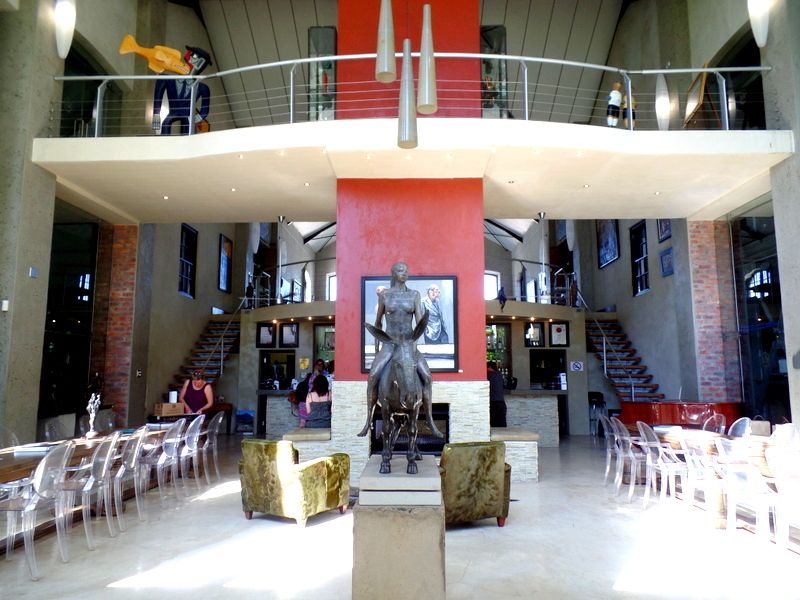 I don't normally write blog posts about one wine farm. The honest truth is that there isn't really enough content. I often write about a few farms in one go, I'll write about a day out or I'll write about an amazing lunch at a wine farm. But I really couldn't resist writing about Saronsberg! Saronsberg is a real beauty which we visited on our way to a wedding in Tulbagh.
If you're heading through to Tulbagh any time soon I would highly recommend stopping at Saronsberg for a visit. Soak in their beautiful grounds, admire their fantastic art and taste their lovely wines!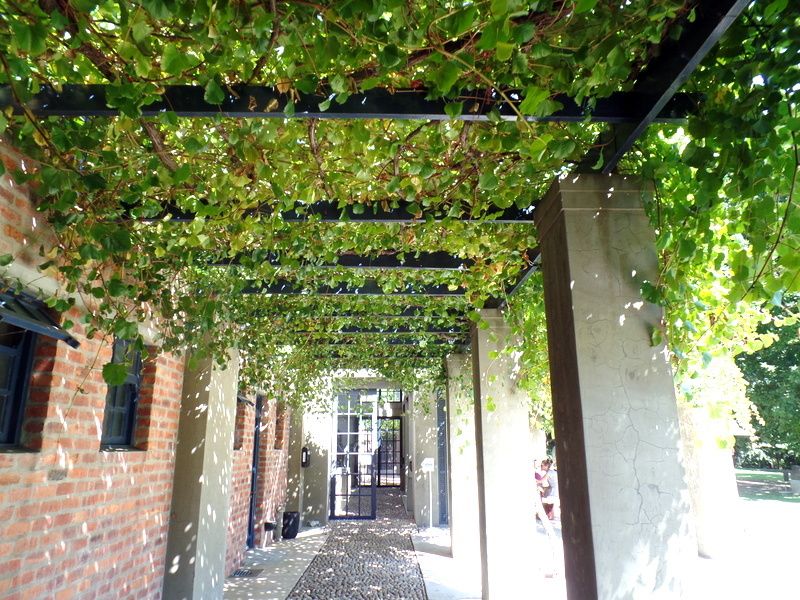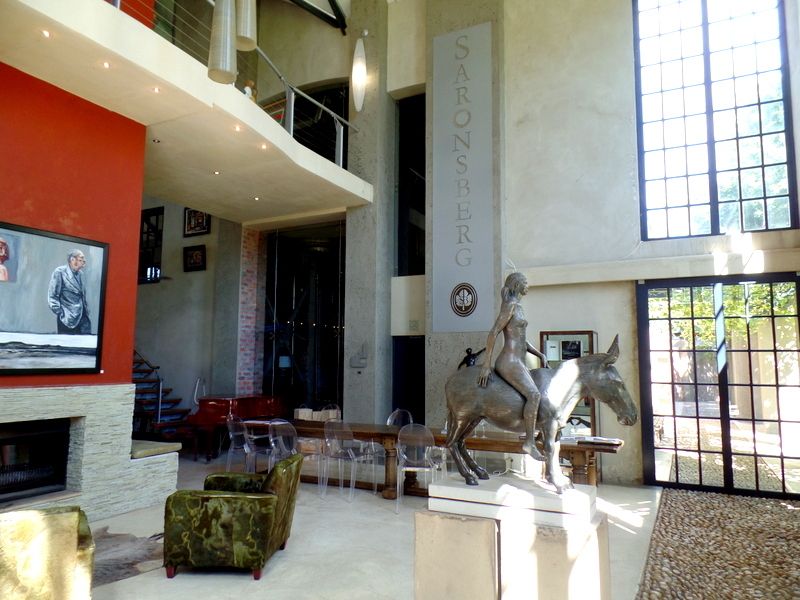 I know next to nothing about the Tulbagh valley but the team at Saronsberg were happy to educate me! The Tulbagh area is famous for their chenins and shiraz. The valley is in the shape of a horseshoe from the mountain range which gets snow in winter. They have hot days and really cold nights which makes the perfect climate for some really delicious wine.
Saronsberg was originally a fruit farm for prunes and other stone fruits. The first wine grapes were planted in 2002 and the first vintage was 2004 but from grapes in the surrounding area.
The wine tasting is R50 for the full range of available wines from Saronsberg, we tasted ten wines with two being sold out. However, they waive the tasting fee should you buy a bottle. We walked away with quite a few bottles each. Saronsberg produces some delicious wines that are also very reasonably priced.
We loved the 2012 Saronsberg MCC Brut for R140 a bottle it is light and fresh and juicey.
I particularly enjoyed the Saronsberg Viognier which spends 11 months with a third each on first, second and third fill oak. At this point we grabbed our wine glasses and headed upstairs to walk through their art gallery. We had it completely to ourselves which was an absolute pleasure!
The reds were great too with the Saronsberg Grenache and Saronsberg Shiraz being the favourites.
We also both went home with a bottle of the Saronsberg 2008 six point three Straw Wine. This was pretty pricey at R180 a bottle but the 100% sauvignon blanc straw wine was sweet with pineapple and honey flavours but so fresh and delicious! I am really looking forward to drinking this! I'm thinking pulled pork tacos, pickled red onions and a glass of this served super chilled!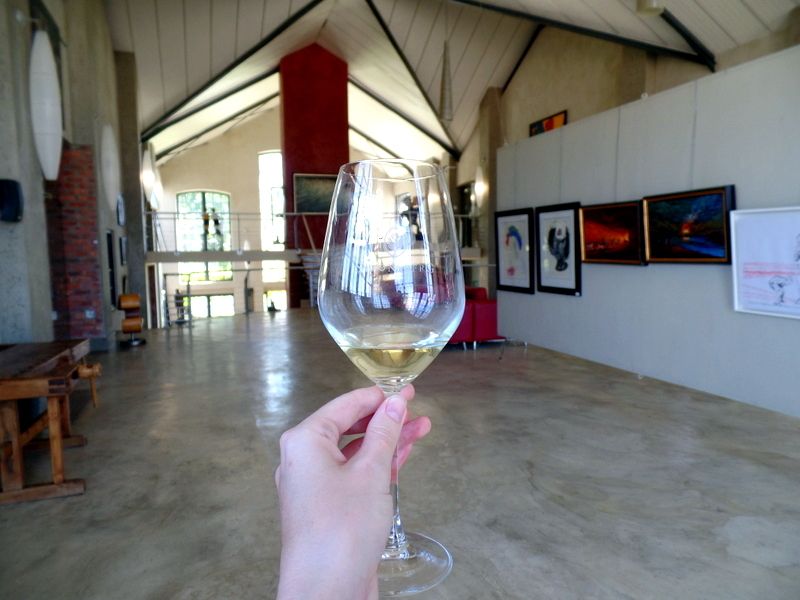 DETAILS:
Location: 5 6th St, Wolseley
Opening times: Mondays to Fridays: 8am to 5pm, Saturdays: 10am to 2pm and Sundays: 10am to 1pm
Contact details: 023 230 0707 or info@saronsberg.com