I recently made my first trip up to Wellington! I was invited to enjoy dinner at The Local Grill and a sleepover to save us from the long drive home! Wellington is really beautiful and we enjoyed looking up at the gorgeous mountains that surrounded Val du Charron and the Wellington Valley. Val du Charron is normally about two hours out of Cape Town but I got stuck behind traffic caused by a major accident which closed roads down. By the time I arrived at Val du Charron I was pretty frazzled but an outfit change, a glass of wine by the pool and a warm welcome quickly turned my mood around!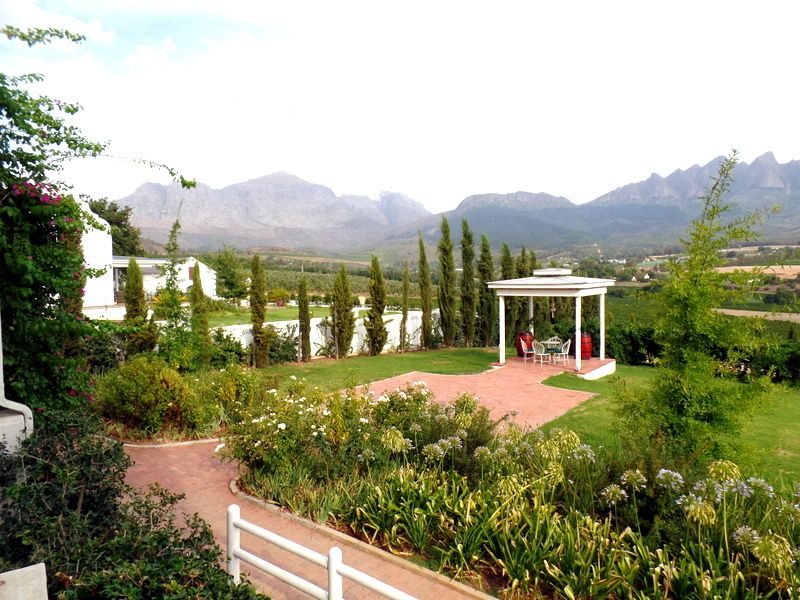 Drinks and a lie by the pool
I arrived early before dinner with a little more work to finish up by the pool. I really could get use to that kind of office view! I parked off with my laptop whilst my fellow dinner guests had a splash in the pool and got involved with CBC. Once the last bit of work was put away we grabbed hold of the friendly waitstaff and promptly ordered a bottle of wine! As we were really getting into the relaxed mode of Val du Charron the owners and wine maker joined us by the pool to formally introduce us to the farm.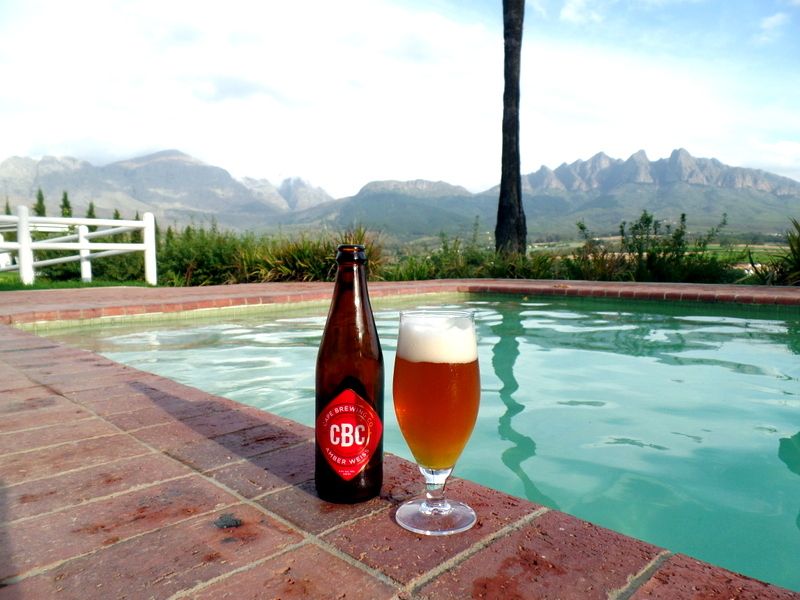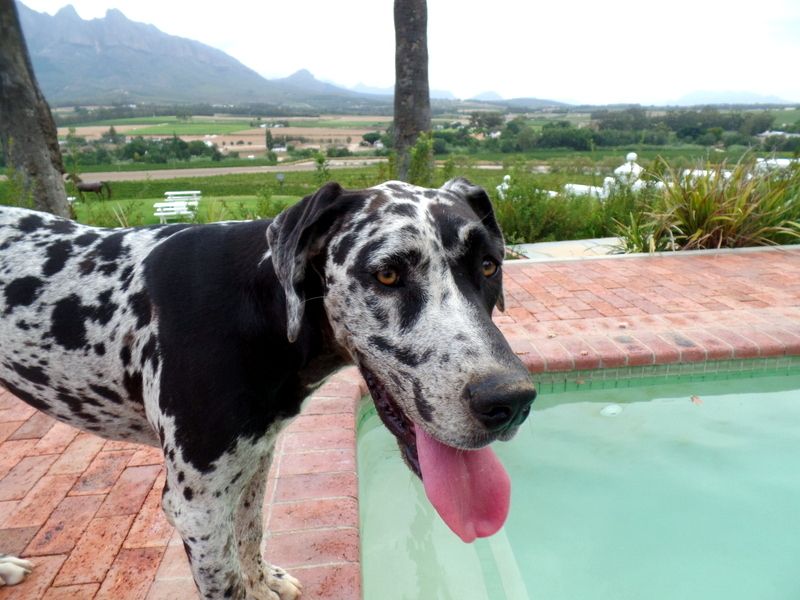 With our wine came gourmet snacks to keep us going til dinner and we couldn't skip the snacks! I devoured about four of their bobotie springrolls which had the perfect crispy shell and delicious bobotie filling perfectly paired with a tomato passata. The prawn and feta springrolls were also light and packed with flavour! We also tucked into some venison skewers which were drizzled with cranberry port jus!
We grabbed our glasses of wine and had a little wonder around the estate taking many group photos as the sun set turning the mountains golden.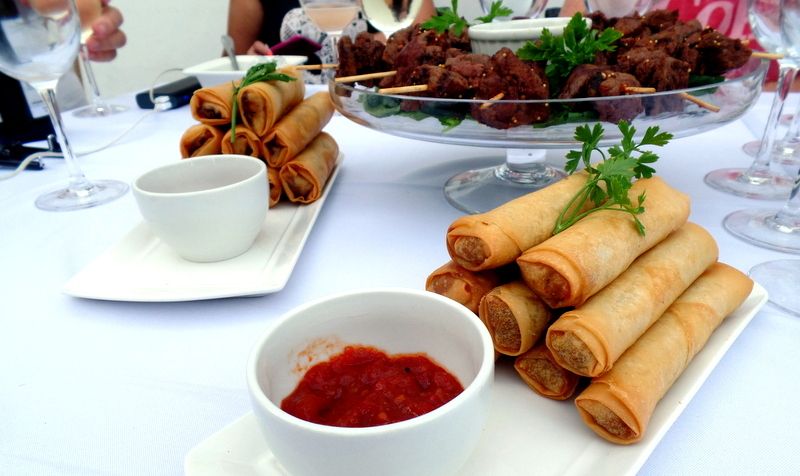 The dinner: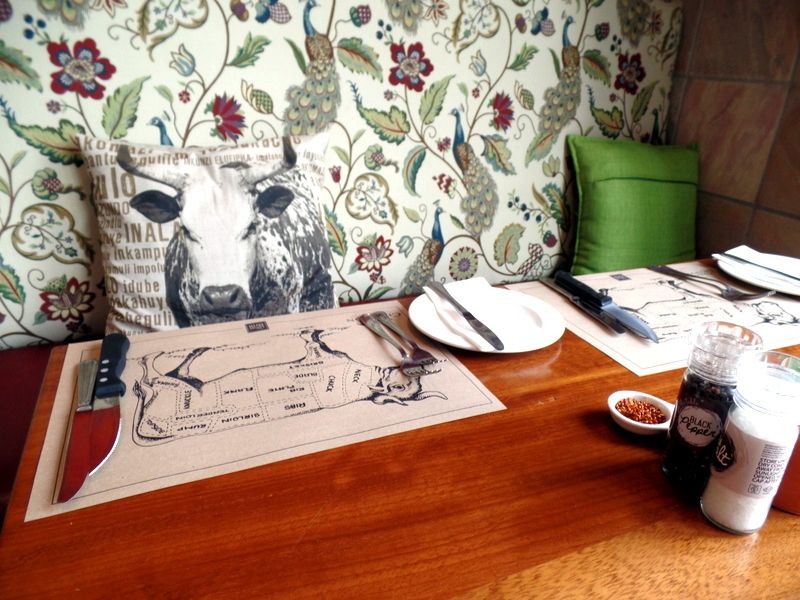 As we lost the light we moved inside for the main event! The giant feast at The Local Grill at Val du Charron! In case you haven't guessed it already The Local Grill is a steak house specialising in the best meats! We started with a lovely traditional beef carpaccio with parmesan shavings and rocket. The carpaccio was brilliant and I loved the inclusion of the raw mushrooms to bring in more umami flavours.
We also had a fresh 'Local salad' and grilled calamari with lemon butter and sweet chili jam. Whilst the calamari was a huge favourite around the table I found it a little too salty!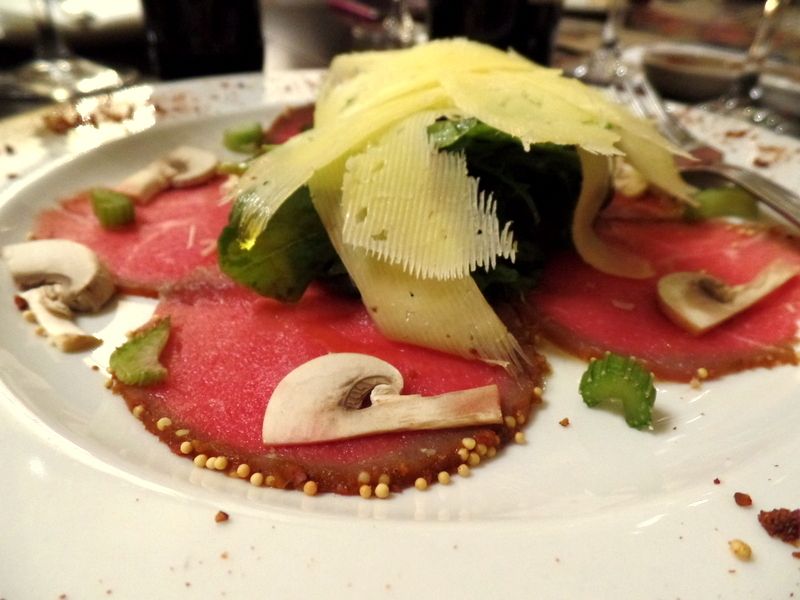 The Local Grill wanted to use their dinner feast as a bit of a lesson and platters of fillet, sirloin and rump arrived both as grained fed and grass fed. I was absolutley blown away by the difference in appearance and taste of grass vs grain fed beef. I have always been pro grass fed beef but now have the full reasoning behind it! Whist the grain fed beef was still flavourful I found the grass fed to be richer and more tender. My favourite cut was hands down the grass fed beet filled and I loved it paired with bearnaise sauce, crispy onion rings and green beans!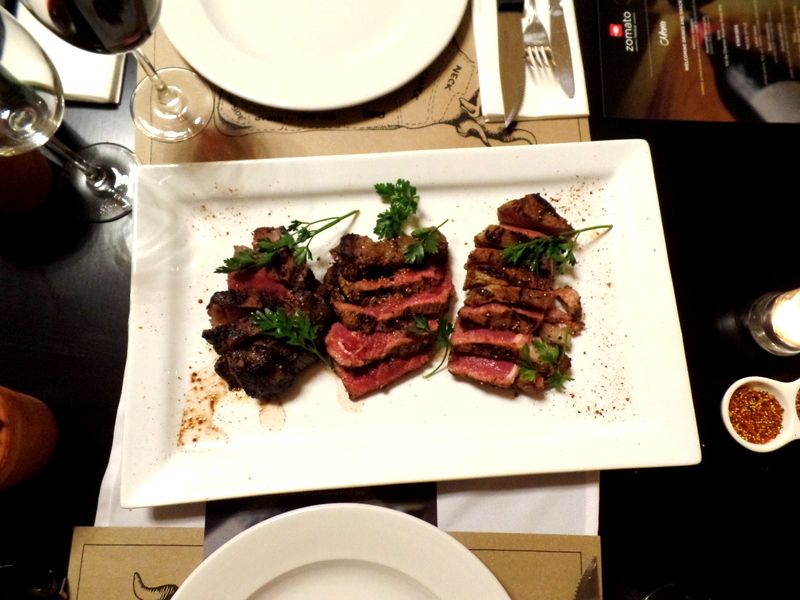 Val du Charron, on top of being a guest house and host to a fabulous restaurant, also make great wines on the estate! I loved the Aphaea red and I was obsessed with the stain glass window label! Another fantastic wine is the Black Countess which is also a top notch red! We drank very many glasses of wine over dinner and we were grateful that our beds were just down the passage!
We finished off with a few sweet treats from the menu, however none of them really blew my hair back. I was happy to sick to delicious wine and the good company. I think save your space for crispy springrolls and brilliant cuts of steak!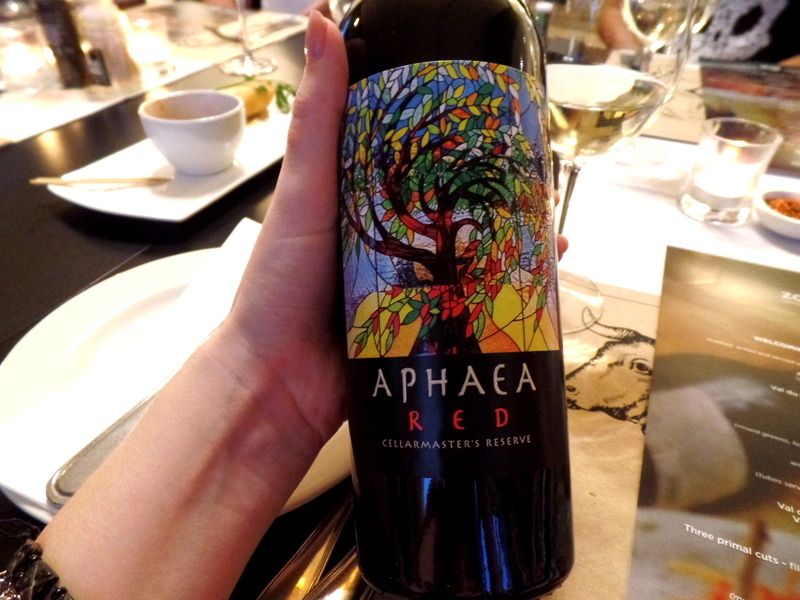 The sleepover:
From dinner we pretty much rolled down the passage! We stayed in the lovely little four star guest house. The rooms all have beautiful views out onto the mountains. The beds were super fantastic and I fell asleep quickly tucked under my mosquito net! The next morning I was up early again to head back to Cape Town. I had a quick omelette filled with avo, bacon and cheese and raced out the door!
I wish I had more time to spend with Val du Charron as I heard whispers of our group going on cellar tours and spa visits! I will have to head back soon!
If you're looking to visit Val du Charron I noticed they had a deal going on for a two night stay for two including breakfast for R1,4999 over here.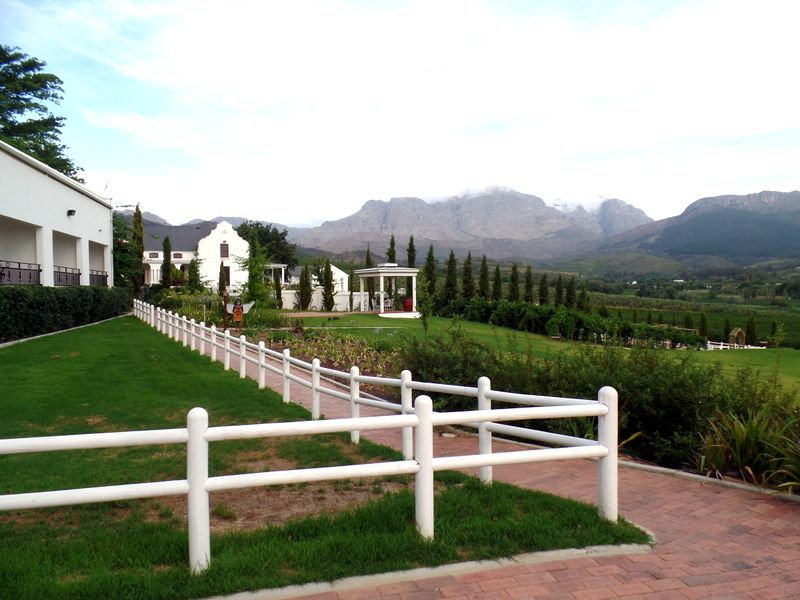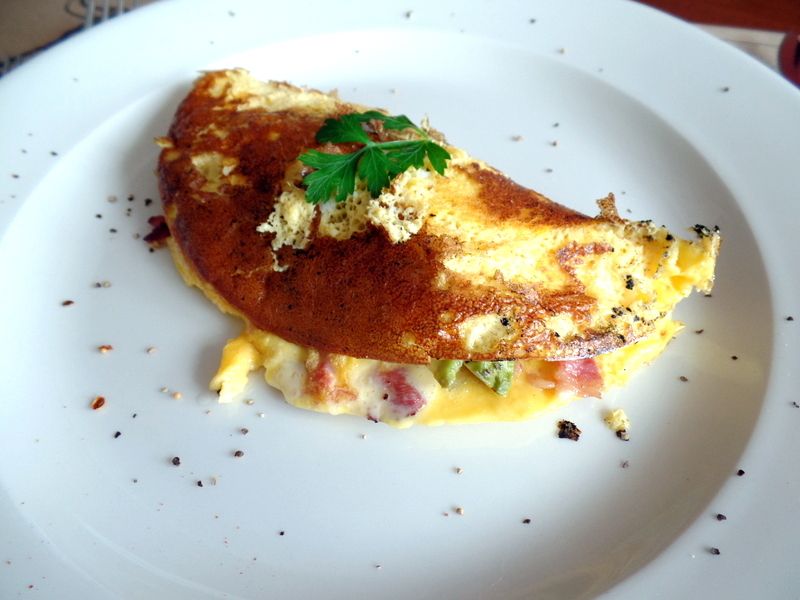 Disclaimer: We enjoyed our sleepover and dinner as guests of Val du Charron. However, all images and views are my own.