I love breakfast with a view! And Tobagos does an amazing job of providing the view! I recently raved about the Tobago's Seaside grill and I even sent my parents with a group of friends – you know I mean business if I send my mom!
Not long after I was back to The Radisson again! I think its the view that pulls me back every time! I have enjoyed early evening cocktails on the deck with chili poppers, a seaside grill feast and now their breakfast buffet!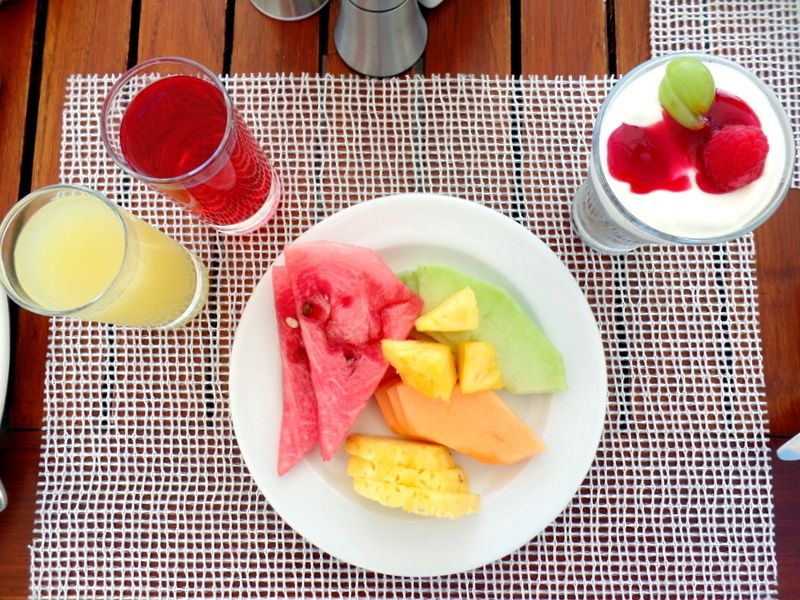 I started, well, with everything! First up was a lovely fresh fruit ensemble and a yoghurt parfait with crunchy muesli, full cream yoghurt and a raspberry coullis. I also tried most of the juices with cranberry and pineapple being my favourite! I really am terrible at a breakfast buffet because I get excited and want to try everything! I couldn't resist a few flakey custard pastries and even went full glutton by adding a dollop of nutella to the middle! Breakfast at Tobago's is all about indulgence!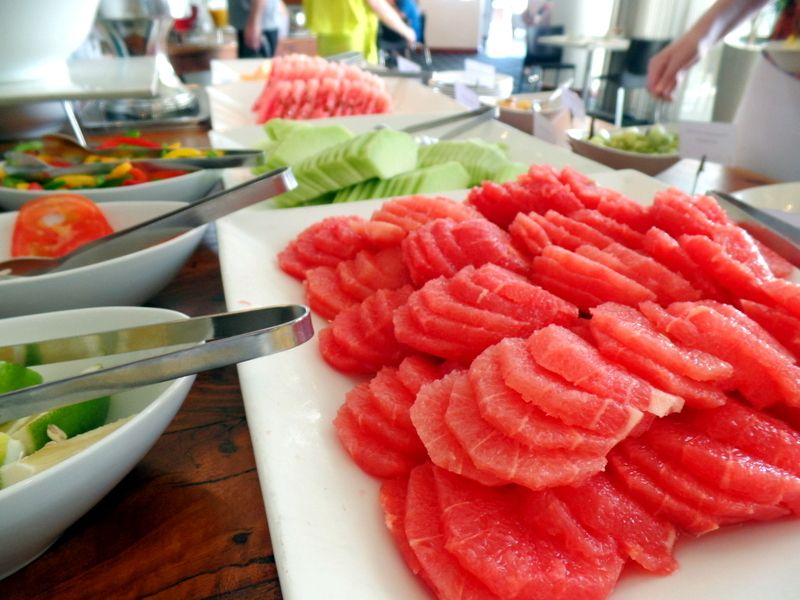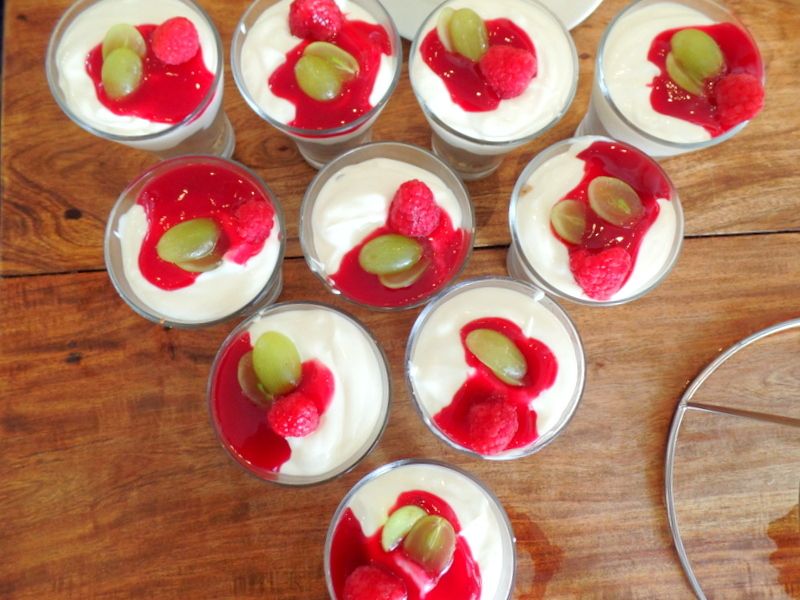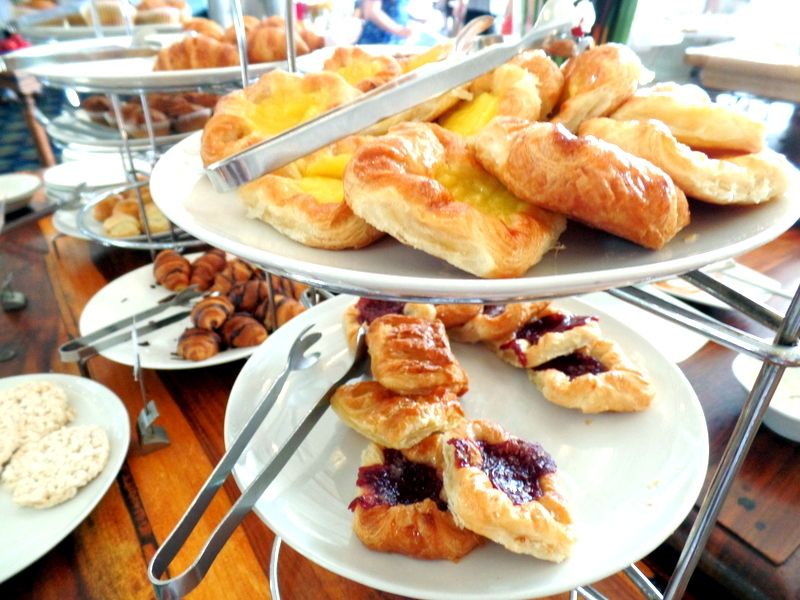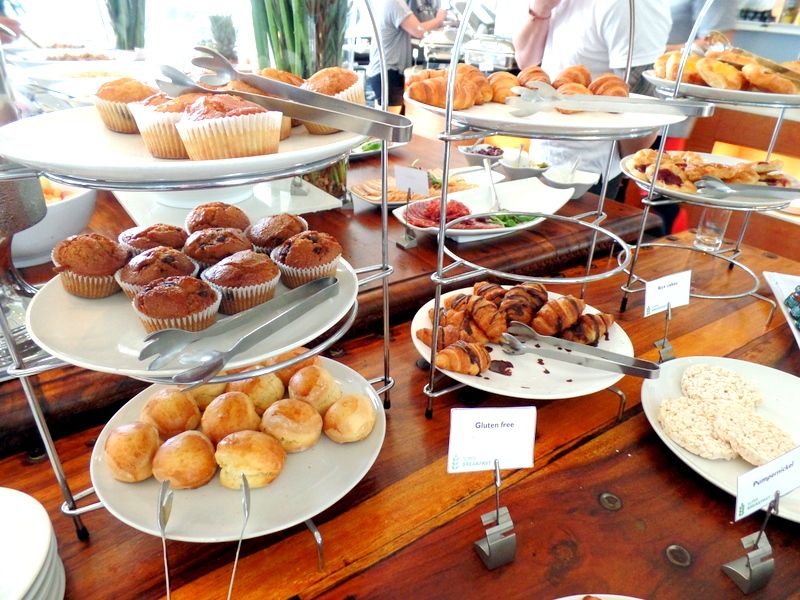 We had a fair sample of the full English breakfast with creamy scrambled eggs, crispy bacon, grilled tomatoes, fried mushrooms and smoked salmon. The eggs were delicious and I like that you can chose very crispy or not so crispy bacon! However, as a huge fried mushroom fan I was a little disappointed as they were very flavourless.
One of my favourite classic breakfast choices is rye bread, cream cheese, smoked salmon, gherkins and onions. By shuffling around the breakfast room I was able to easily pull together a strong favourite. I had extra cream cheese and many layers of salmon! It was a delicious breakfast and I look forward to recreating it when we visit the hotel for a sleepover in July!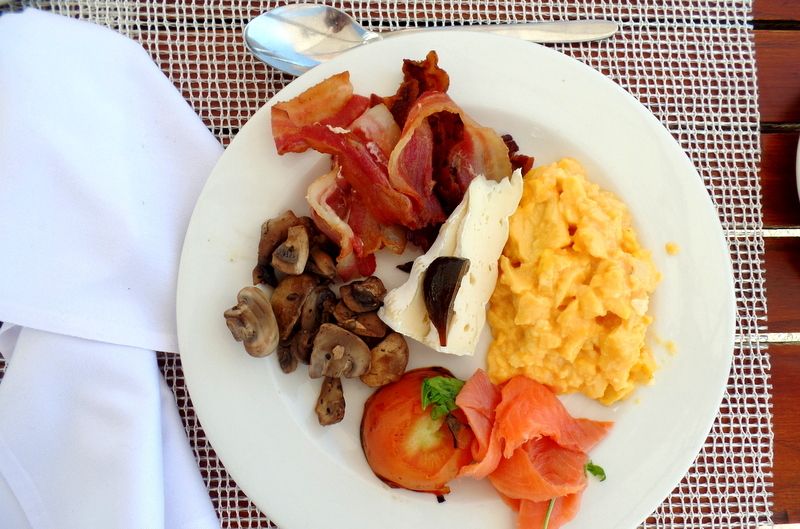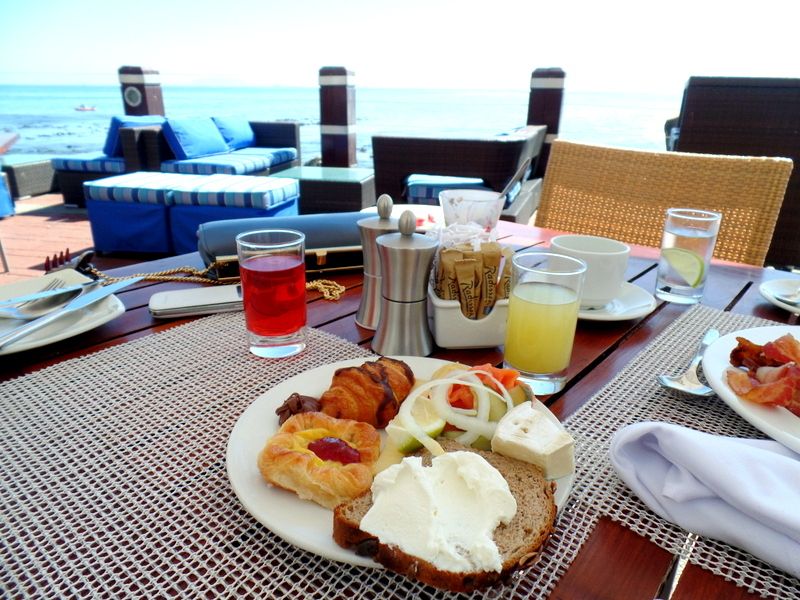 DETAILS:
Location: Radisson Blu Hotel, Waterfront Beach Road, Granger Bay, V & A Waterfront, Cape Town
Opening times: 6:30am til 10:30am from Monday til Sunday
Contact details: 021 441 3000