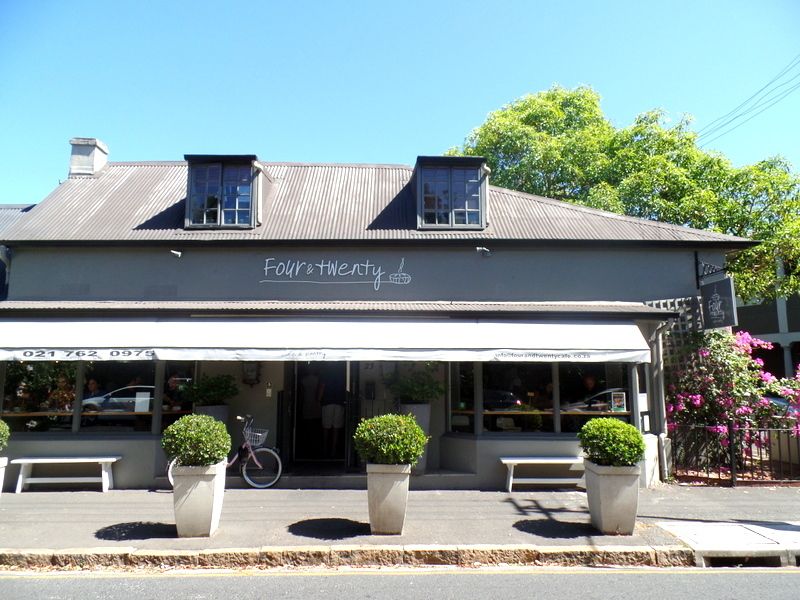 I have visted Four & Twenty before and done a full write up. I thought I should do another blog post based on my many many visits in between my first visit and today. On my very first visit I think they had only been open a month or two- by now they have quite a few years under their belt and a liquor license to boot!
Last time I said this: "They have pretty cups of coffee, pretty rose petals everywhere and the prettiest pastries you've ever seen. The food is delicious, the menu is imaginative and the coffees come with heart cookies." All of this is still true – but I have discovered so much more!
On my first visit I ordered the eggs be-lean which is poached eggs on an aubergine, mushroom and truffle rosti. This took a ridiculous amount of time to reach our table and whilst delicious it kind of looked like an unattractive mush.
I have now worked out the perfect order and must visit Four & Twenty at least every two months! I try visit as often as time and budget allows. The menu is amazing but is expensive and prohibits me from being a weekly regular. But trust me, I wish I could be!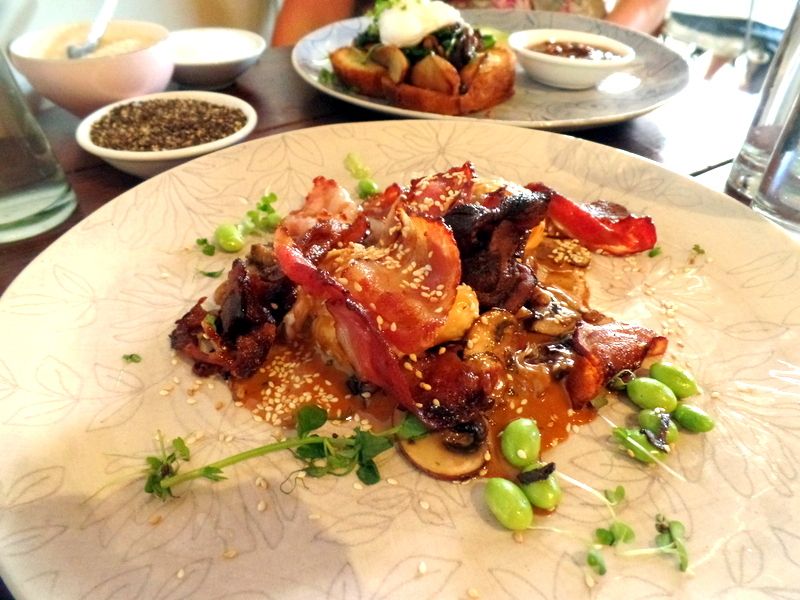 The perfect Four & Twenty order has to be the Oriental Eggs Be-lean with fried exotic mushrooms topped with two poached eggs, Indonesian-Umami Hollandaise and plenty of sesame-crusted crispy bacon! I recommend this to everyone I know who is visiting. And I know for a fact I have at least six people converted to the cause of the Oriental Eggs Be-Lean.
In fact, I am going to be so bold and put my name on the line and say this is my favourite breakfast out in the whole of Cape Town. Second is probable the mushrooms on toast at The Larder and third place is taken by The California bagel at Kleinskys. The Oriental Eggs Be-lean is seriously a flavour sensation! At R95 it is pretty pricey for breakfast but goodness it makes up for it in sheer delicious'ness!
I recently visited Four & Twenty with my gorgeous godmother and she opted for the Breakfast Tartine at R104. Again with the very expensive breakfast but again with the very very delicious! Normally when I visit we all order the Oriental but I was glad to branch out because The Tartine is a serious breakfast winner in its own right!
The Tartine is a griddled brioche toast with truffled butter and local brie piled with buttery pan fried porcini and topped with a free range poached egg, baby spinach and avocado and tangy tomato relish on the side. The poached egg was a perfect soft poached that poured onto the sweet brioche toast. This paired with the buttery mushrooms and tart tomato relish was pure breakfast magic!
I really don't think you can go wrong with Four & Twenty and would highly recommend you pop them on your Cape Town breakfast bucket list!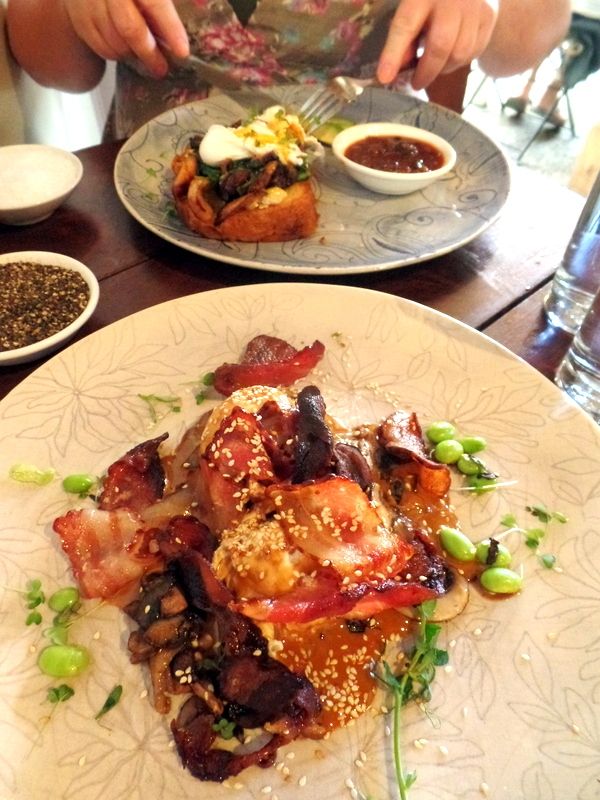 Don't leave without popping by their pantry for lovely wines and preserves or their bakery counter for the most lovely baked goods! I always leave with a few of their fantastic choc-chip cookies!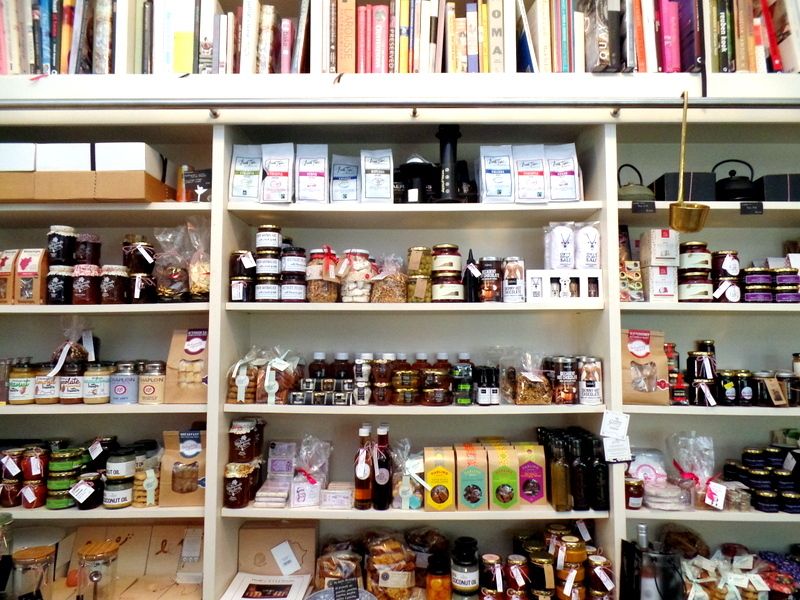 DETAILS:
Location: 23 Wolfe Street, Chelsea Village, Wynberg (Next to Maynardville)
Opening times: Tuesday to Saturday: 8am to 5pm and Sunday: 9am to 4pm
Contact details: 021 762 0975
Note: Bookings only for tables of 6 or bigger.