I am well aquainted with the wines of Stellenbosch, Franschhoek and even Elgin but I have much to learn about the Robertson Wine Valley!
Excelsior Wine Estate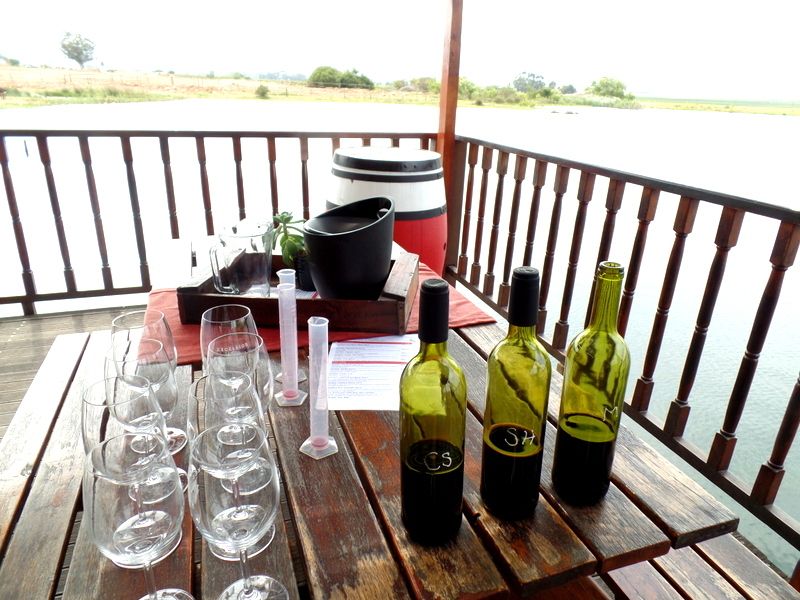 Excelsior is a beautiful wine estate and you can join them for a wine blending experience. All the details are in this blog post over here.
2) Bemind is a garagiste winery in every sense of the word and all wine making operations take place in a little garage just off the main road. Flora's Eating House has teamed up with Bemind as its a fantastic plan to grab a bottle of wine from Bemind and then join Flora's across the road for lunch! You can read more about this on my blog post about Flora's and Bemind over here.
3) Van Loveren is a real treat in the Robertson Wine Valley. We started our time at Van Loveren with big glasses of bubbles and a guided tree tour! I suppose it is kind of nerdy but I really loved the tree tour! Jean Retief, the matriarch of the Van Loveren family, planted a tree on the estate for big occasions both for their family personally and South Africa as a whole. There are trees for the inauguration of Mr Mandela, the end of a war and her children's graduations. All these many trees make for a beautiful garden. You can join a guided tour which is about 30 minutes long and comes with a glass of bubbles for R45 or you can grab a map and find the trees on your own!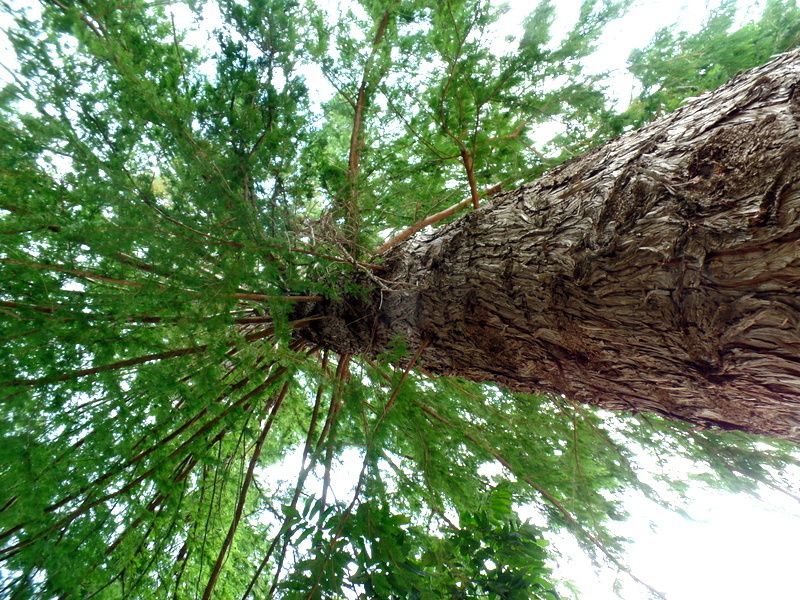 Van Loveren has many wine tastings and pairing you can choose from! They even have non-alcoholic pairings for the small things or non-alcohol drinkers! I particularly enjoyed the Charcuterie & Rhino Run wine pairing which was charcuterie, bread, olive oil and dukkha paired with the wines. The Christina Van Loveren Master Tasting is also great and features their premium wines.
For a little fun make sure to try their Fiver Party Plate. Fiver is Van Loveren's wine cooler range and whilst they're not for the wine snobs they're actually pretty delicious on a hot summers day! We enjoyed them paired with popcorn, candy floss and nachos! I love that Van Loveren has options for the serious wine drinkers all the way down to the newbie winos!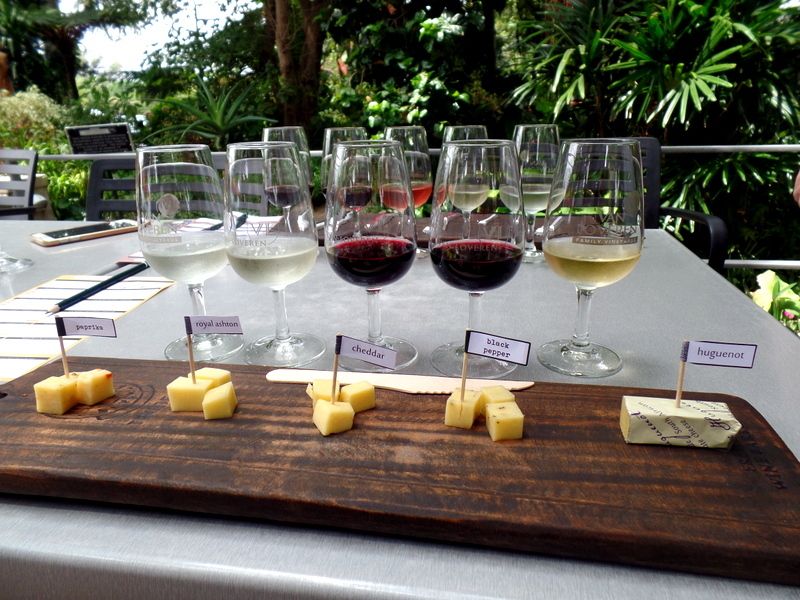 4) Esona is an absolute hidden gem and is probably my favourite wine experience from our visit! We sat upstairs for a little soaking in the view and enjoying their 'Frankly my Dear' rosé. We climbed down underground into a cave for the serious tasting! We enjoyed six of their wines – three varietals of different vintages paired with chocolates, preserves and music in their beautiful Riedel glasses. I have always known about Riedel glasses but since doing a comparative tasting of wine in Riedel glasses and standard glasses- I am now utterly obsessed!!
I really enjoyed the tasting experience and thought the chocolates worked perfectly with the wine! I particularly enjoyed the Chardonnay and walked away with quite a few bottles across different vintages. Their Shiraz is also very impressive!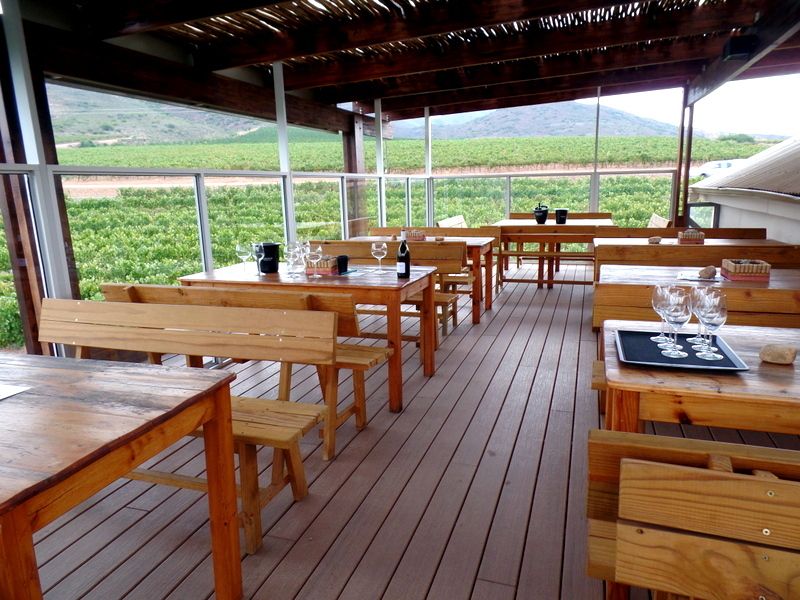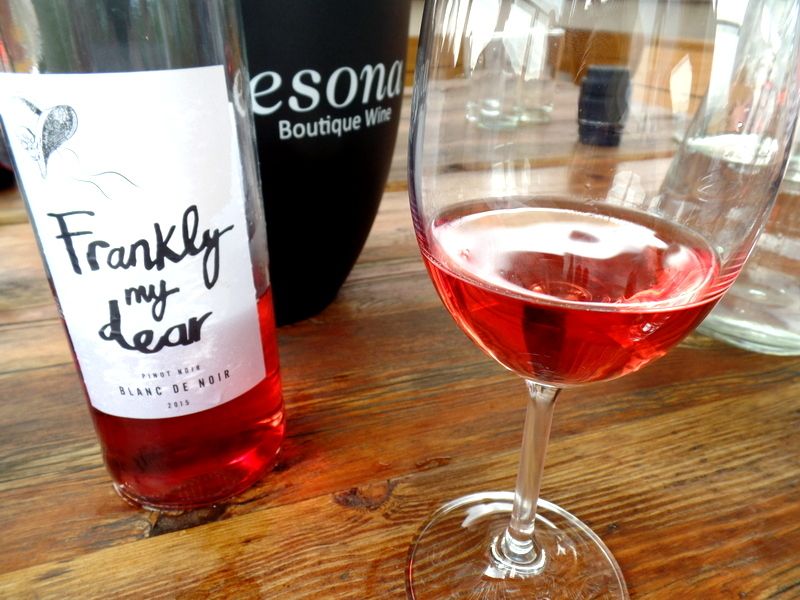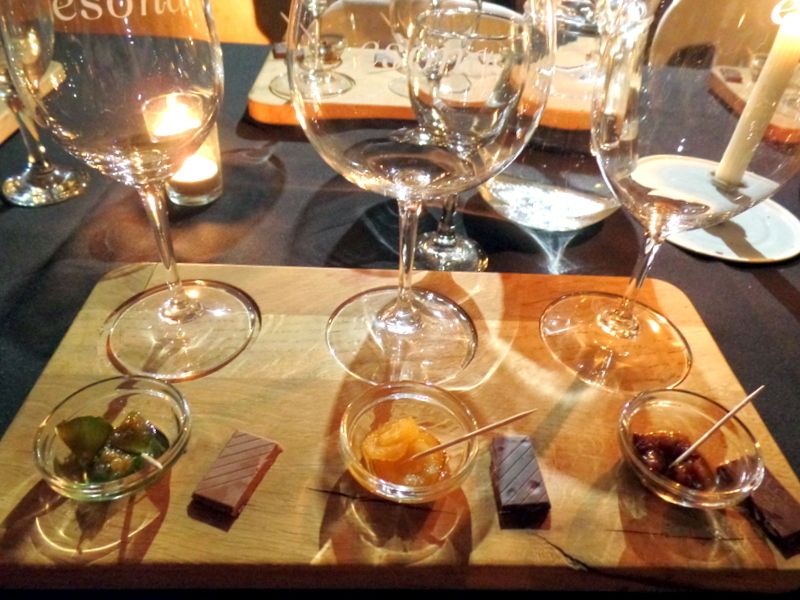 5) Rosendal also hosts a chocolate and wine pairing. They have an extensive range of wines and I am sure you will find wine that suits your palette. I particularly enjoyed their red wines paired with sesame seed milk chocolate. I particularly love Rosendal's throughtful branding and the beautiful wine labels. I almost bought  a bottle of 'He Slept Beneath the Stars' for the clever name alone!
6) Tanagra are produces of both wine and grappa. I unfortunately cannot cope with the high alcohol content in the grappa – I'm sure if you're a connoisseur this would be fabulous but I smell the subtle flavours, take a sit and am knocked over! I am like this with whiskey and brandy too so please just write me off as a pleb!
Wine however, I can do! I loved the Tangra wines particularlt their Cabernet Franc Blanc de Noir and their 2013 Shiraz. The farm is really beautiful and is well worth a visit. They also have beautiful accommodation on the property if you're looking for an escape from the city!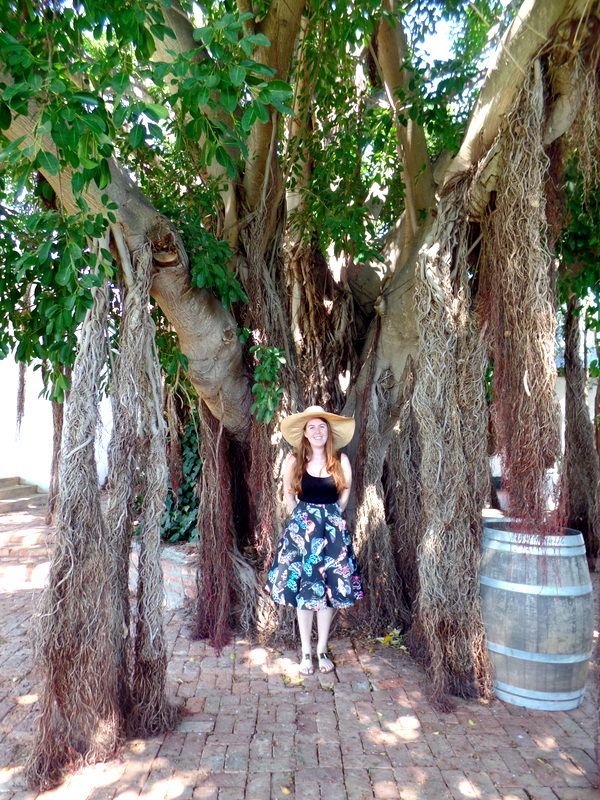 Disclaimer: We enjoyed our visit as guests of Hot Oven Marketing and the Robertson Wine Valley. However, all images and views are my own.