We spent a lot of time eating in the Robertson Valley. I thought I would run you through all of our delicious meals and where you should be visiting when you're next out Robertson side. I always thought country fare would be cheap and basic. Some of the spots we visited were pretty affordable but the food was always delicious and well executed! Don't discount the country bumpkins for the fine dining!
Our foodie stops:
1) Flora's Eating House is in sleepy little McGregor and was our first lunch stop on our adventure to the Robertson Valley. Mira, of Hot Oven Marketing, joked that they are like the Tasha's of McGregor – and I don't think she's wrong! Flora's is a true country gem in that they priorities fresh, seasonal and local ingredients which creates a small set menu and an ever changing daily special. I talk more about Flora's over here!
2) Viljoensdrift was the host of our second lunch! We enjoyed lunch on the river cruise with beautiful views and lovely food. Our picnic lunch consisted of cheeses and charcuterie, fresh bread, humus, pesto, olives pepperdews and other fresh salad ingredients for interesting sandwich combos. I also spotted some lovely pastries in the farm stall which could make a fantastic partner to a bottle of their stunning MCC! You can see more photos of our beautiful river cruise over here!
3) Platform 62 was our final team breakfast and the biggest surprise of our weekend away!
There are two big reasons to visit Platform 62 the first being their fantastic wine shop and the second being their surprisingly good menu.
I decided to order a healthy breakfast of chicken pie with chips and a simple salad. I know, I'm trouble, but goodness it was delicious! Other breakfast hits included the vegan menu item specially prepared for our group and now included on the menu per our strong approval! They created mini sunflower seed and black bean patties on a chickpea pancake with wilted spinach and a chunky tomato sauce – absolutely delicious! I talk more about Platform 62 and their amazing wine shop over here!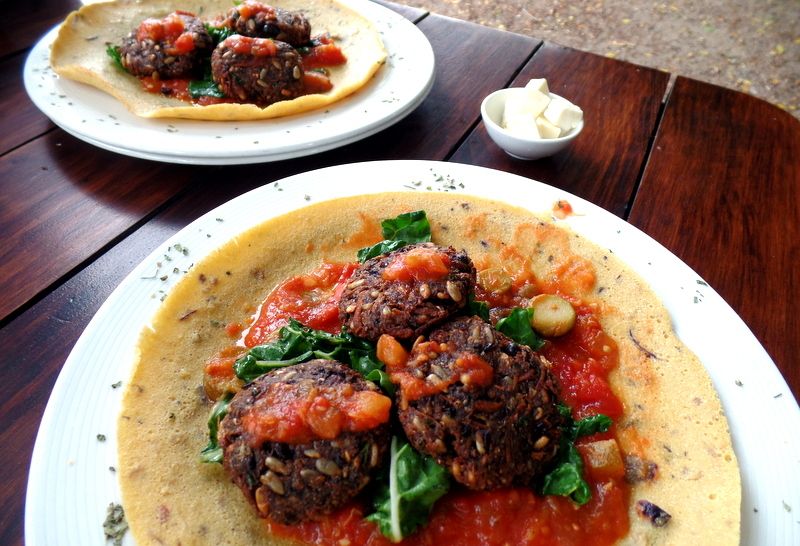 4) Mimosa was a huge fine dining hit! I was completely blown away by the really spectacular food! We arrived a little early and had drinks by the pool.  Mimosa hosts a lovely four course menu which changes based on seasonality and availability promising everything is fresh and delicious! Whilst it was a wonderful dinner I did find it a little pricey at R450 per person before wine. Luckily it is actually six courses including a lovely amuse bouche and sorbet palate cleanser!
I was really impressed by the starter of seared tuna with a cabbagge and basil salad, aioli, fresh coriander, crispy leeks and teriyaki sauce. The slightly seared giant chunks of rich butter tuna were an absolute treat paired with the buttery cabbage. Before main course we enjoyed a lovely rooibos sorbet as an palate cleanser which prefectly prepared us for the highlight of the evening!
Main course was zebra fillet with pomme puree, seasoned vegetables and a black pepper and pecan nut cream sauce. I have never eaten zebra before and I was really impressed! The zebra fillet was a perfect medium rare served with a decadent rich pepper sauce. I would order this meal again in a heart beat! The zebra fillet was wonderfully tender and stands out as one of my favourite plates of food from our Roberston experience.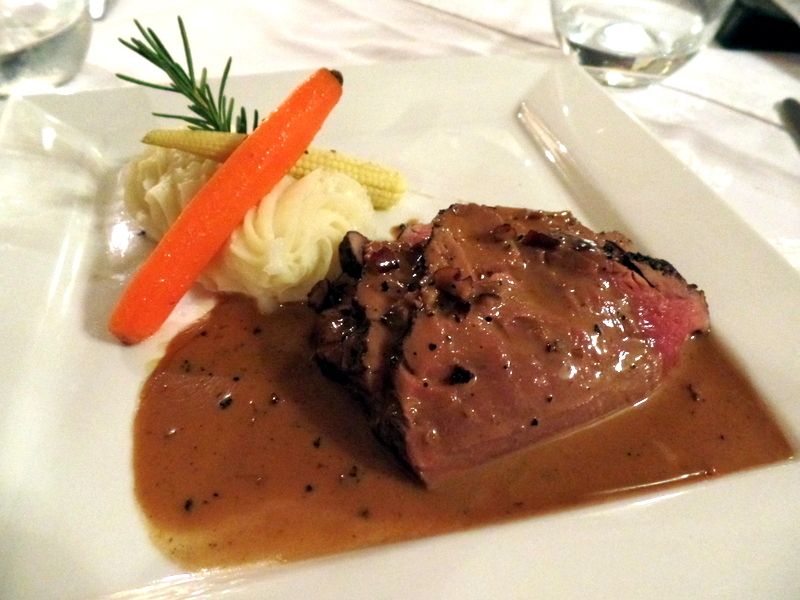 We finished off our gourmet dinner with chocolate tart and elderberry mousse topped with honey comb, vanilla foam and red wine syrup. The chocolate was truly decadent and I loved the elderberry mousse! This was the perfect sweet end to a really wonderful dinner!
5) Rosendal was another lovely spot we visited and another place I would love to return for a sleepover! They have the most beautiful rooms with giant beds and luxurious bath tubs! It really is a romantic hideaway. We had a walk around the property and enviously eye'd the guests lounging by the pool! Rosendal certainly serves hearty country fare with huge portions! Our delicious starter of Asian noodles with prawns and mango could easily have been a main course! The main course of stir fry with pork belly was also huge and I only managed to finish half of it! The pork belly was perfectly tender and was great with all the julienne veggies.
Dessert was a sweet ending of chocolate tart and ice cream but there was only space for a spoonful or two! Make sure to come hungry when visiting Rosendal!
6) Bon Cap is a little out of the way down a long dirt road. I want to recommend it based on their delicious food but really they are a little too far out of the way. They may make a good stop on the way up to Robertson for lunch. Bon Cap is quite a famous wedding venue and the menu we enjoyed for lunch is available for weddings.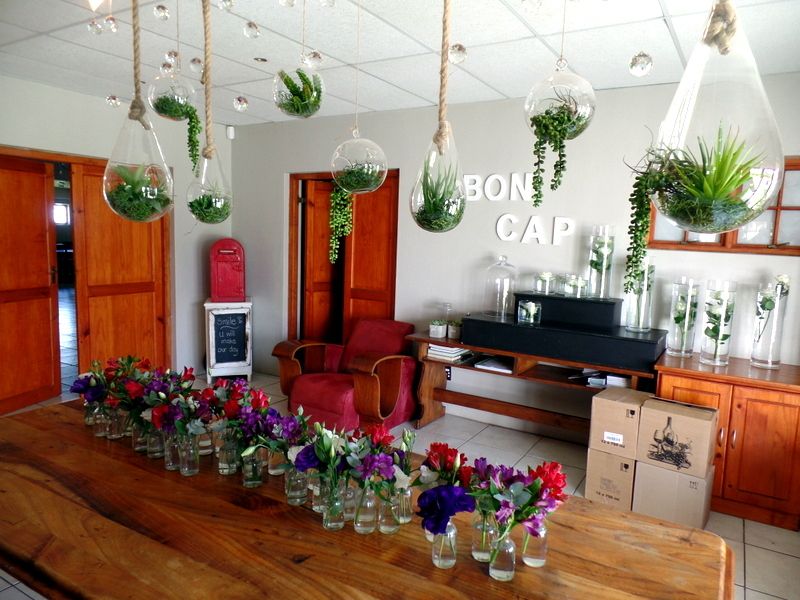 We enjoyed a brilliant fillet steak paired with pickled beetroot which is surprisingly a knock out pairing! I also enjoyed the beef served with tender biltong shavings, crispy bacon and sweet blueberries! The food was delicious and beautifully presented.
We really enjoyed munching our way through the Robertson Valley and I look forward to heading back for more delicious foodie highlights!
What is your favourite restaurant in the Robertson Area?
Disclaimer: We enjoyed our visit as guests of Hot Oven Marketing and the Robertson Wine Valley. However, all images and views are my own.