During our time in the Robertson Valley we were based at Excelsior Estate for our two nights away. The accommodation is not amazing – and its pretty pricey for what you're getting so I would actually recommend exploring elsewhere. There are some amazing rental options in McGregor which you can find here and from our visits I'd love to stay at Rosendal and Mimosa Lodge.  Other beautiful options I have found through the google machine include Olifantskrans, Mo and Rose, Robertson Small Hotel and Arnheim. Yes, I am currently planning my return visit! These guys range from 5* luxury to self catering cottages for all budgets.
However, Excelsior Estate is definitely worth a visit! They have a beautiful farm with affordable wines and a wine blending experience!
We had the chance to drive around the Excelsior estate and take in the beauty of the Robertson Valley. I couldn't resist sharing a few photos of the great views and happy cows! The second image is actually the view from the tasting room and a spot on that deck with the view is sure to put a smile on your face!
I especially love the last photo of the cow who is making a 'what on earth is this girl doing' face!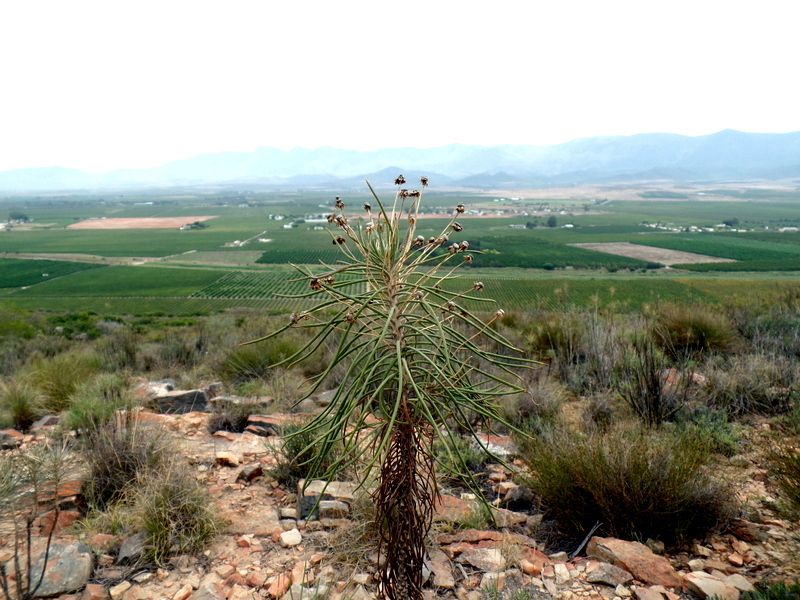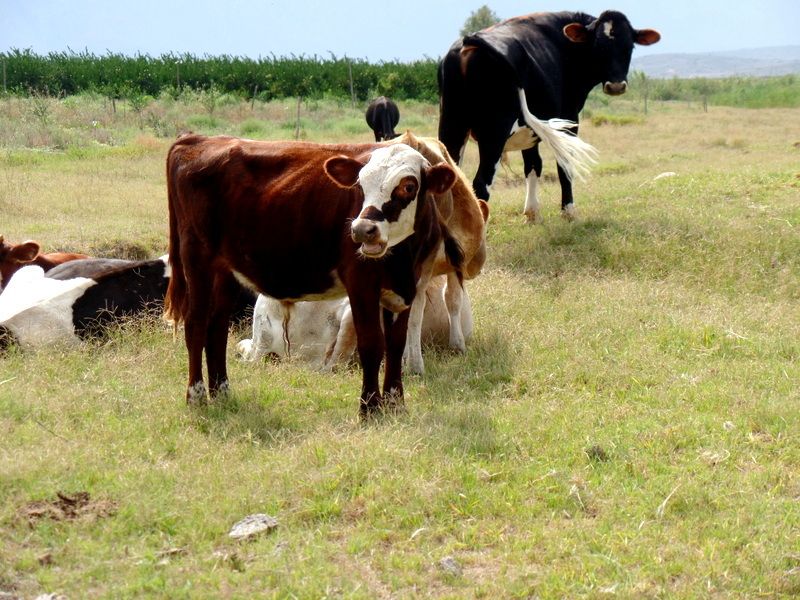 After our bakkie ride around the estate we popped down to the tasting room for our wine blending experience! We spent a moment on the balcony enjoying an impromptu wine tasting as there was a couple inside bottling 60 bottles of their own blend for their wedding. Apparently many wedding parties come through and create a custom blend for their special day – what a wonderful idea!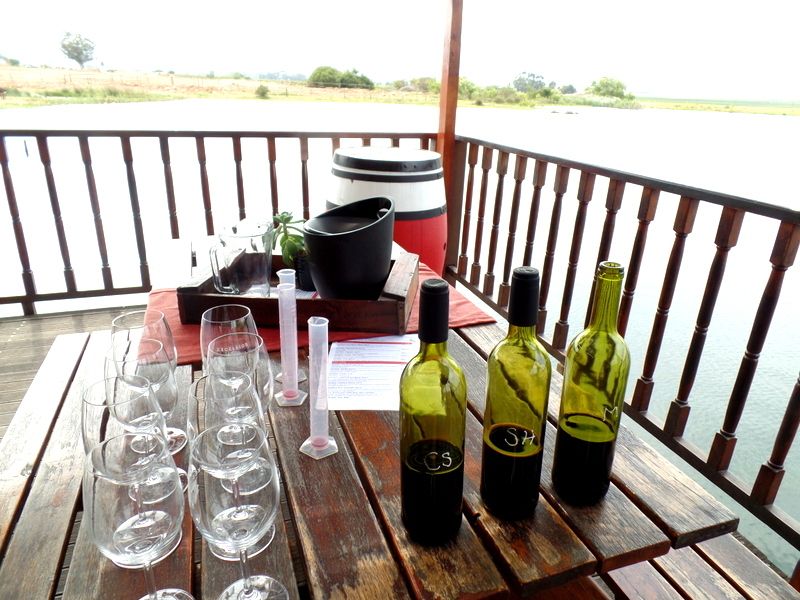 http://i1296.photobucket.com/albums/ag11/toomuchloveliness/toomuchloveliness016/SAM_7199_zps1uhiid5y.jpg
I have worked out the trick with creating your own wine blend! This is now my third attempt and the solution is that less is more. At Excelsior you can blend three different wines together. My advice would be to pick your favourite base wine and then add 15%-20% of another wine that you feel would compliment it. Don't go over board!
We got out a bunch of measuring tubes and got all science'y on the wine! What you worked out your perfect blend you get to bottling! I went with 85% Merlot and 15% Shiraz – it was a winning combination! Normally the wine gets bottled for you but I actually enjoyed doing it myself. I messed it up a little bit and I'm pretty sure my label is skew but I'm happy with it!
For a different wine experience make sure to give Excelsior Estate a visit!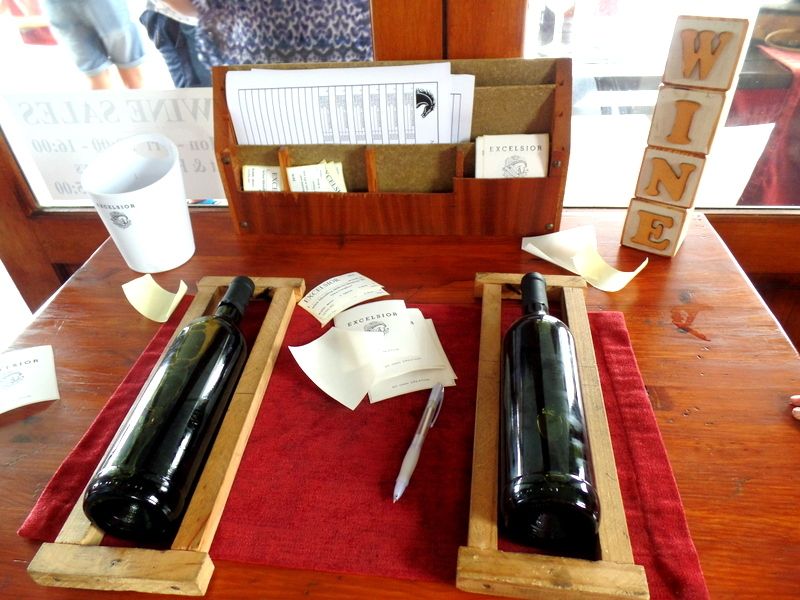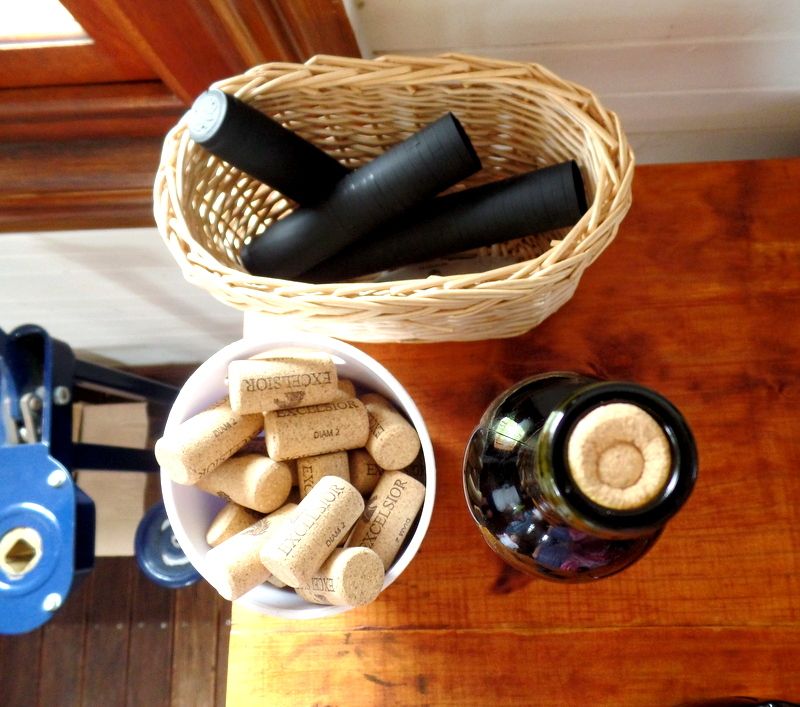 I thought I would run you through a few pictures of our sleepover at Excelsior. The swimming pool is a serious treat with a jaw dropping view, comfy sun loungers and a gentleman who offers you drinks whilst in the pool! The rooms are a little old fashioned and dated but cover the basics. I was in the main manor house which was better than the little cottage round the corner which was really very basic! There are nicer rooms in the manor house which may be worth looking into.
However the day manager was particularly unfriendly and unhelpful which left a sour taste in all of our mouths. James, the gentleman in charge of the evening shift is absolutely wonderful and his service was impeccable. Maybe check in after 5pm ;)!
I must compliment their wonderful breakfast which we enjoyed pool side! I had a perfect poached eggs, with crispy bacon and fried mushrooms followed by most of the continental buffet! The continental buffet had a wondeful cheese selection, plenty of fresh fruits, delicious croissants and the best full fat drinking yoghurts! It was a great start to our busy day!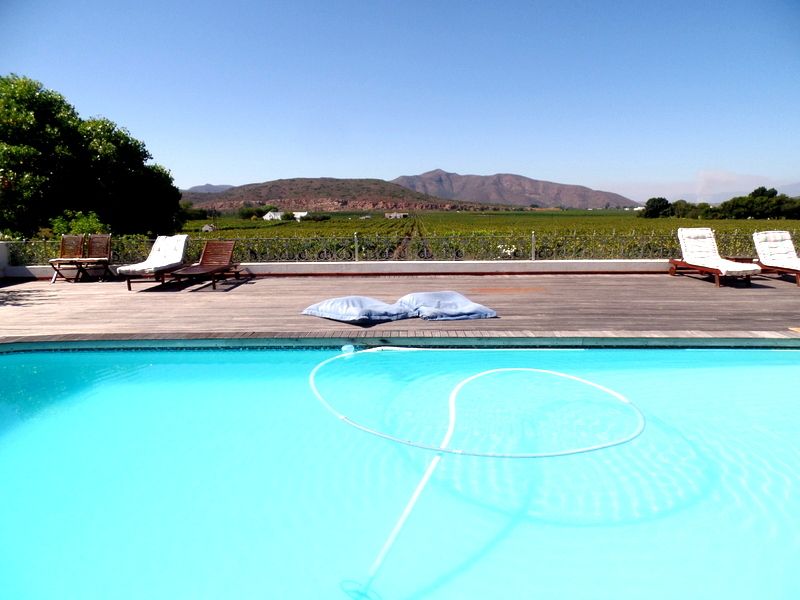 http://i1296.photobucket.com/albums/ag11/toomuchloveliness/toomuchloveliness016/SAM_7161_zpsfnchhpup.jpg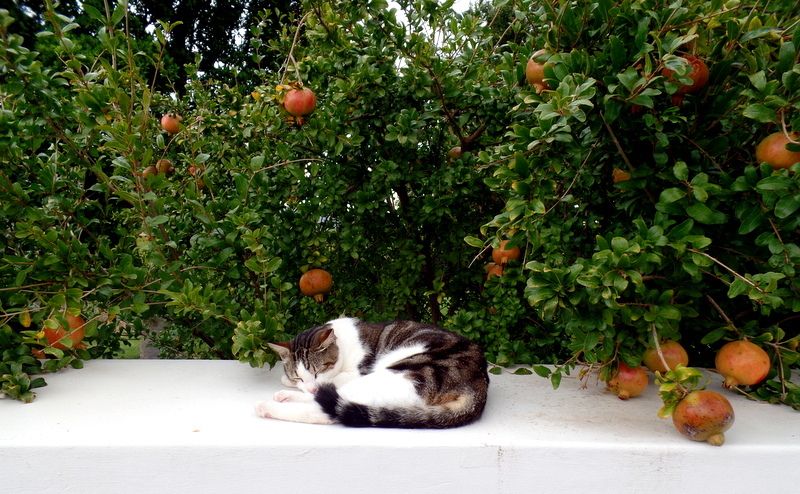 Disclaimer: We enjoyed our visit as guests of Hot Oven Marketing and the Robertson Wine Valley. However, all images and views are my own.