Dalliance is a fantastic trendy new spot that has opened up in the Waterfront over the festive season. I have actually been twice already since its opening not that long ago. My first visit was a big boozy lunch with a good friend and my second visit was a healthy mid shopping lunch with my mom. Dalliance has an extensive tapas menu with many vegetarian and pescatarian choices and can be healthy or completely indulgent depending on your choice of dishes!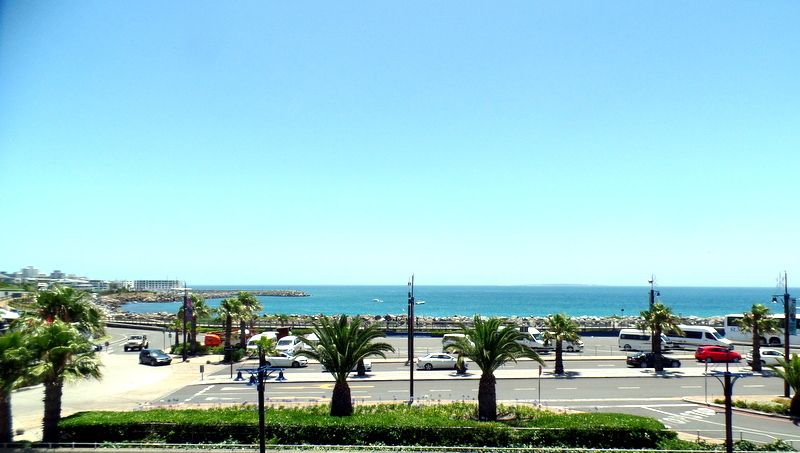 Dalliance has some lovely cocktail options and a great wine list. We started with a French Mojito which is a classic mojito with sparkling wine and fresh strawberries. My friend had The Dalliance which was vodka, chambord, Creme de cassis and fresh lime juice! Both cocktails were delicious but my favourite was The Dallaince! For our second round we went with Dalliance Shandies! The Shandies were great and perfect for a hot summers day! They were ice cold beers with peach liqueur and lemonade.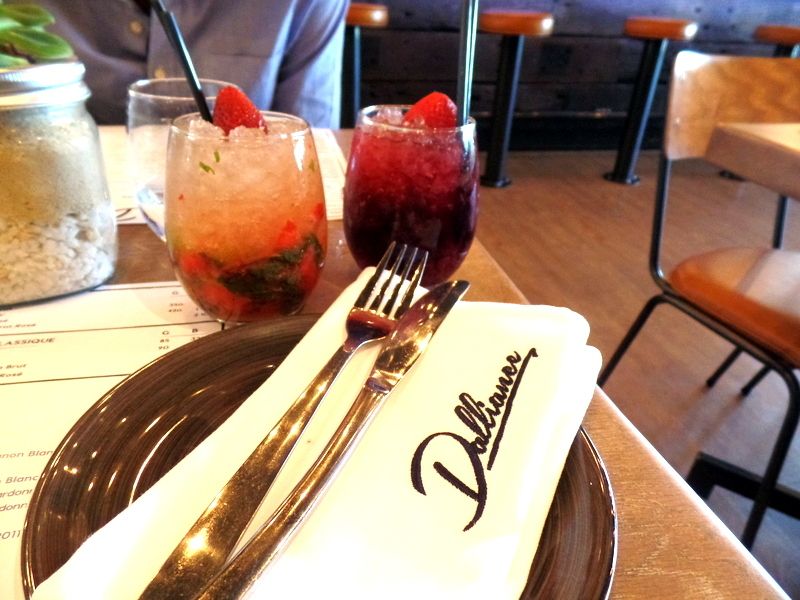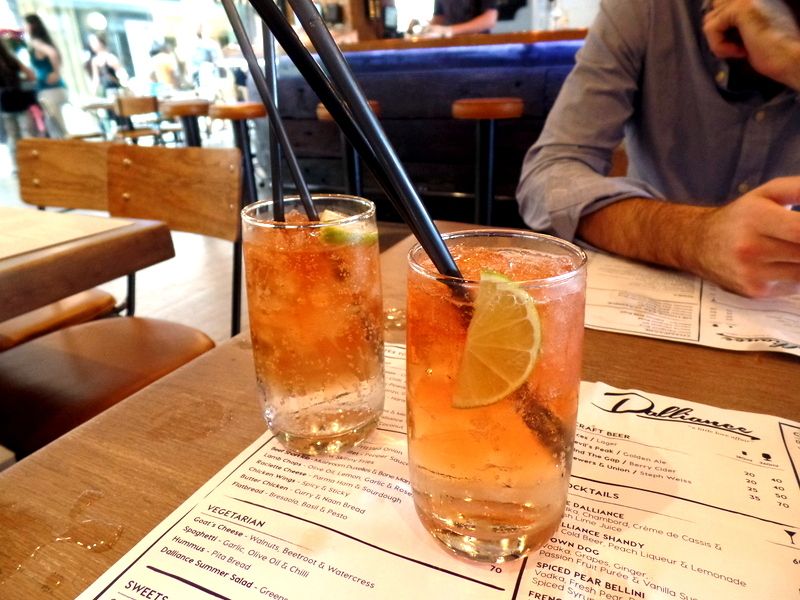 Our waitress was really fantastic and was quick with recommendations and favourites. I rattled off a long list of tapas which arrived as and when they were ready. I love tapas dining for the huge variety of dishes and the many delicious options I can try in a small space of time. Yes, I'm an absolute glutton and tapas is my enabler.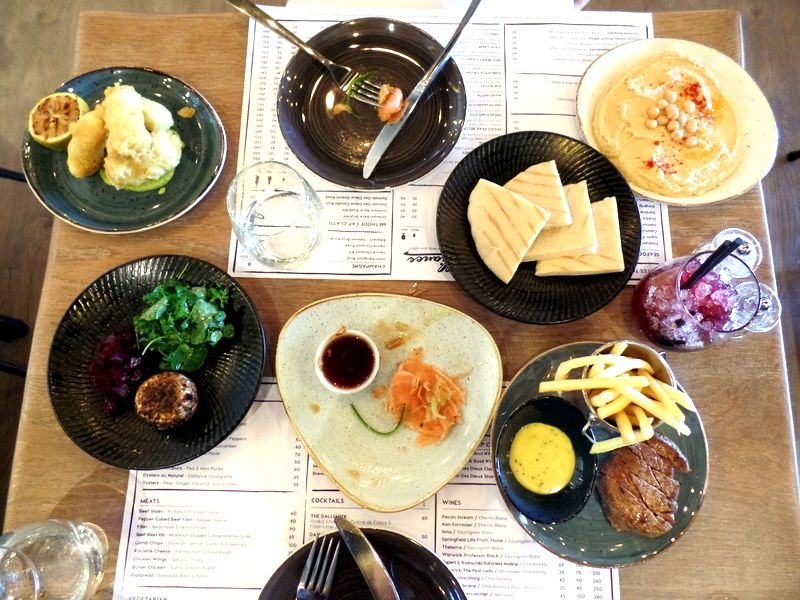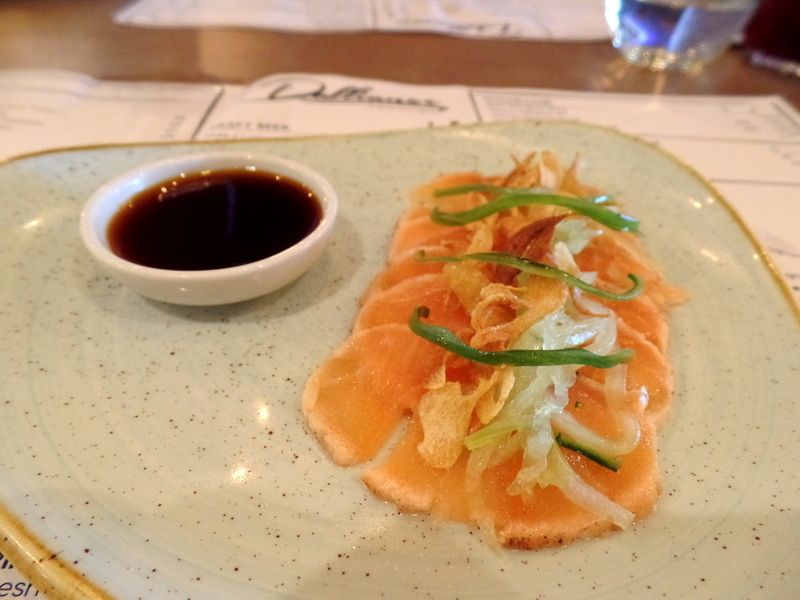 This dainty little dish of salmon Tataki with ponzu, crispy garlic and cucumber was the first dish to arrive at the table. This dish was the perfect premise of lunch to come. Every dish out of the Dalliance kitchen was fresh, elegant and uncomplicated. Dalliance lets the flavours take centre stage and it creates for a wonderful dining experience!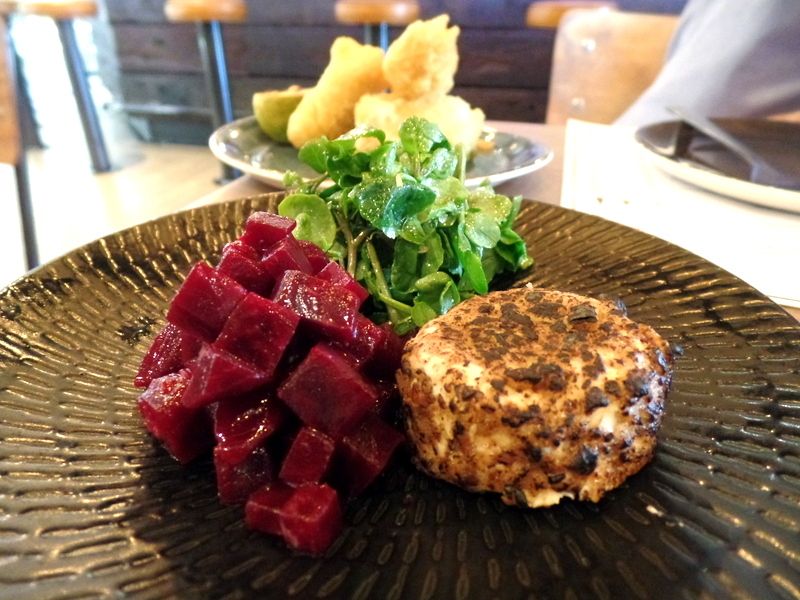 I always love a good surprise! I should actually stop being surprised because the Cape Town restaurant scene keeps kicking out the most wonderful of dishes! But Dalliance was another brilliant restaurant that gave me a surprise. My favourite dish of both my lunches was this gorgeous goat's cheese with walnuts, beetroot and watercress. The gorgeous creamy goats cheese with a burnt nutty shell paired magically with the vinegary and salty beetroot and peppery watercress. This pairing was so effortless and I will be sure to recreate it at home this summer!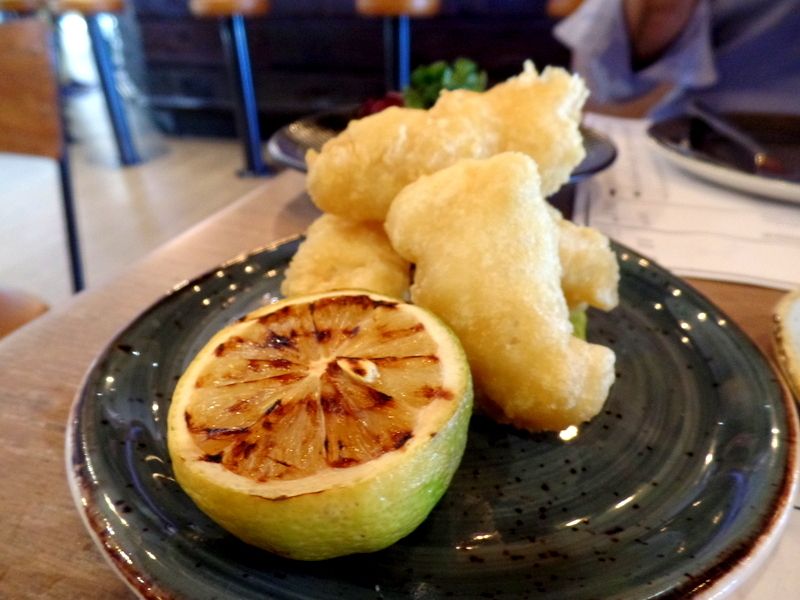 This was another elegant highlight! The light and crispy kingklip tempura was served with a pea and mint puree. The kingklip was so fresh with a fantastic light tempura batter which was softened with generous squeezes of lemon juice. Each mouthful was full of flavour and was one of the larger and more filling dishes of the lunch. We also tried the garlic prawns with chilli, olive oil and herbs which is packed with exciting flavours but is a little pricey at R95 for a smallish dish.
Another must order is the raclette cheese with parma ham and sourdough which was seriously delicious and decadently rich! The crispy sourdough with parma ham was generously dipped into the melted raclette cheese and made for messy but moreish feasting! The butter chicken curry is another good choice and is good value for money and very filling.
If you're looking for another filling choice you can't go wrong with the hummus served with warm pita breads. The pita breads also come in handy for dipping in excess sauces! One of the last dishes of my boozey lunch was a gorgeous beef fillet with Bearnaise sauce and skinny fries. The skinny fries were perfection and rivaled the McDonald's equivalent which has long been accepted as the king of skinny fries! The beef fillet was tender and juicey and improved even further with the Bearnaise sauce!
This gem here is possibly my second favourite dish of the lunches. This is the Pastrami salmon with creme fraiche, pickled onions and gerkins on rye toast. Again with the light, fresh and simple! And a definite must order!!
My mom is a pescatarian so the bulk of our tapas dishes were chosen from the seafood part of the menu. We had plenty of options and in no way felt short sold! We also tried the calamari with sticky pineapple and vinegar peppers. This isn't a very large dish but packed with tons of flavour from the sweet pineapples and tangy peppers.
The Dukka spiced tuna with Harissa paste was a good idea but sadly the execution failed. The tuna fillets were beautiful, fresh and tender but unfortunately all the dukka spice and harissa paste completely overpowered the great tuna fillet. The tuna was the only tapas dish that let them down. I have tried 11 of the 22 tapas dishes and only one let me down – that's pretty good going!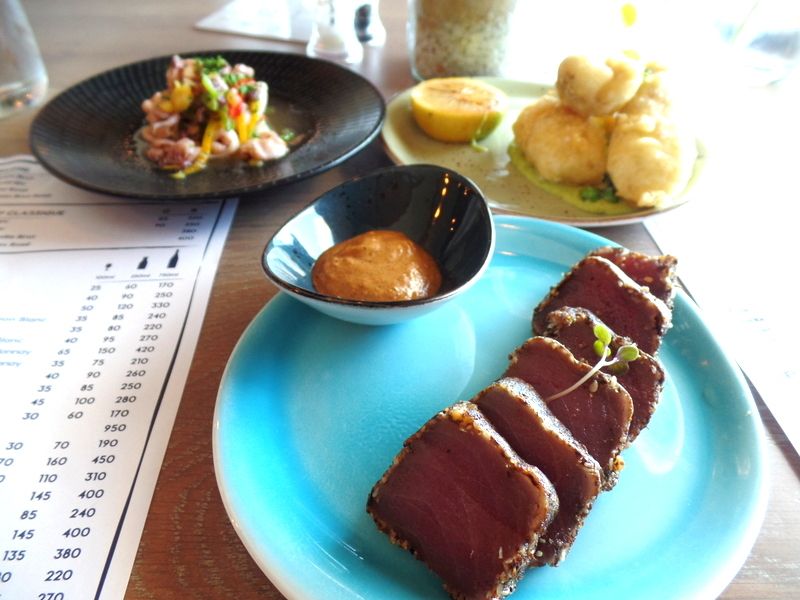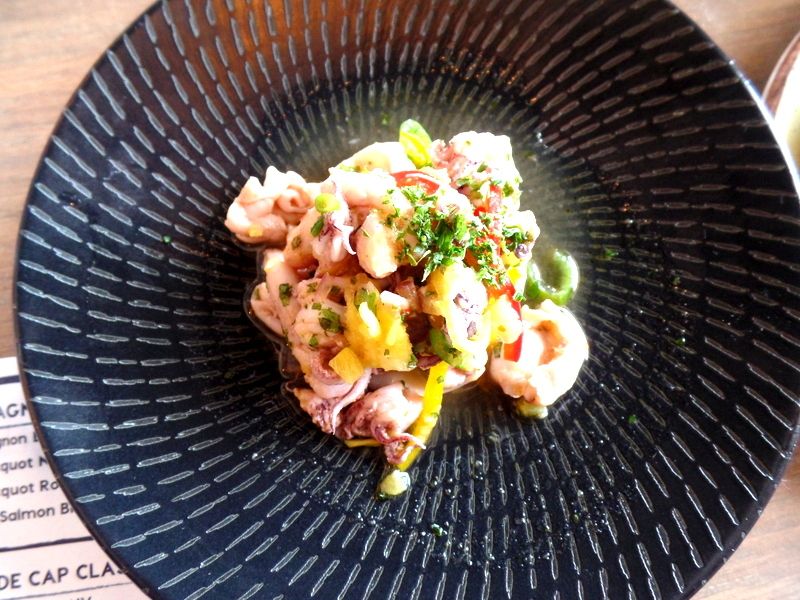 My mom and I skipped dessert on our shopping lunch but my first boozy lunch definitely called for dessert and three difference choices at that! Despite how much food we had eaten over lunch we couldn't resist ordering desserts!
Our highlight and game charger dessert was the chocolate marshmallows with mango and peanut butter. I have actually recreated this dessert at home because of our huge obsession! Chocolate, mango and peanut butter are topped with marshmallows and baked until the chocolate melts and the marshmallows are squishy and gooey! All this dish needs is to be served with marie biscuits for a perfect giant dipping s'more!
We also enjoyed the chocolate beignets served with creme chantilly and raspberries. The warm beignets filled with melted chocolate was fantastic dipped in the creme chantilly! I am a huge rice pudding fan and I was disappointed with the coconut vanilla rice pudding with hot mini doughnuts. The rice pudding was under cooked and really lacking in flavour. I'm hoping they re-look at this dish because I feel like it has huge potential!
All in all, I have had two incredible lunches at Dalliance – and I have no doubt I will enjoy many more lunches to come! Make sure to give them a visit soon for their brilliant tapas dishes!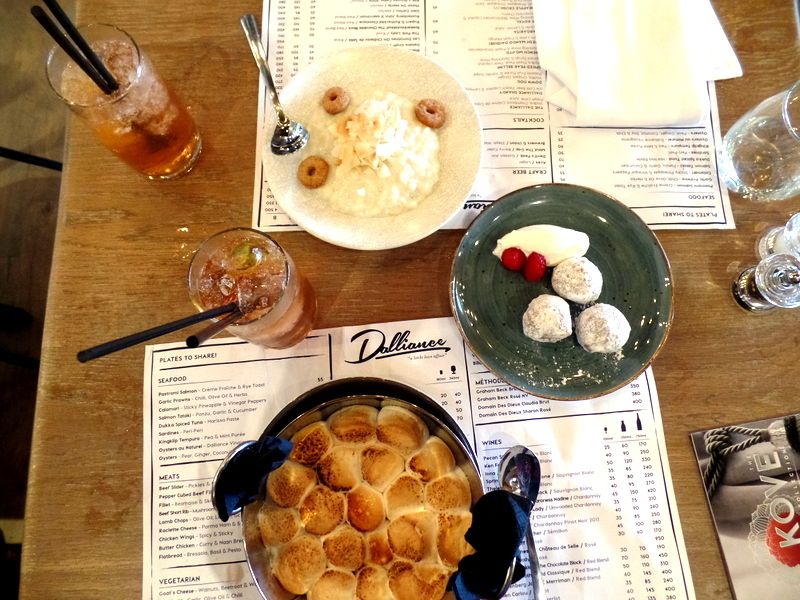 Disclosure: We enjoyed our first lunch as guests of Dalliance however all images and opinions are my own. The second lunch was at my own discretion and was paid for in full.
DETAILS:
Location: V&A Waterfront, Cape Town
Opening times: Monday to Sunday from 11am til 11pm
Contact details: 021 418 1037