I recently joined a group of bloggers on an adventure into the Franschhoek Valley. I have not spent nearly enough time in Franschhoek so was delighted to find out a little more! It was a jam packed day starting with coffee and croissants, fine dining at The Kitchen at Maison and many many glasses of bubbles!
We were on an adventure to find delicious bottles of Franschoek's very own MCC.
MCC is sparkling wine made in the Champagne style but because the name Champagne is trade marked to Champagne in France we can't use it. Franschhoek has a Cap Classique Route which you can find out about here. We were lucky enough to try some of the Cap Classique Route highlights!
Terbodore Coffee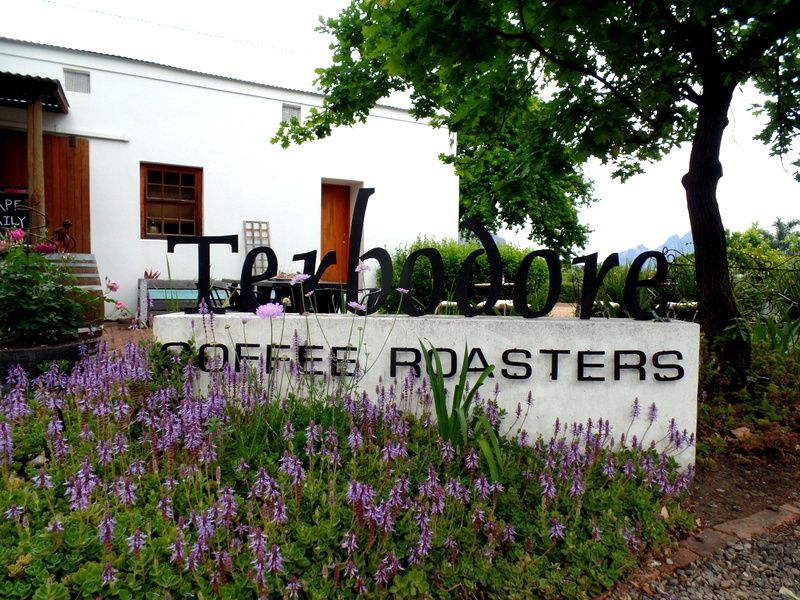 I know this is a post mostly about bubbles but your day does need to start somewhere! We stopped in to Terbodore for coffees and pastries. I sadly don't drink coffee but had an amazing and decadent hot chocolate which was perfect for dipping croissants into! There were also some pretty amazing looking chocolate brownies which I will be back to try! Terbodore makes for a great first stop on a busy day of wine tasting!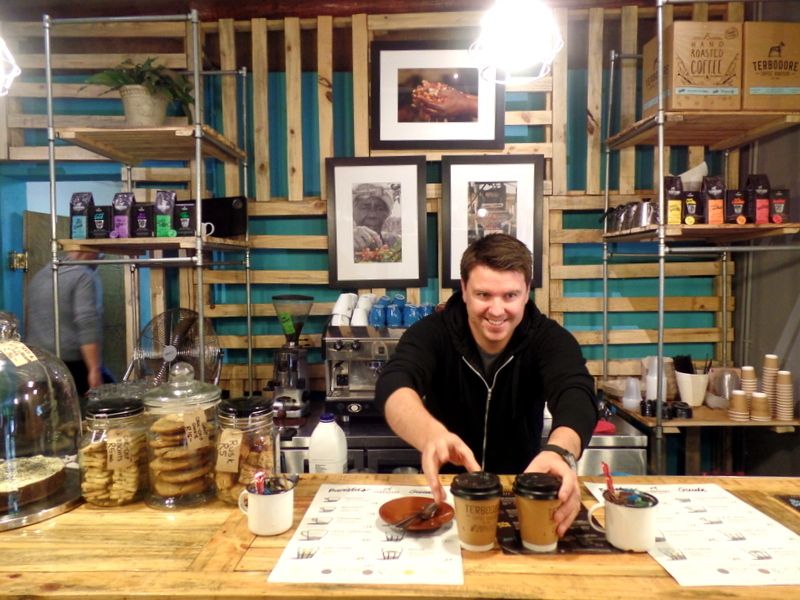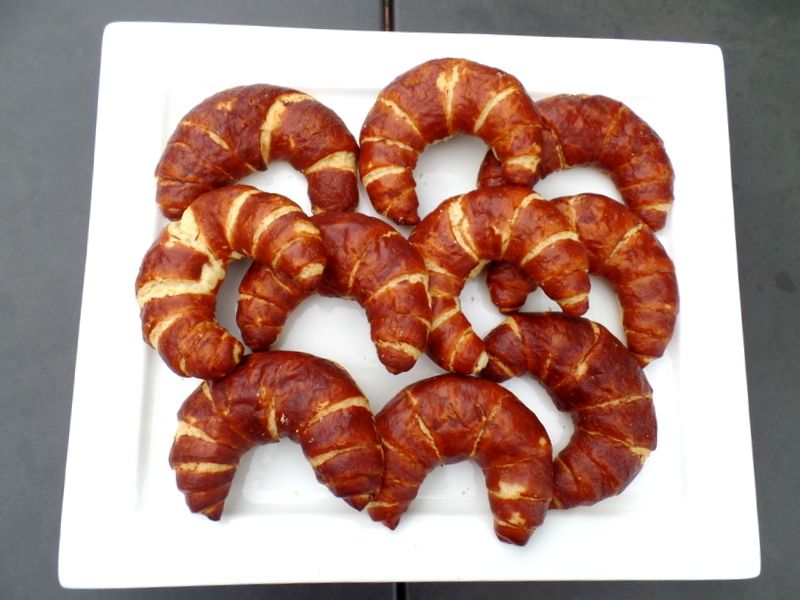 2) Le Lude
Le Lude is a brand spanking new wine producer and they have only just released their first vintage. They are so new in fact that they weren't even open when we visited! They are now open and you should definitely join them for a tasting!
They have a fantastic Brut and Brut Rosé MCC which are definitely worth trying! Apart from really great bubbles they are also the first to produce an Agrafe (Tirage Liège) Cap Classique. I had no idea what this was before the tasting – its a fancy pants bottle closure.
I thought it was all a little gimmicky until we did a tasting of the exact same wine in a standard bottle, a magnum and the Agrafe Cap Classique. As great as all the MCC was – the winner of the Brut has got to be the magnum and the Brut Rosé Agrafe Cap Classique was the best. It was such a fantastic tasting and really very special to experience the difference in taste based on only bottle size and closure method.
But the very best part of the tasting was that I got to sabrage the bottle of Brut Rosé! This is now the only way I am opening bubbles from here on out!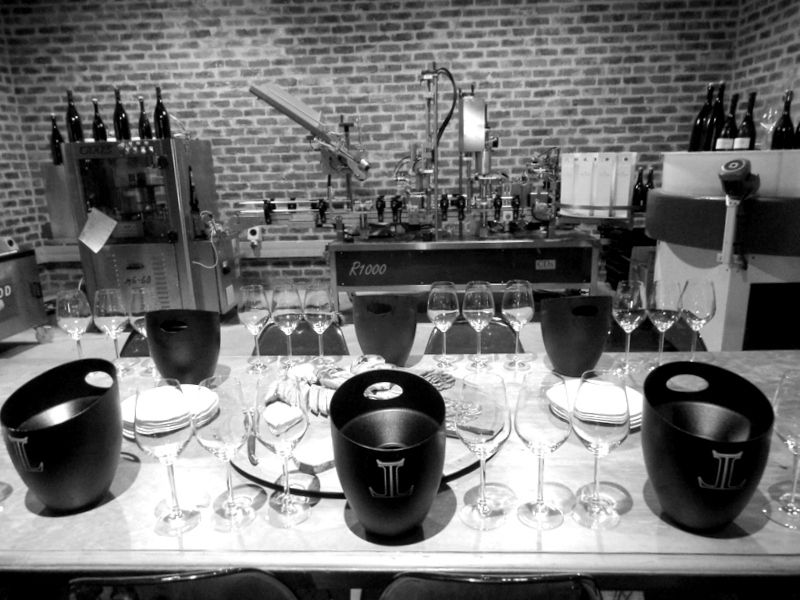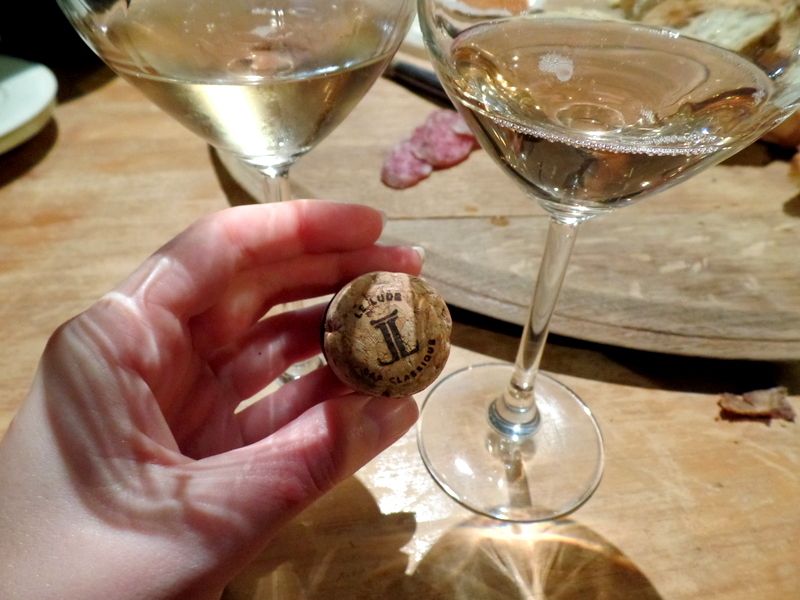 3) Maison Estate
Our next stop was the ever glamorous Maison Estate! We were treated to an incredible lunch which I have bragged about extensively over here! We ate the entire starter menu and finished with a perfect gooseberry dessert! Our lunch was paired with the Maison MCC! We drank bottle 946 of only 2400 bottles. The Maison MCC is 100% Chardonnay made in the traditional french style and has a wonderful biscuit finish. The MCC paired wonderfully with food and I particularly enjoyed it with the octopus with a black garlic aioli, caper spice, apple and toast.
This is a fantastic food wine and will make a wonderful partner to lazy Sunday lunches! If you're not in the cooking mood I'd highly encourage you to let The Kitchen at Maison do the work for you! They'll even make sure the bubbles arrive suitably chilled!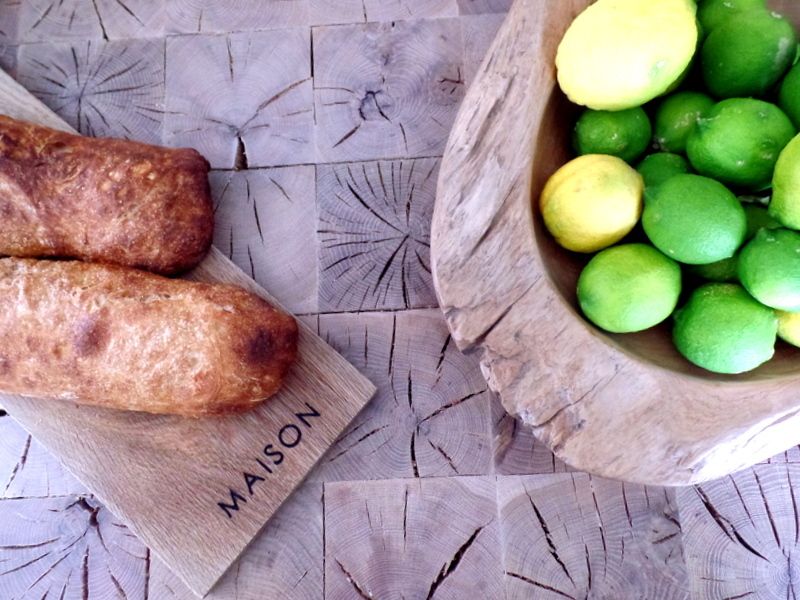 4) My Wyn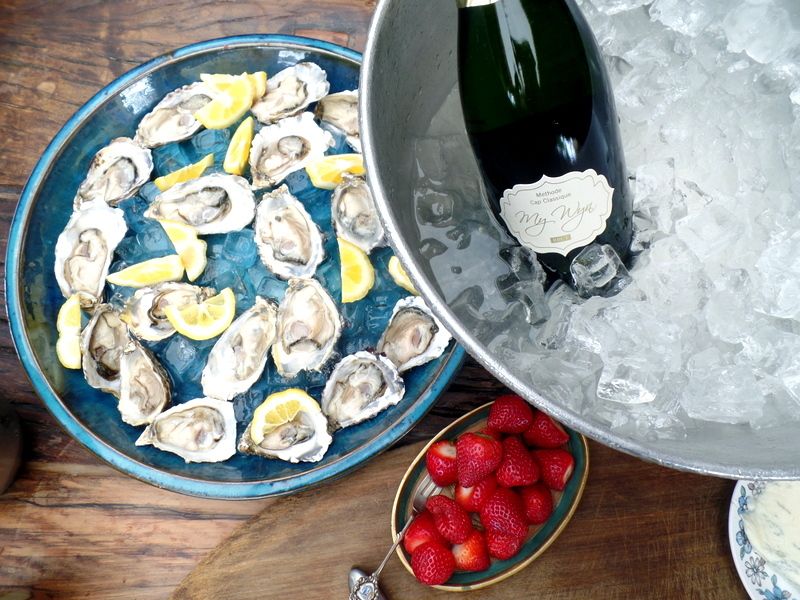 My Wyn is a serious treat! Tastings are by appointment only so make sure to get hold of them in advance! My Wyn lists themselves as the smallest wine cellar in Franschhoek but produces a pretty varied number of wines! You can find My Wyn at the top of a pretty steep hill overlooking Franschhoek with such a gorgeous view!
Their annual production is only about 7500 bottles and we were lucky enough to try two of them! We seriously enjoyed their MCC with fresh oysters and strawberries! We loved their 2012 MCC and tried a sneak peak of their 2013 MCC! The My Wyn MCC was a serious highlight of an already star studded trip.  They have a large range of wines including Petit Verdot and Cab Franc which I am definitely heading back to try soon!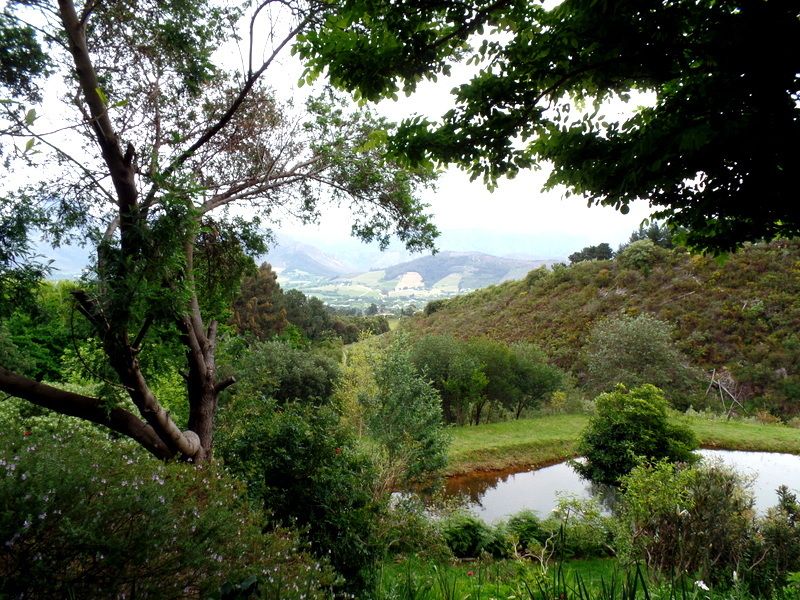 5) Stony Brook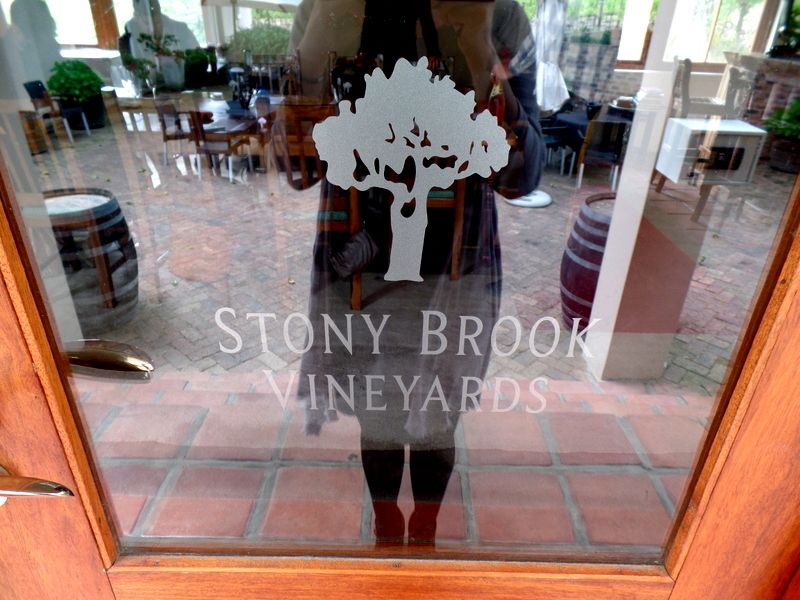 Stony Brook is currently bottling magic – the problem is a lot of it is already sold out! We were incredibly privileged to try a few bottles out of the owner's personal collection. I'm not going to tell you how mind blowing those vintages were (Mind blowing!!!) because you sadly cannot get your hands on them for love or money.
What I will tell you though is that their current 2009 vintage is superb! The Lyle MCC is 57% Chardonnay and 43% Pinot Noir. Lyle spends a serious amount of time maturing with it being one of South Africa's only sparkling wines to spend more than 60 months on the lees. We also tried their 2010 Brut and Brut Rosé which is almost ready and hiding in the wings for their launch! Make sure to look out for it this summer!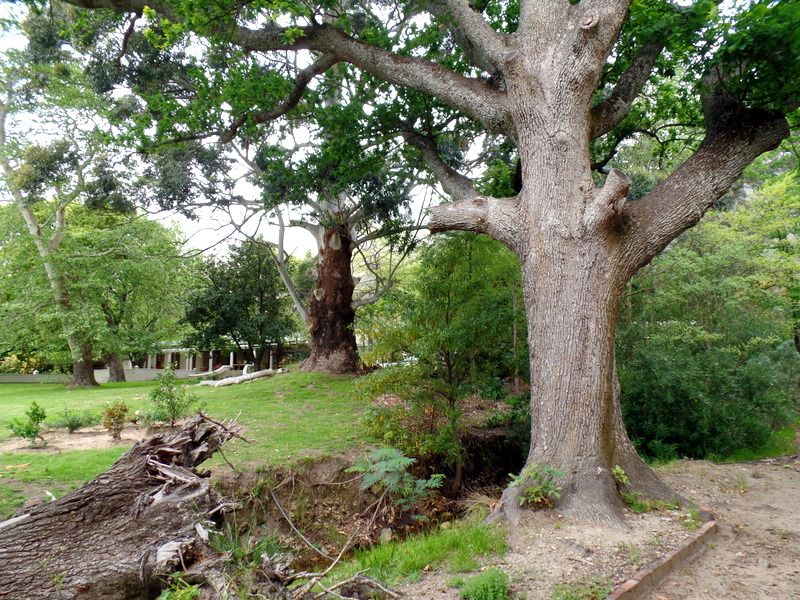 6) Topiary
Our last stop of the day was Topiary. We had a giant glass of the 2011 Brut to end off a pretty fantastic day!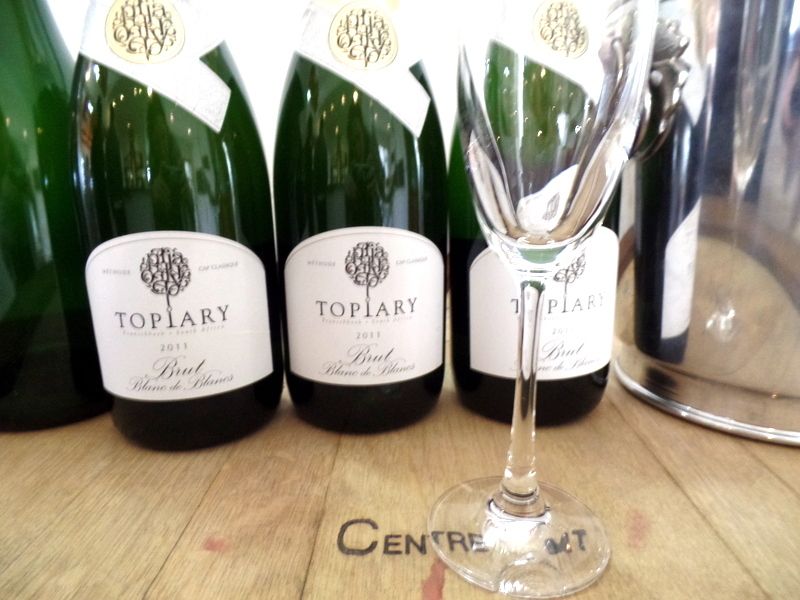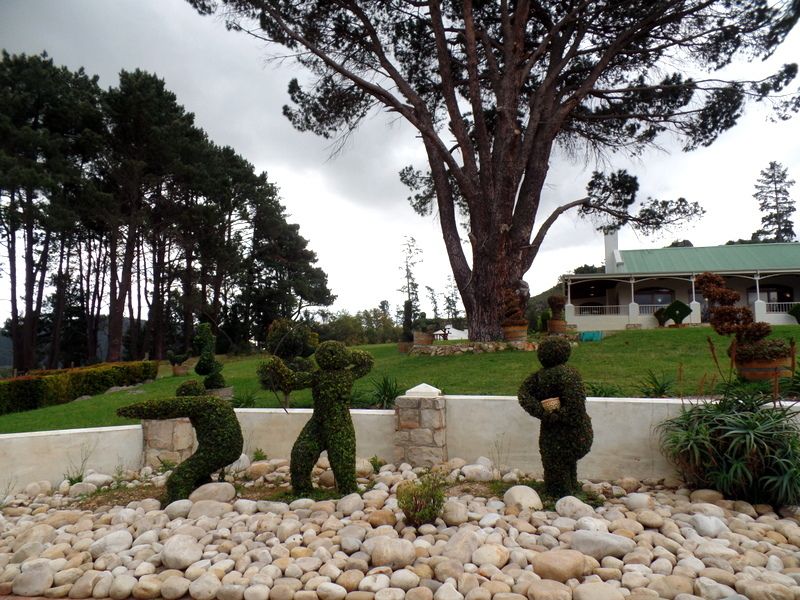 We had such a fantastic time exploring Franschhoek and there are many more stops on the Cap Classique MCC route that I still need to try! Here's to many more glasses of bubbles in Franschhoek!
Note: I was invited to join #FranschhoekMCC with a group of wonderful bloggers. We enjoyed all of the experiences as guests of the respective farms. However all photographs and opinions are my own.