With all the wine we were drinking on #SeeStellenboschValley we needed to do plenty of eating too! Bistro 13 is one of my favourite food stops in the winelands! I have had the great pleasure of a few sunny lunches outdoors at Bistro 13 and even their Feed Me Experience menu! Chef Nick is pretty damn brilliant, the menu is exciting and seasonal and they have a really affordable wine list!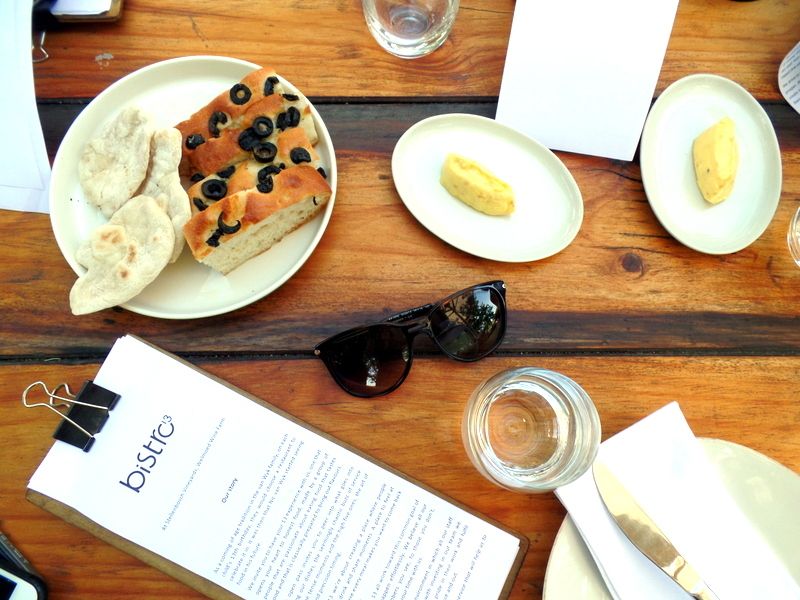 We started with a giant glass of amazing Welmoed MCC which was paired perfectly with homemade flatbread and olive studded focaccia with sesame butter. The flatbread was delicious and I ate it with much more butter than I should have!
With this in between season the menu is still a little in between. There are great dishes for the cooler days like their brilliant lamb springrolls and fantastic light and fresh dishes perfect for the sunnier days! As our day was all sunshine I opted for the tuna tartare with avocado, sweet and sour Japanese dressing and lavash bread. The tartare was fantastic and improved with the subtle Japanese flavours!
Another popular starter around the table was the roasted and blanched green asparagus with truffle hollandaise. This again was praised for being light and fresh!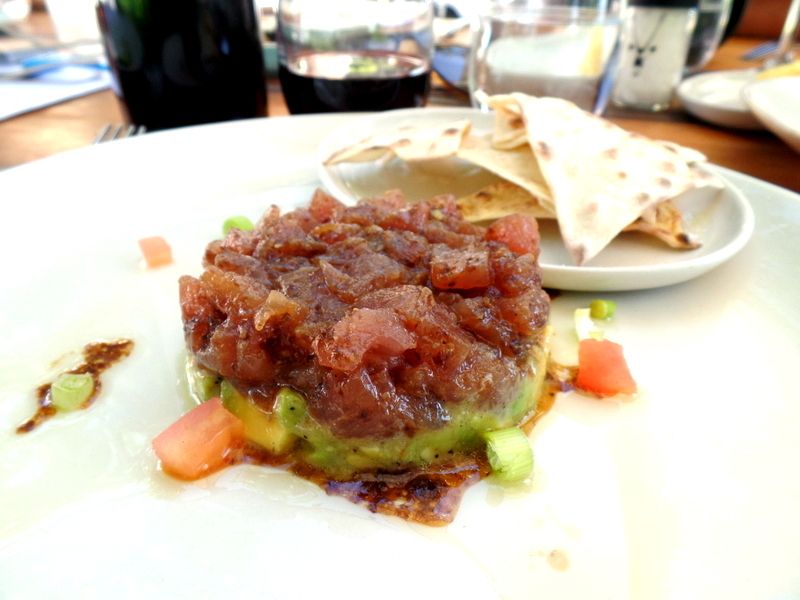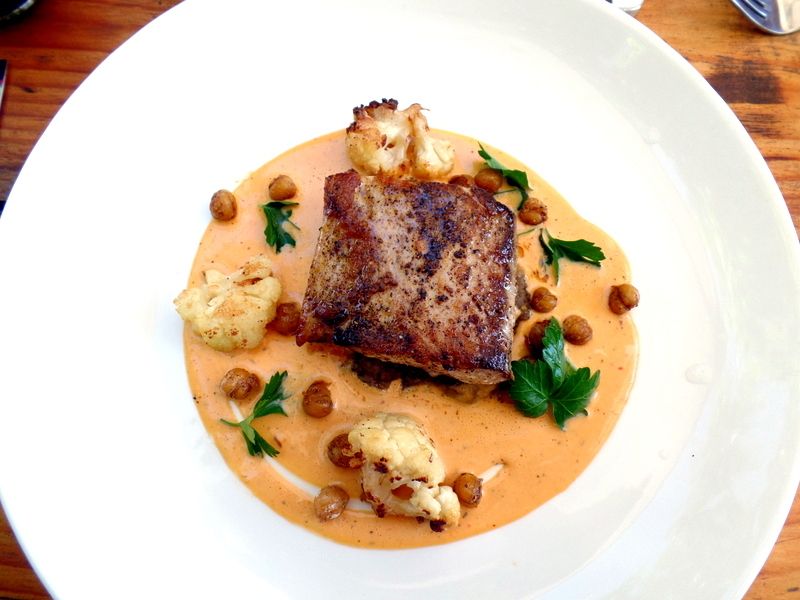 The main course options were really tough to narrow down. I finally opted for the pan fried line fish, baba ganoush, harissa beurre blanc and crispy chickpeas. Their menu changes frequently but this line fish is the only dish to have remained on the menu from the start. The harissa beurre blanc was perfect and subtle with spicy warm flavours. The fish was light and fresh and had a wonderfully crispy skin. I can completely understand why this dish has remained on the menu.
The winning dish of the lunch was actually the flash fried prawns, fresh papperdelle pasta and spicy olive oil with a chili and tomato sauce. This dish is a serious impact player. Oh my goodness! I could eat an entire bowl of this right now! The fresh pasta with the hot tomato spices and juicy prawns is kind of magic. This dish really does need to remain on the menu for much longer!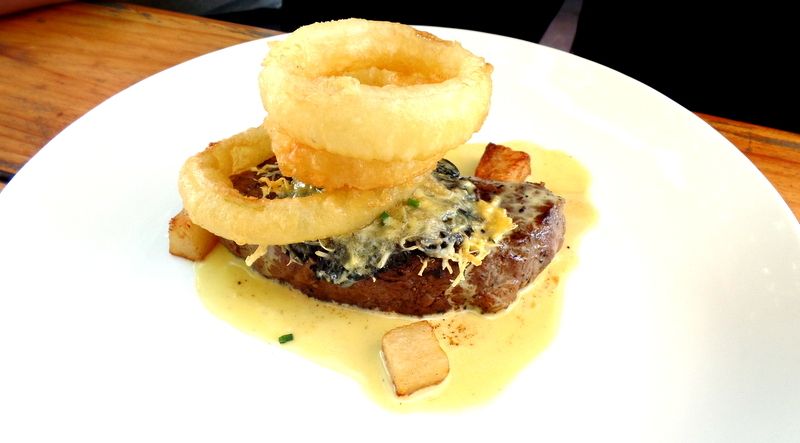 We finished with some chocolate truffles and little meringues which were nice but nothing to write home about. They have some fantastic desserts at Bistro 13! My favourite is their apple and rhubard crumble with cinnamon custard which is really surprising seeing as how I don't like apple crumble normally.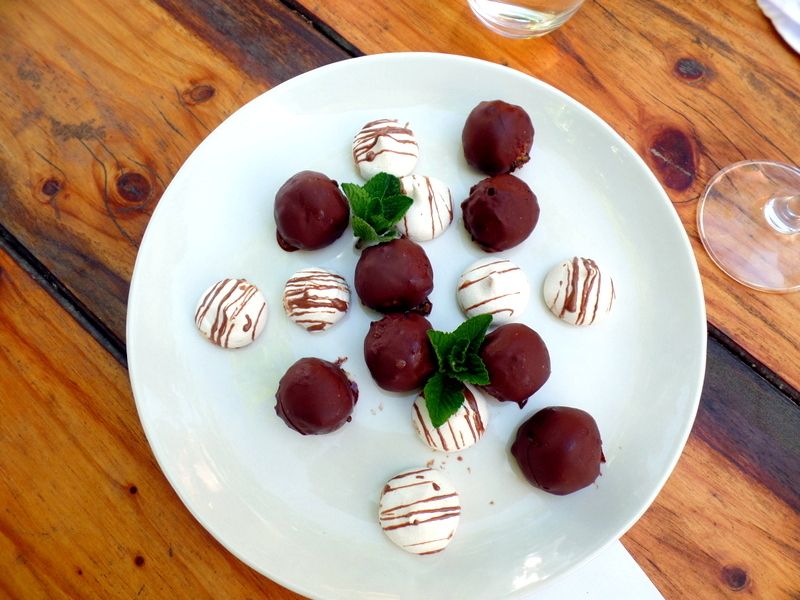 DETAILS:
Location: Welmoed Estate, R310 Baden Powell, Stellenbosch
Opening times: Tuesday – Sunday 08h00-10h30, Tuesday – Sunday 12h00-15h00 and Wednesday – Saturday 18h30- 22h00
Contact details: 021 881 3044
Note: We enjoyed lunch as guests of Bistro 13 however all photographs and opinions are my own!
Make sure to do a wine tasting at Stellenbosch Vineyards when you're finished your lunch at Bistro 13!