I have visited many many wine farms. And I have many more wine farms still to visit. But some of them stand out as really quite special. Middelvlei is not just special, Middelvlei is magic. We rolled out of the minivan after a MCC and olive pairing at J.C. Le Roux and a brewery tour and beer tasting at Stellenbrau.
We were fairly giggly and pretty happy. We grabbed cold glasses of their chenin blanc, found a spot on the grass and grabbed a friendly dog to stroke. We all reached such a state of relaxation that we needed to be coerced back to the table for the next round of activities to start!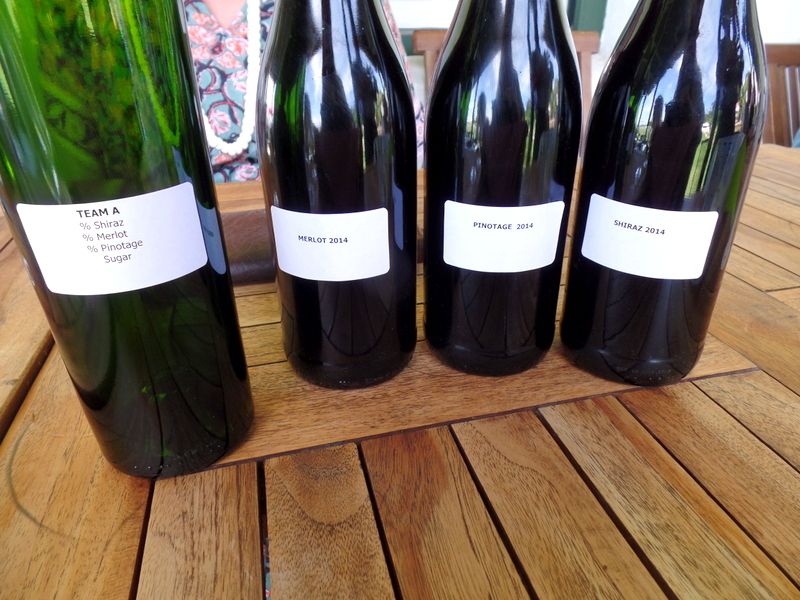 We were at Middelvlei for a wine blending experience! We needed to create our own blend with the 2014 Merlot, Pinotage and Shiraz. We split up into teams of two and sipped and swished to work out the best pairing. Our secret? We decided to only blend the two best wines and not get too complicated with the mixing! It was great fun and our team actually won the best blend after a blind tasting! It is such a unique experience and much harder than you would think! The first five of our blends were pretty terrible!
As the lucky winners we had our blend made up by the Middelvlei wine maker! Our wine was aptly known as the 'Bitches Blend'! Copyright pending 😉 If you'd like to try out their wine blending experience you can find out all the details here.
Middelvlei is famous for their 'Boerebraai' experience which is a giant braai lunch feast they host at the farm every day. We started with amazing potbrood with snoek pate and homemade preserve. I ate handfuls of soft potbrood with plenty of butter and strawberry jam. This is before I realised there was tons more food on the way!!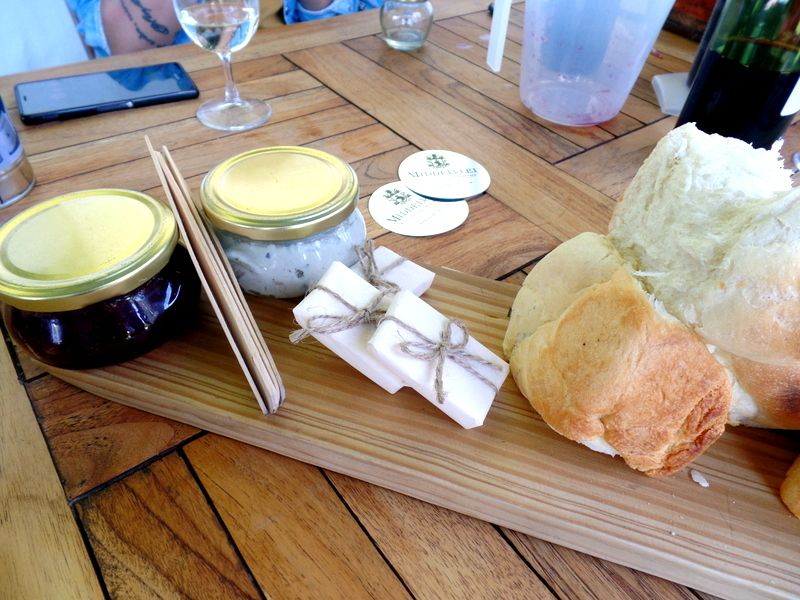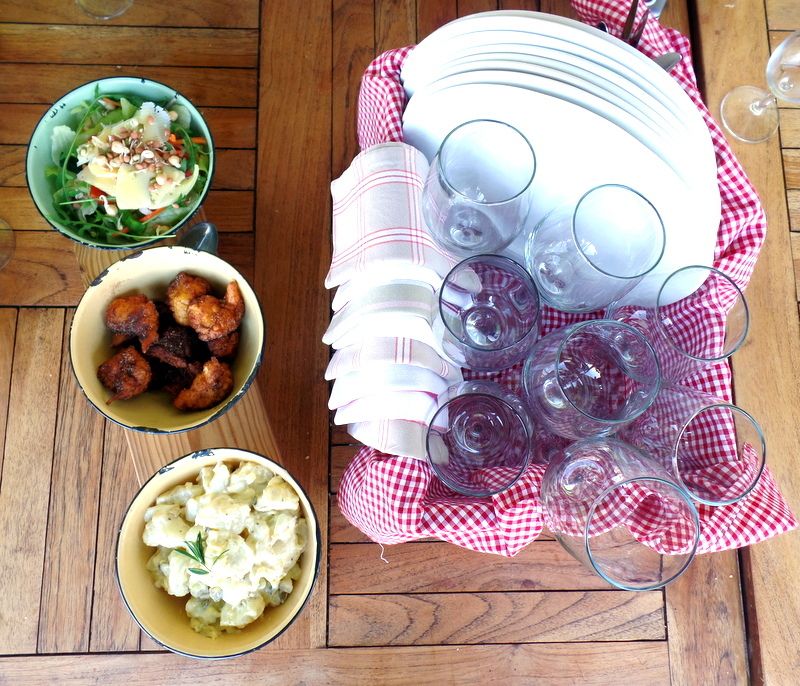 And before my eyes plates and plates of food started arriving! We had braaibroodjies, pampoenkoekies, corn on the cob, green salad and potato salad! And these were just the fancy extras! The pampoenkoekies were a strong crowd favourite and I could not get over how delicious the potato salad was!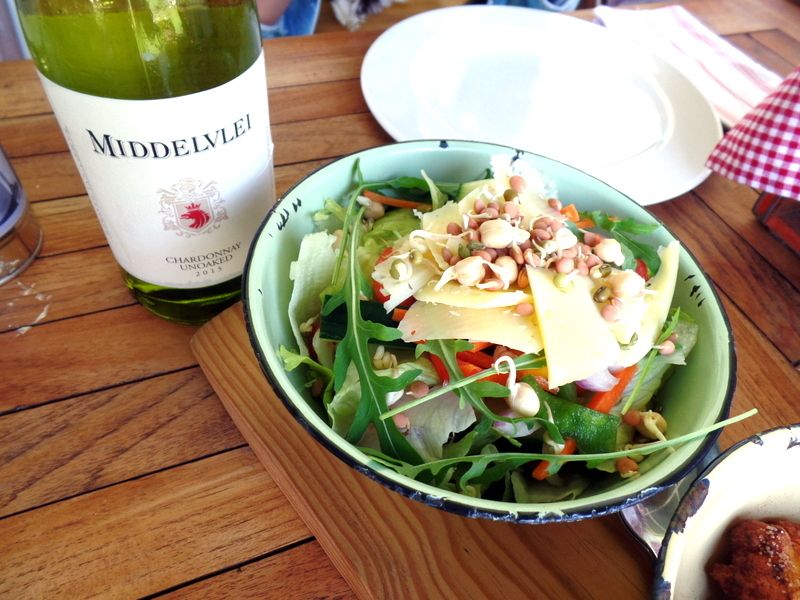 For the braai element of the lunch we feasted on really amazing lamb chops, honey and mustard chicken sosaties and boerewors! I had a giant plate of colourful food and a full glass of wine and it made for a damn perfect lunch! For more details on their braai experience follow the link here.
We had a perfect time at Middelvlei and I'm looking forward to heading back soon!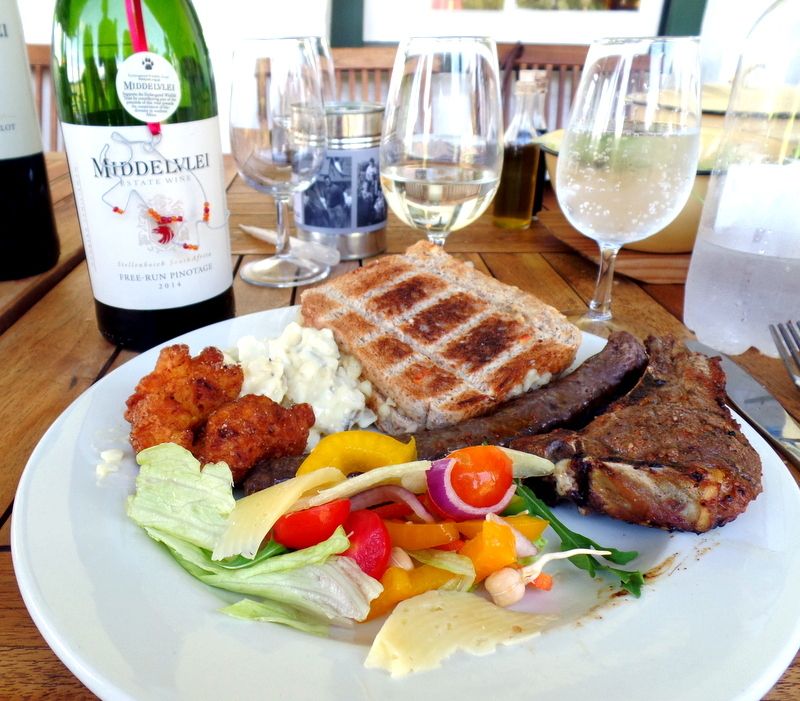 DETAILS:
Location: Middelvlei Wine Estate, Middelvlei Road, Stellenbosch
Opening times: Monday to Sunday from 10am til 4:30pm
Contact details: 021 883 2565
Note: I was invited to join #SeeStellenboschValley with a group of wonderful bloggers. We enjoyed all of the experiences as guests of Middelvlei. However all photographs and opinions are my own.