I am incredibly lucky most of the time. I get to have a normal life with this blog on the side for extra excitement. I get to write monologues about great risotto, paragraphs on pizza and get ridiculously excited about amazing wines. I get to do that whenever I want. But then over and above that I sometimes get to go to really great events. And the novelty has not worn off. Every time I get invited somewhere fabulous I get really really excited. And out of these great events there are a few that stand out as special, as magic and as an incredible privileged to attend. Webersburg was a huge stand out. Webersburg was so special. And I have found Webersburg to be a hidden gem.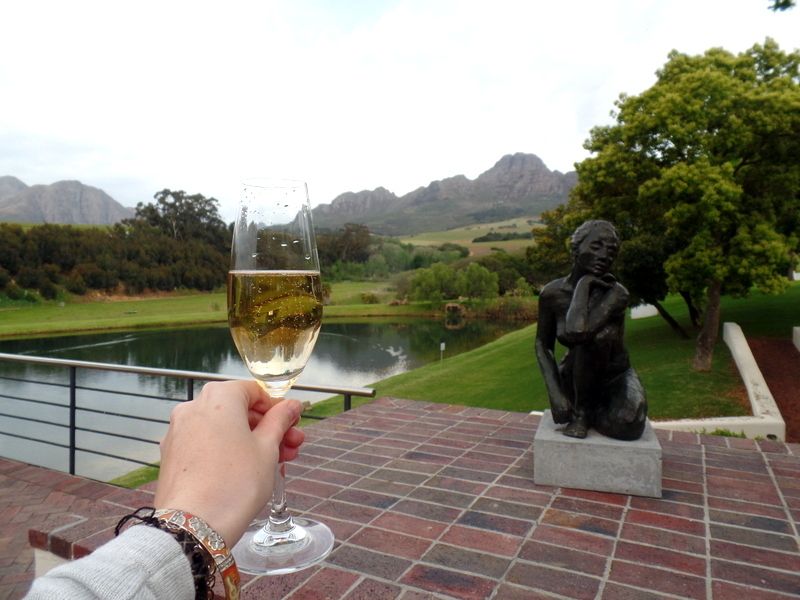 Webersburg is a family run and family owned estate in Stellenbosch. We were invited around for an evening of bubbles and canapes, and fine dining in their pivate family cellar to celebrate the estate's recently appointed Chef, John Easingwood. And because we were all the way in Stellenbosch with much too much excellent wine around a sleepover in their five star suites was a must!
The canapes and bubbles were brilliant and the view was breathtaking. The view from their bistro patio is unbelievable and I will be back in summer to soak up some more of that view with the sunshine! I have also had a look through the bistro menu and it all sounds delicious! They have a Webersburg Homemade burger topped with camembert and cranberry sauce and nougat springrolls for dessert!!
Because all the bubbles and smiling and tiny sized foods can be hard work we retired to our suites to freshen up before dinner! We were based in the vineyard cottages which are situated in the vineyards with jaw-dropping views of both the mountains and the dam. Room 10 to be precise! Which has the best dam views, a little patio perfect for a light breakfast and tons of natural light beaming in!
The rooms are huge with a perfectly equipped kitchen for self catering with a fridge, microwave, stove top and toaster, a lounge with a giant L-shaped couch which we immediately climbed on and a bedroom with a King sized bed which was certainly fit for royalty!
I couldn't get over the view and must have taken about fifty photos before I would leave for dinner! I love that you can be about thirty minutes out of Cape Town but suddenly you are surrounded by nature and nothing but deep breaths and incredible quiet. The quiet paired with the view out over the dam melted a very stressful Thursday right off.
I was eventually pulled away from our cottage's view and herded down to dinner. It is an incredibly tough life when you spend a Thursday evening figuring out which is the best view. I'm still undecided – luckily at Webersburg you'll never have to chose.
Dinner was in the private family cellar and what an incredibly dramatic setting it was! Giant candelabra, high backed plush red chairs and high ceilings to echo our laughter! Our dinner was led by the winemaker, Matthew Van Heerden, who shared his thoughts on both the wines and the pairings. It is always wonderful to learn about the wine from the very person who brought them to life.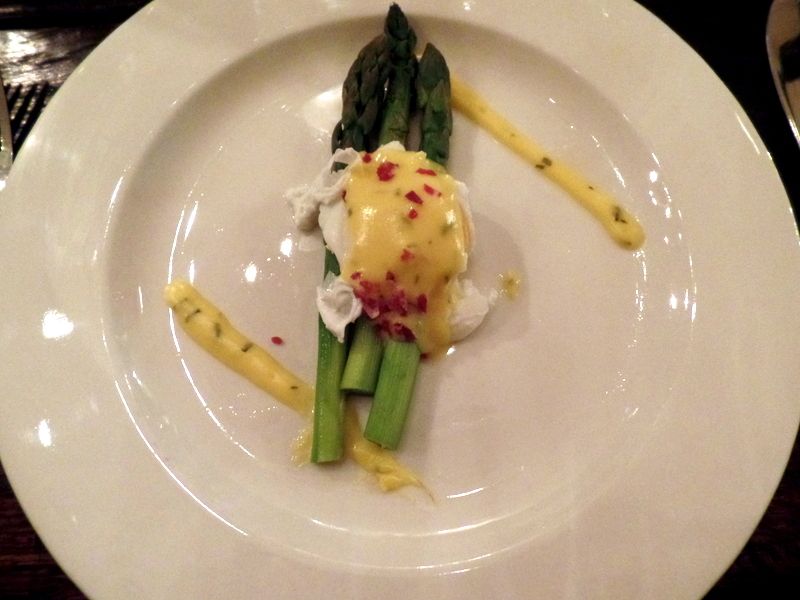 We started with a Sauvignon Blanc paired with Asparagus, poached egg and light silky hollandaise sauce. Whenever I'm served a sauvignon blanc at these fancy events I tend to awkwardly swirl it around my glass, take a polite sip whilst reminding myself to compose my face and then find some way to get the damn sauvignon blanc out of my glass other than drinking it.
I really don't like sauvignon blanc. I have no room for green peppers, asparagus or acid in my wine glass. I just don't! BUT there are a few exceptions to the rule. And I use the word few on purpose – there are about three or four sauvignon blancs I will drink. I am beyond delighted to tell you that Webersburg's sauvignon blanc has just made the list! I loved this sauvignon blanc which was soft and fresh and light and delightfully fruit! I also loved the wine paired with the perfectly soft poached egg and the al dente asparagus. A traditional but perfect pairing.
Next up we had this dainty steak tartar with a 15 year old 2000 Cabernet Sauvignon. Whilst the tartar was sublime we have to talk about this wine! Drinking a fantastic red with 15 years of aging behind it is pretty damn special. Matthew wanted to share this wine to showcase the ageability of South African wines. I know our wines can age brilliantly – but its always lovely to be reminded! 😉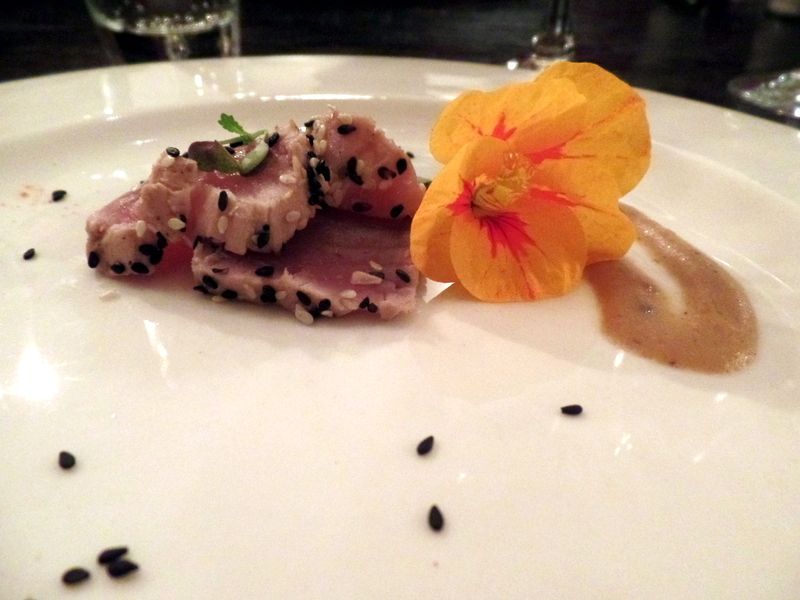 This seared tuna with spicy peanut satay and black sesame seeds was delightful! A simple dish showcasing great ingredients. This was paired with the Webersburg Cabernet Sauvignon 2013. Often fish is served with white wine but this lightly seared rich tuna steak could certainly hold its own with the Cabernet Sauvignon.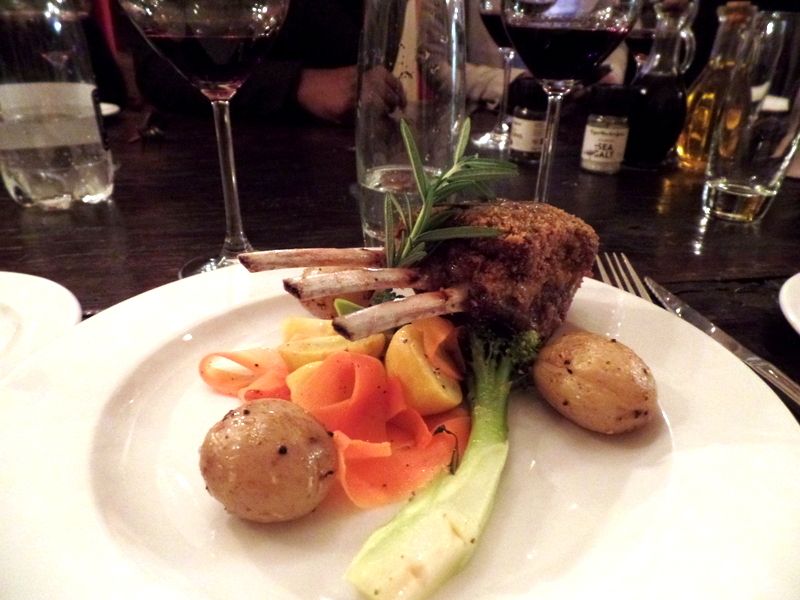 The boys at our table were starting to grumble along the lines of when is the real food arriving. This giant rack of lamb promptly shut them up. This was served with their flagship red blend. The rack of lamb was succulent and juicy and the entire table went silent until their plates were empty again! I'm going to go out on a limb here and say I have probably never had a better rack of lamb before! Hopefully the lamb will find its way onto the bistro menu (pretty please)!!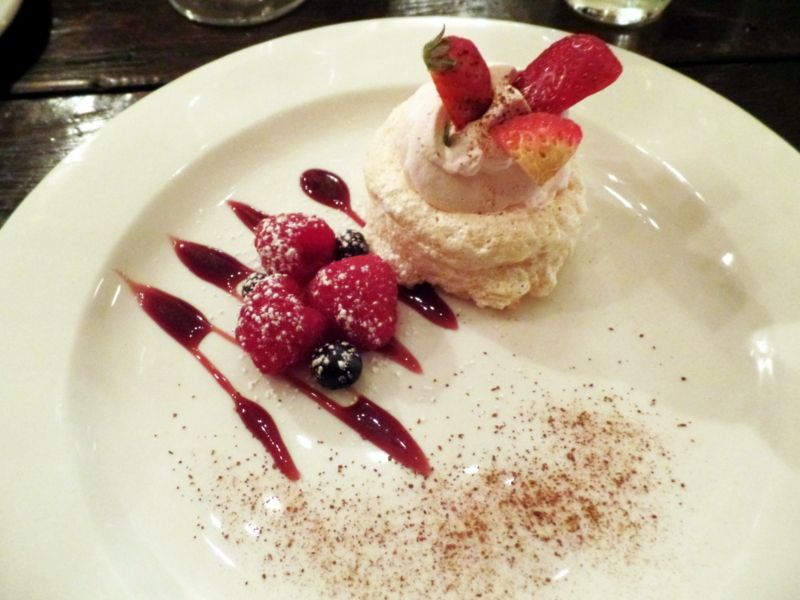 And the sweetheart ending of the tasting was the Berry Pavlova which was paired with the Webersburg Brut Rose Method Cap du Classic. What a wonderful day to start and end with bubbles!
After many glasses of wine and much feasting we were excited to climb into our giant bed! We had a truly perfect day at Webersburg and sweet dreams were not far from reality.
Next time you're popping up to Stellenbosch for a little escape make sure to visit Webersburg for a wine tasting, lunch at their bistro or even just a walk around the beautiful dam. They will be hosting exclusive food and wine pairings going forward so make sure to look out for those! If you're looking to stay a little longer in Stellenbosch I can highly recommend one of their peaceful cottages out by the dam. You'll leave with a whole new sense of calm – whether its due to the wine, the fine dining or the beautiful views, I don't know!!
To find out more about Webersburg and what they have to offer, visit their new website.
To make a reservation or restaurant booking contact 021 881 3636 or email Webersburg at info@webersburg.co.za.
Disclaimer: We enjoyed the dinner and night over as guests of Webersburg however all photographs and opinions are my own!