I recently had the pleasure of visiting Lourensford during the #DiscoverHelderberg trip for a fantastic wine and Turkish delight pairing. When Dean from InstaEatsCapeTown invited me to join them on an Instawalk to discover the newly relaunched Lourensford Harvest Market I knew I couldn't resist!
First things first – what's an instawalk?
Instagram has this wonderful ability to create a community. An instawalk is an opportunity for the people in this community to come together and share an experience. The outcome of these meet ups often includes happy faces, gorgeous shots and new friends. InstaEatsCapeTown is a fantastic Instagram account highlighting the very best of the Cape Town food scene. You can give them a follow here to keep up with their adventures and find out about the next Instawalk!
This Instawalk had us meeting at the Lourensford Harvest Market on a Sunday morning. The crowd ranged from happy snappers like me and serious professionals with some pretty fancy equipment. Its a great opportunity to meet new people, try something new and get some shots for your Instagram feed!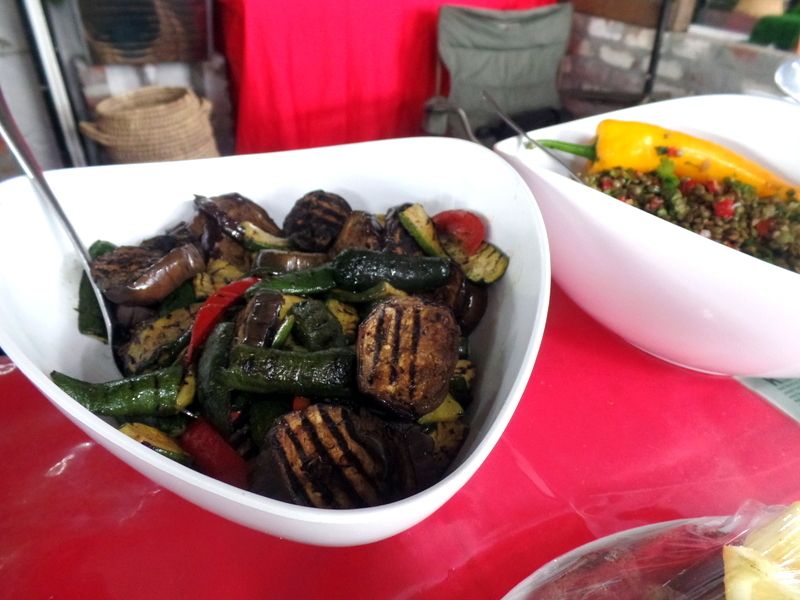 I was there for the walk but I was also very much there for the food! Our first stop of the morning was these beautiful duck pancakes from Tao's dim sum and sushi bar! While I munched away at little pancakes stuffed with duck, cucumber, spring onions and hoisan sauce we ordered coffee. The coffee guys are vibey and pretty hilarious. At one point they asked us – How do you like your coffee? Black like me or white like you? Clever! Very clever Magnificient Barista Boys!
For lunch we picked up some of the delicious highlights and shared between the two of us! Markets are the best fun because you can try lots of little things and sharing is the best way to go about that! We shared one of these giant chicken wraps which they toasted for us. The wraps were amazing – warmed from the toaster and overflowing with chicken and a creamy slightly spicy sauce! This could easily have been lunch for two! This is a must order when you give them a visit!
Because we're gluttons we also got one of those beautiful strawberry tarts with a creme patissiere filling! And a carrot and orange juice! And a mushroom kebab! I'm obsessed with mushrooms so when I saw the mushroom display with beautiful soft pink oyster mushrooms I couldn't resist! We ate all the food!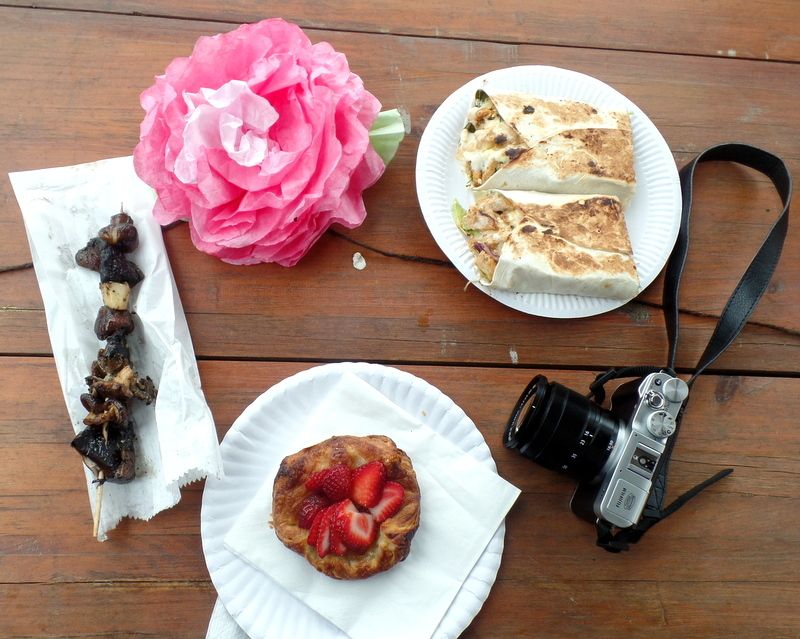 Unfortunately at that point we were pretty damn full! However I couldn't resist running around snapping shots of what to eat next time! I loved the glossy toffee apples, the beautiful apple tart roses, the giant banting cheese cakes and the baklava which would make any Greek grandma proud!
Yes, clearly next time I visit I'm going to be in a sugar coma! There was also some amazing tacos and falafel balls which were very tempting for future visits.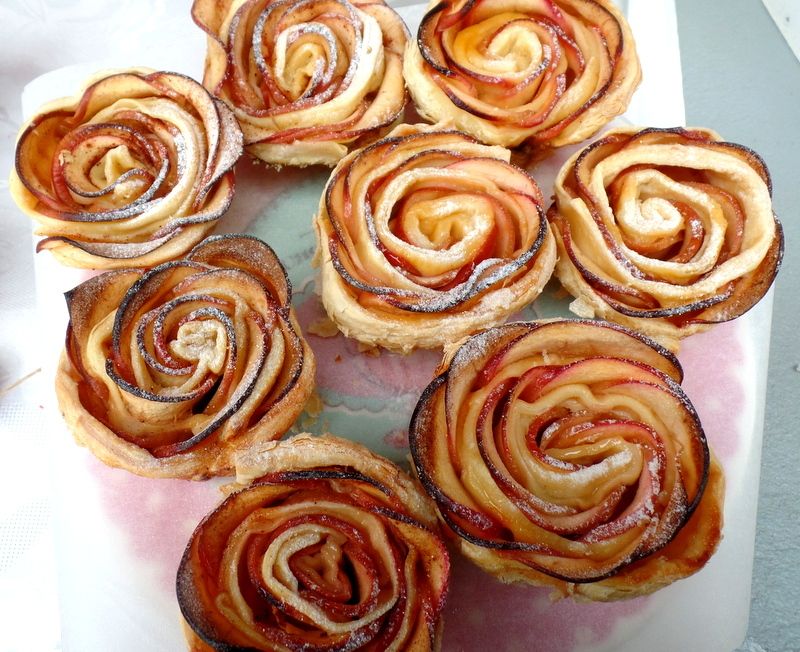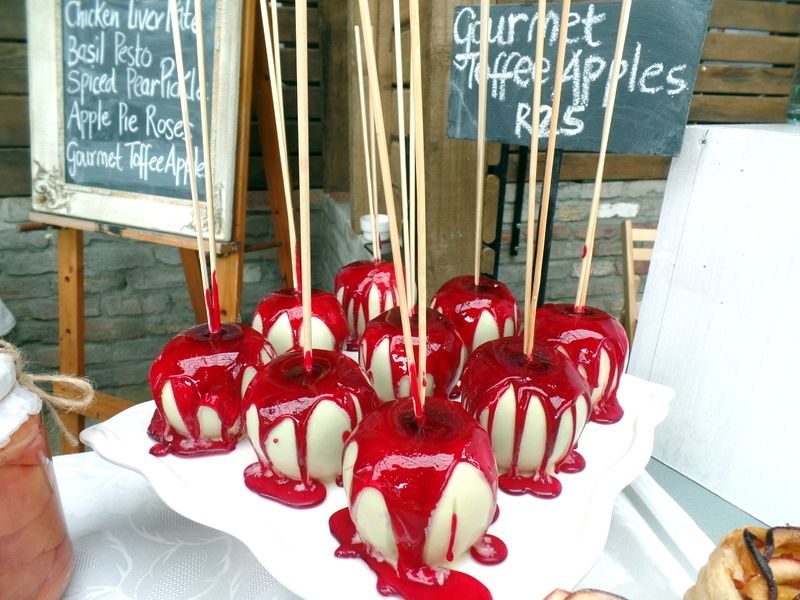 The market was so beautiful! The vibe was wonderful with live music floating through the stalls, people of all ages and food for everyone's taste. You are certainly spoilt for choice at the market! Lourensford is a really special wine estate so make sure to have a little walk around or go for a wine tasting! When we visited all the white blossoms were out! They made for the most beautiful photos! The Lourensford market really is an instagrammers paradise! 🙂
Other great adventures to look out for when you're in the area include lunch at Waterkloof, dinner at 96 Winery road and a whole host of amazing wine tastings with cheese platters, food pairings and wagyu beef biltong!
DETAILS:
Location: Lourensford Ave, Erinvale Golf Estate, Somerset West
Opening times: Saturdays and Sundays 10am til 3pm