Waterkloof is without a doubt one of my favourite wine farms with one of my favourite restaurants. Every time I have the pleasure of eating Chef Gregory Czarnecki's food I fall a little bit more for his culinary genius. Waterkloof is synonymous with fine dining and exquisite wines. What you might not know is that Waterkloof has taken their wine process back to the basics and they let nature guide the way. This comes through in many ways, such as not using any extra yeast, having horses plough the vineyards and using ducks and geese to sort out bugs!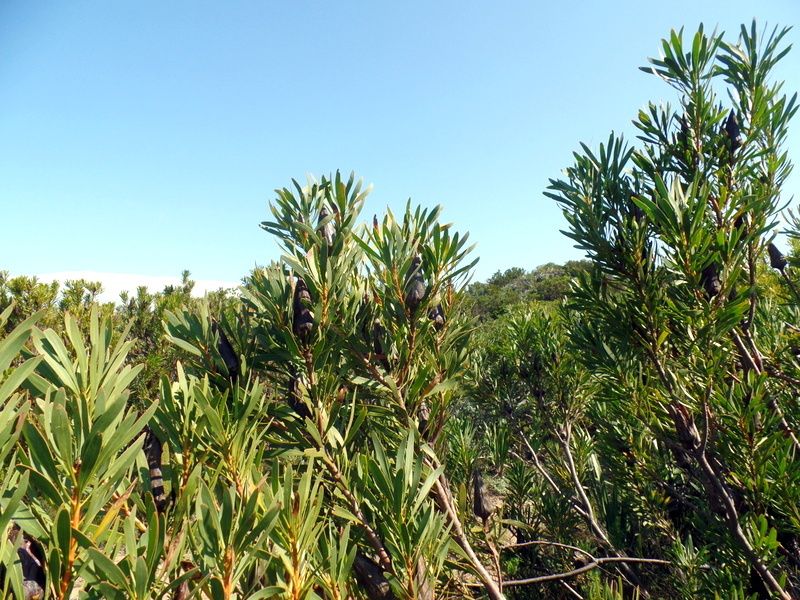 We had a tour around Waterkloof to find out a little bit more about their biodynamic style of farming and met the horses and lambs along the way. The farm is looking unbelievably beautiful with Spring just around the corner and I would encourage you to get out there before the tourists book it out!

We swapped our gorgeous scenic views for some serious food art and I'm struggling to pick a favourite. Luckily at Waterkloof you don't have to!
We started with a little amuse bouche of a Marron fritter with salt and butterscotch sauce , truffle mayonnaise and shiitake crumble. Marron is a fresh water crayfish kind of thing and it is unbelievably delicious! As far as I know there are only three restaurants who are able to serve marron so whenever visiting Waterkloof trying their marron is a must! This little mouthful was mind blowingly delicious! It was rich and butter and creamy with a slight sweetness in the sauces and the umami mushrooms to finish it off with a slow 'mmmmm' in your mouth.
Our starter for lunch was the Norwegian salmon gravlax with fennel sorbet, cultured cream, clementine, roasted lemon and hay smoked onion. The gravlax was superb and the cold fresh fennel sorbet paired perfectly with the rich salmon. This dish was subtle and sophisticated and absolutely perfect. I'm craving this dish more and more as Spring starts to set in!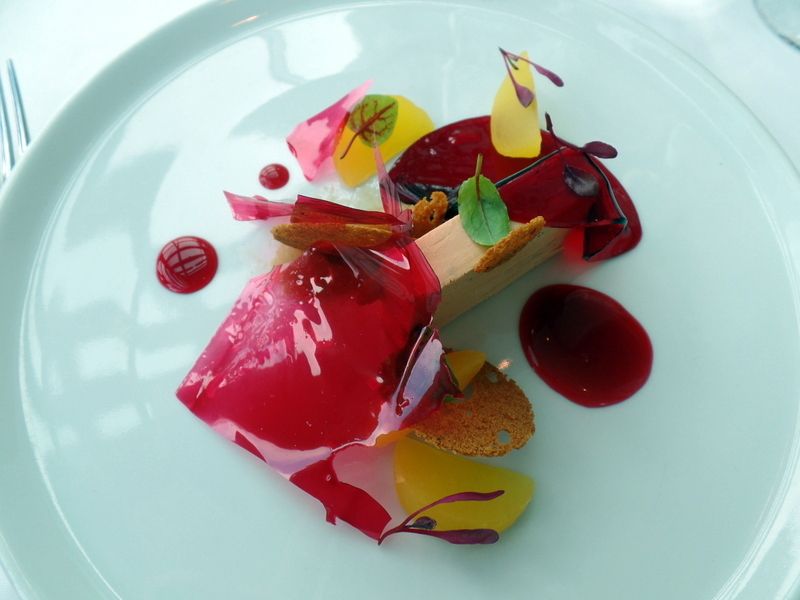 This dish was a surprise! The foie gras terrine with hibiscus jelly and sheeting, quince and saffron compressed apple was a sneaky second starter. When the dish arrived the whole table gasped. It looked like a birthday party on a plate. A surprise birthday party! The bright red hibiscus was a work of art! I am a huge fan of foie gras… that really isn't something you're suppose to admit to in this day and age.. but I'm doing it anyway. This foie gras was perfect. The terrine slice was just pure foie gras flavour with no frills about it. The hibiscus jelly wiggled and the sheets cracked and the flavour was sweet and sticky and slightly tart. This was my favourite dish of the lunch! Next time I'm not sharing!
Main course was karoo lamb with aubergines and a pepper cannelloni stuffed with pepper ragout. I don't normally order or cook lamb myself so sometimes its delightful to have someone decide for you and land up with a top notch lamb dish. The lamb was tender with perfectly rendered fat and I can never get enough of peppers!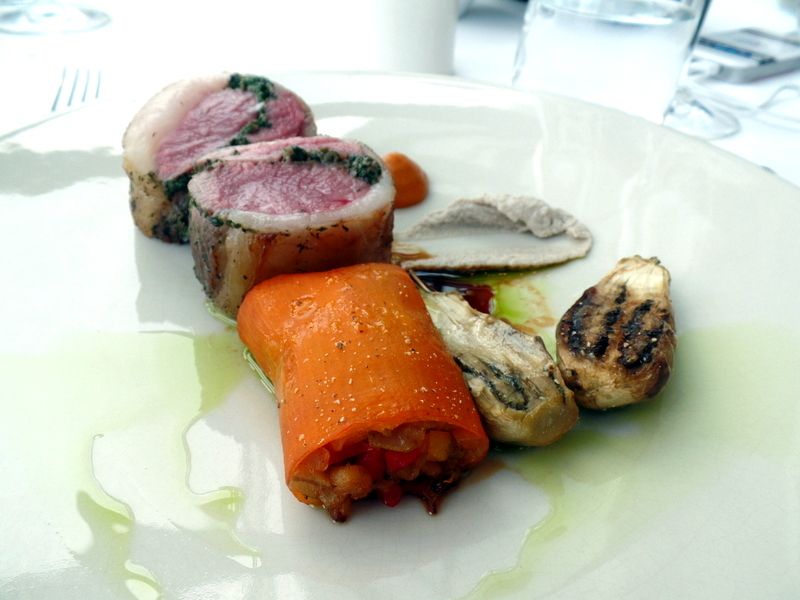 We unfortunately did not have time for dessert but luckily could sneak in some petits fours! My favourite was the balls of crunchy choux pastry stuffed with creamy passion fruit curd. As you bite into the choux pastry the passion fruit curd explodes in your mouth – sweet and tart all at once. The orange blosson macaron was perfectly shelled and stuffed. And the citrus Turkish delight was one last sweet taste goodbye!
DETAILS:
Location: Waterkloof Wine Estate, Sir Lowry's Pass Road, Somerset West
Opening times: Lunch on Wednesday – Sunday Kitchen opens at 12h00 and last orders 14h00. Dinners on Wednesday – Saturday Kitchen opens at 19h00 and last orders 21h00.
Contact details: 021 858 1292
Disclaimer: I was invited to join #DiscoverHelderberg with a group of wonderful bloggers. We enjoyed our lunch and wine tasting as guests of Waterkloof . However all photographs and opinions are my own.