We recently had a Zomato Meetup at Camissa at The Table Bay Hotel. We sat at a giant square table in a private room perfect for too much wine and lots of noise! I'm one of the lucky Zomato foodies who gets invited to try out some of Cape Town's great restaurants. Through becoming a Zomato foodie I have actually become a little obsessed with their Zomato app. I use the app whenever I need to check out a menu, see opening times and to find out what everyone thinks of a restaurant. If you haven't checked out what Zomato is up to make sure to do so here and if you'd like to follow me on Zomato you can find my profile here!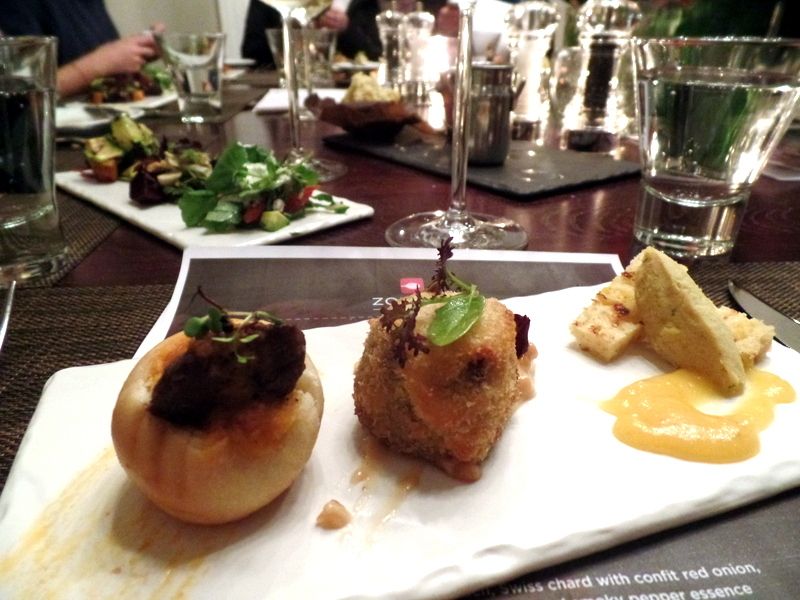 Starters were a pretty little trio which included warm curried snoek pate with kumquat chutney and mielie bread crisps, springbok vleiskoekie with pickled fruit mayo and free range peri peri chicken livers with vetkoek and lime pickle. My favourite was the little springbok vleiskoekie which was a perfect bite with a slight sweet and tart pickled fruit mayo. The chicken livers paired with vetkoek was delicious too! I found the snoek pate on the fishier side for my preference but it was a favourite around the table.
We had a giant salads for the table to share family style. I loved the roasted butternut salad with Fairview's goats cheese, pumpkin seeds, warm celery dressing with rocket and spinach. Our salad was served with giant steaks of grilled Karan beef fillet with a biltong coating and baby potato salad and pickled red onions finished with Camissa red wine jus! This was a top notch fillet steak! I think they got my order mixed up with our giant table but they quickly returned my steak a perfect medium rare. The rich steak with the picked red onions was a perfect pairing. The roasted little potatoes were perfection too! Be warned this is a giant steak! I could not finish my entire steak which is an unusual occurrence for me!
I didn't try the vegetarian option but damn it looked delicious! I always love it when a restaurant puts just as much effort into the vegetarian option as they do their more popular meat options! There was also a line fish which was much raved about around the table. It seems they were a three for three with their main courses!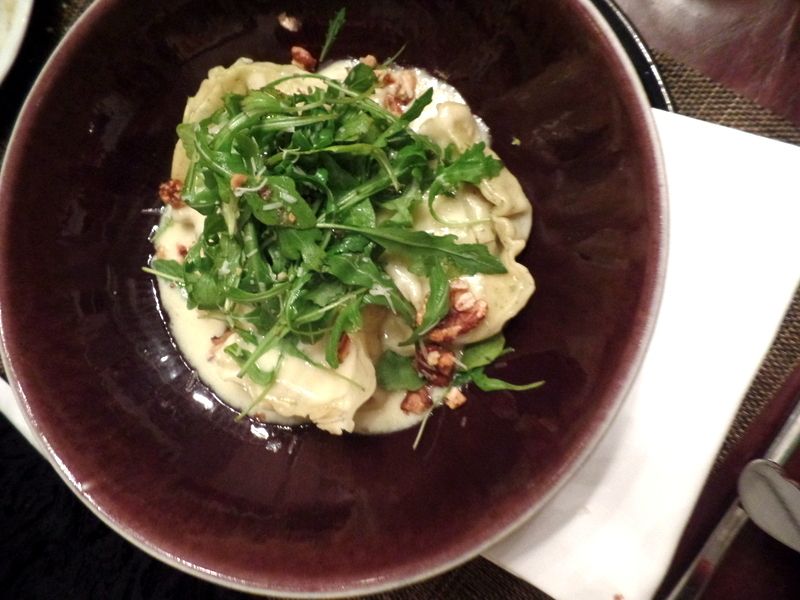 When they told us they were bringing all the desserts on the menu I thought they were joking! They were not joking! My favourite was dessert was the flourless triple chocolate torte with espresso ice cream and hazelnut praline! The torte was decadent and delicious and undeniably beautiful with layers of chocolate sheeting and topped with a beautiful chocolate quill.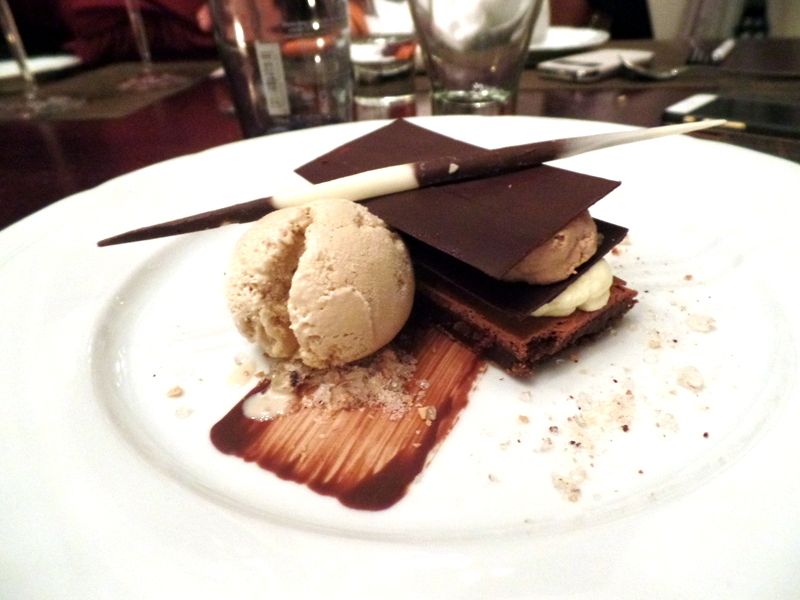 Runner up for the next best dessert was tough! But it probably goes to the rainbow cheesecake! The rainbow cheesecake was made up of rich creamy bright layers. I'm a huge cheesecake fan so I left with a giant smile on my face! The chocolate fondant was the most beautiful dessert with chocolate sauce, honey comb and vanilla cream adorned with strawberries! Another dessert worthy of a mention is the sticky Cape fig and macadamia pudding with toffee sauce and mascarpone cream! Hello comfort food!
The Table Bay Hotel also offers a high tea and if these desserts are anything to go by its bound to be a real treat! Dinner finished on ALL the sweet notes and we were gently coaxed out the restaurant being the last and noisiest table for the night!
DETAILS:
Location: The Table Bay Hotel in the Waterfront.
Opening times: 021 300 7266
Contact details: Monday to Sunday, 11am til 3pm and 6:30pm til 10:30pm.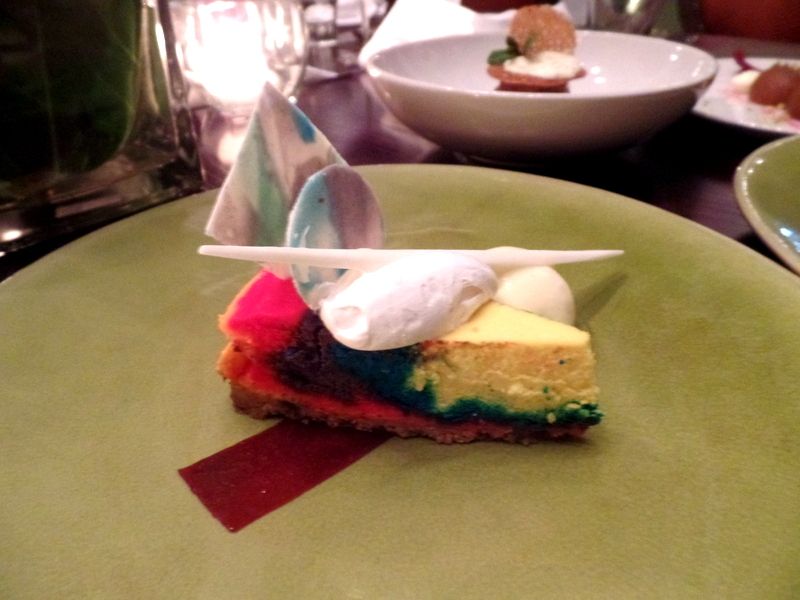 Disclaimer: We enjoyed dinner as guests of Camissa at The Table Bay Hotel and Zomato however all photographs and opinions are my own!