I recently joined The Larder for a fantastic Saturday breakfast! I was later than planned due to much getting lost and my GPS getting beyond confused. Despite the fact that I am now a resident of the Southern Suburbs my GPS still refuses to recognise their existence. But for a rough estimation for your next visit it is just off Claremont main road down from Cavendish Square.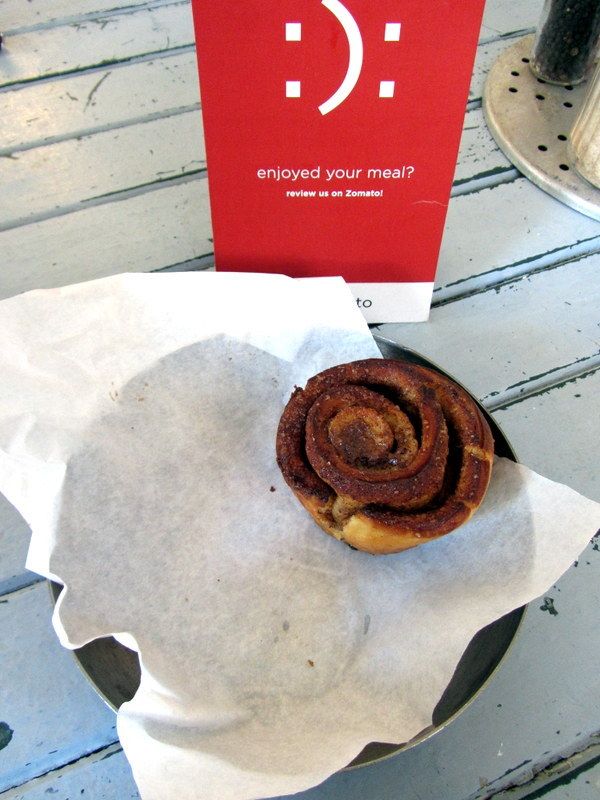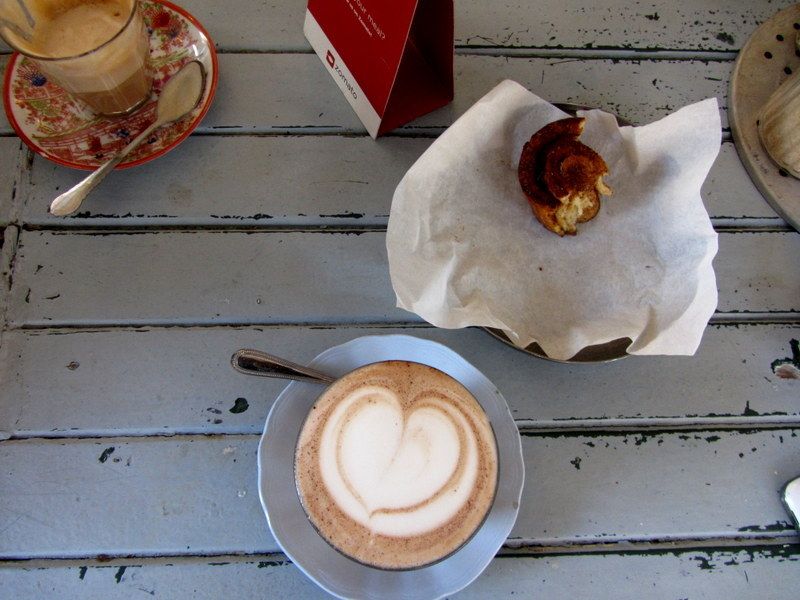 When I arrived I was confronted with cinnamon buns and a giant hot chocolate. My ranting and raving at my damn GPS was soon forgotten. The larder is a gorgeous little hidden gem and truly felt like a place where troubles melt like lemon drops. The cinnamon buns were delicious and were the perfect dipping companion for my hot chocolate. The atmosphere is relaxed with breakfast pumping out the kitchen, freshly baked pastries disappearing off the counter and second rounds of coffee being ordered with much delight.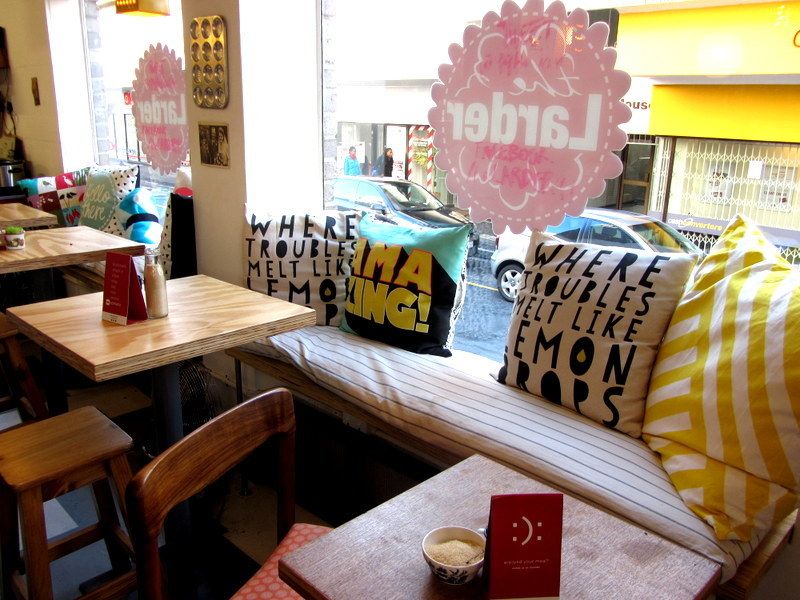 The Larder has a delicious breakfast menu with all your comforting favourites! We opted for the Johnny Depp this time round but I want to head back for the Herby and the Salmon Scramble! The Johnny Depp is two soft poached eggs on sourdough with crispy bacon and hollandaise sauce ours was served with delicious exotic tomatoes! The poached eggs lived up to the soft promise and I was very happy. The bacon was super crispy and really made the breakfast! But my absolute highlight was the tomatoes. I am a huge tomato fan – I could eat a whole bowl as if they were grapes! The tomatoes were special because they have those delicious meaty green stripey skin ones! Delicious!
We had a delightful breakfast and I glad to be adding another fantastic breakfast spot to my Southern Suburbs list!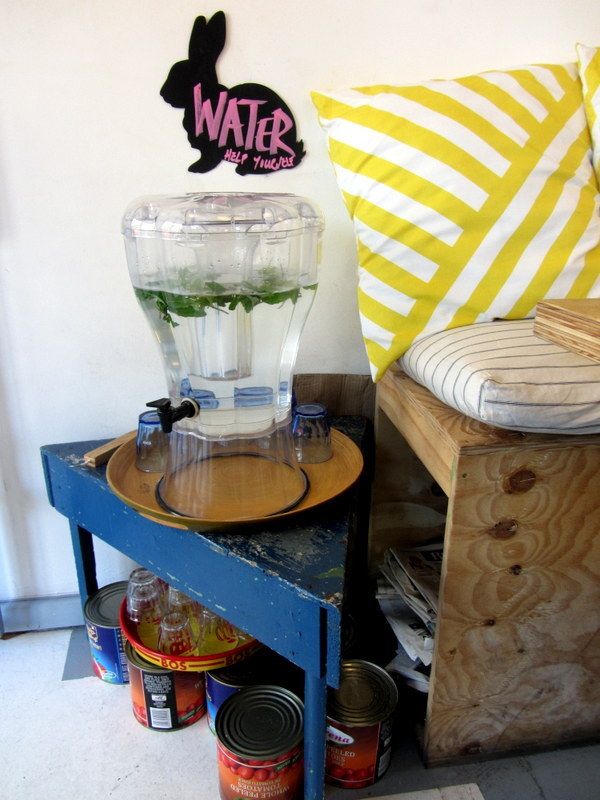 DETAILS:
Location: 5 Grove Building, Grove Avenue, Claremont
Opening times: 7am til 3:30 pm Monday til Friday, Saturday from 8:30am til 1:30pm and closed on Sundays
Contact details: 087 550 3526