I have endeavored to keep this to a minimum because my Instagram following list is getting a little bit unmanageable. After a day at work it can take me a good hour to catch up – and I WILL catch up so I need to make sure its prime quality scrolling.
I want to share some of the my Foodie Instagram finds which I follow for their every day updates but also so that one day when I visit their cities I can finally eat there!
Be careful! This is a delicious list!!
The inventor of the cronut and many more amazing pastry creations. One day when I'm in New York again I will queue for an hour to get my hands on a cronut and all his other pastries. I love planning my New York pastry shopping list from my bed on winter mornings.
2) The Creamery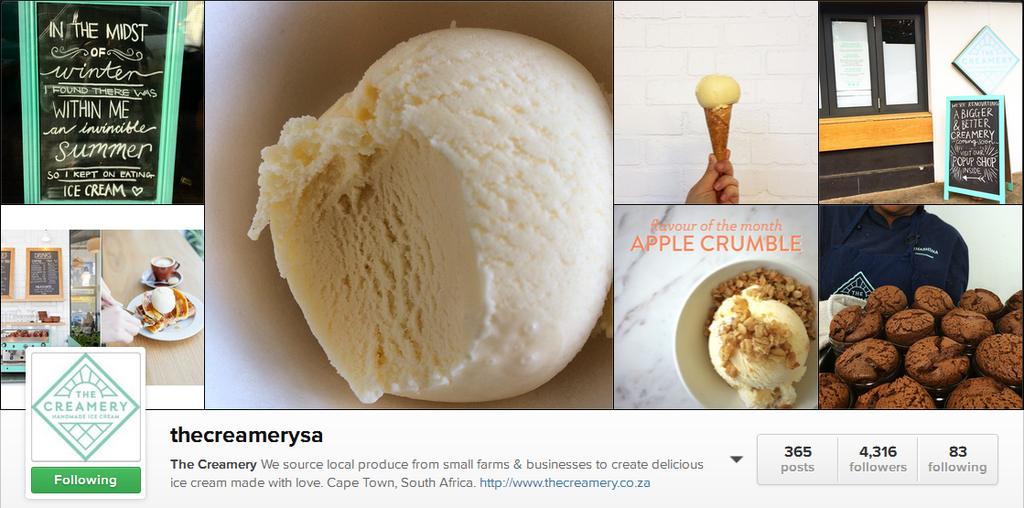 I'm a huge fan of the creamy ice cream and often stop by their Newlands Ice Cream cafe! I love to see their beautifully styled ice cream delights and keep up with the seasonal flavours.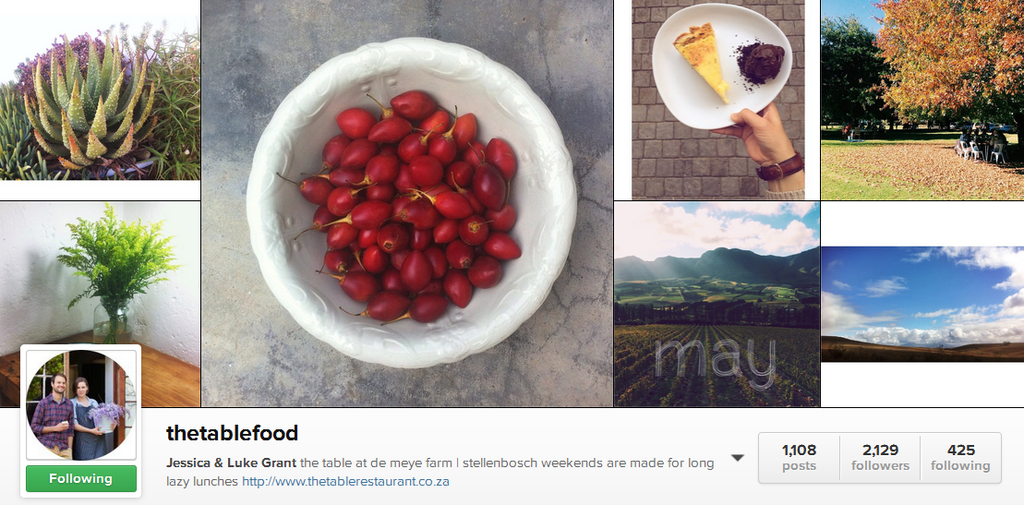 The account is run by the owners of The Table at de Meye Farm in Stellenbosch which makes the most beautiful food. I have been meaning to visit for much too long and I'm hoping this year I finally will! Their food is season, beautiful and always something different.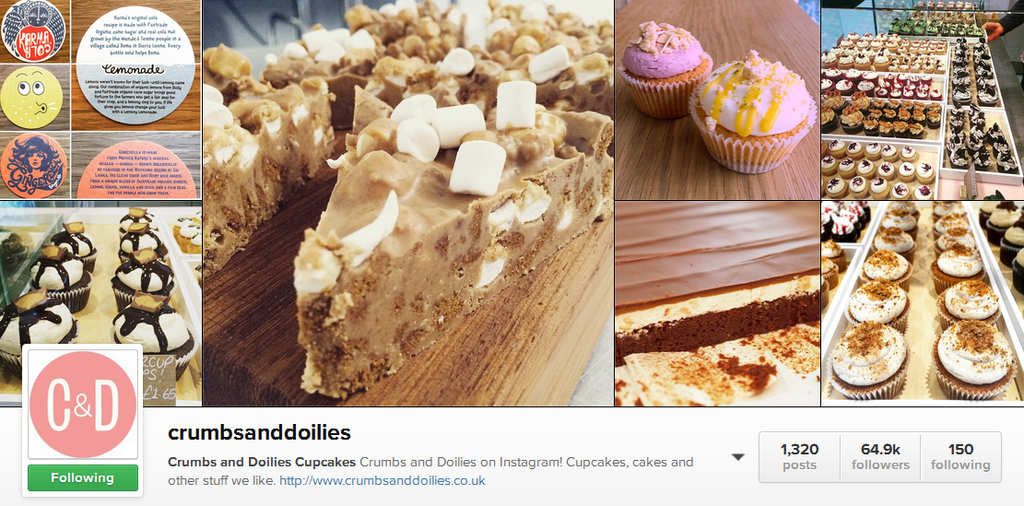 I have been following Crumbs and Doilies in the UK before they even had a shop to visit. They started out in markets with their most decadent cupcakes and have not got a brick and mortar spot up and running! The next time I'm back in London they are so high on my to do list!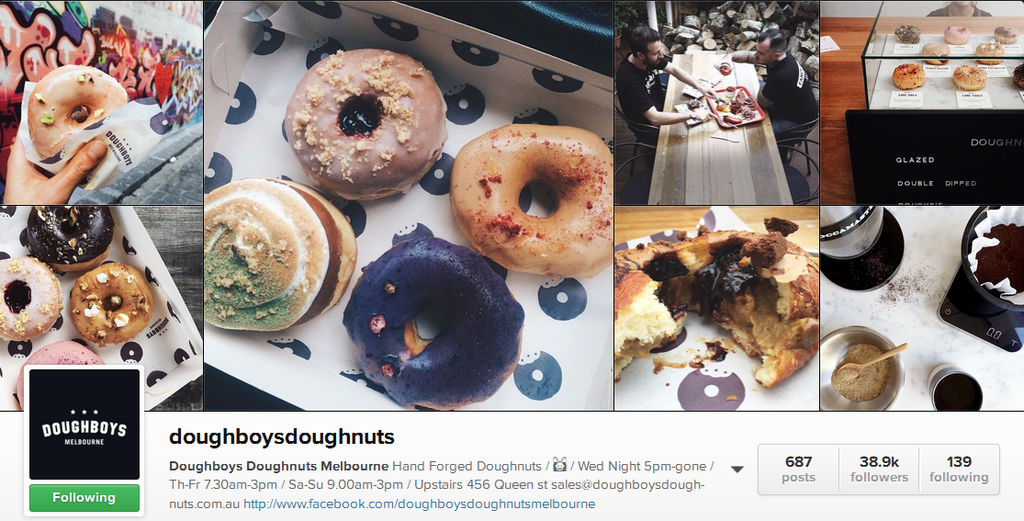 I seem to follow a lot of Australian Instagram accounts despite never visiting before. When I eventually get to Australian I'll be making sure to stop by Melbourne. I don't think I have ever seen more exquisite doughnuts than these ones!!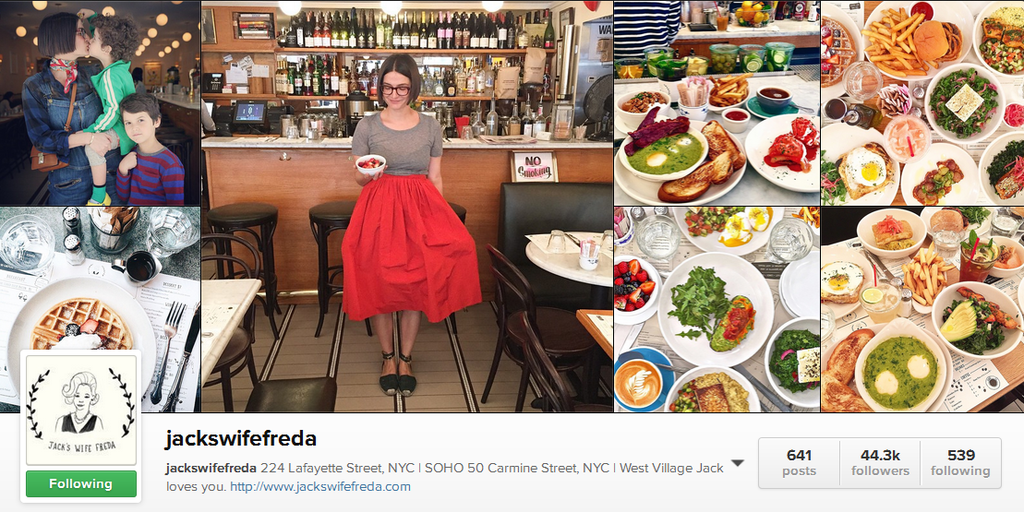 This is a New York restaurant serving up some seriously gorgeous food! The owners are quirky and charming and love interesting cocktails and colourful foods. I always feel inspired when I see one of their beautiful instagram pictures!
Another foodie delight in Melbourne! I've got to get there guys! They make the most beautiful designer chocolates which are hand painted and resemble individual pieces of art.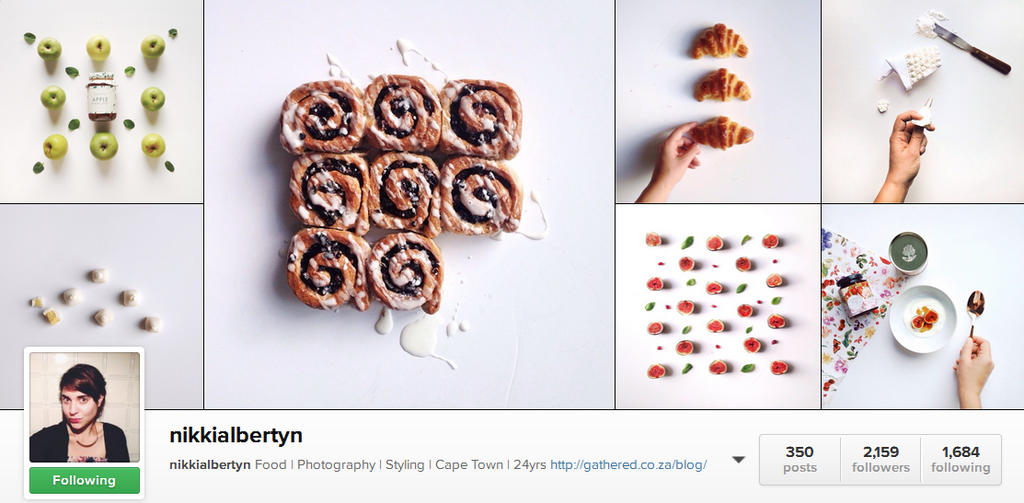 There is sadly no restaurant to visit but her incredible food styling and photography always brightens up my day!
If you'd like to follow any of the accounts I've shared with you just click on their name with the blue hyperlink and that will take you directly to their Instagram account.
If you'd like to follow me you can find me here!
Happy scrolling babies!