Graffiti started in South Africa with simple letters written across the walls shouting 'Free Mandela'. Our graffiti culture has evolved and shaped into something both the same and something different. Graffiti now includes street art and their statements range from political to non-political. And the political statements are new and varied too.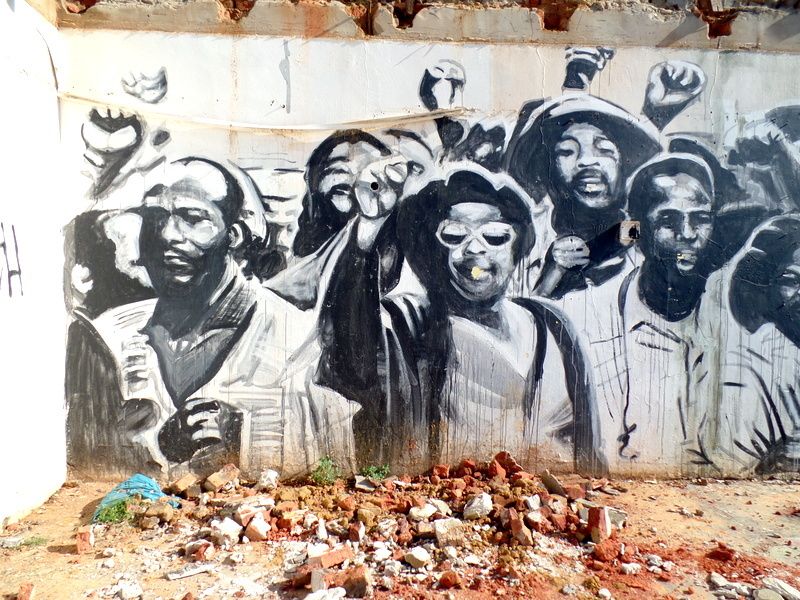 Freddy Sam is a South African street artist who created this beautiful Freedom Day piece to commemorate 20 years of Democracy in South Africa. He believes that 'removing the greyness from the soul of the city is the job of musicians, artists and poets'. I think that's really beautiful and so is his work.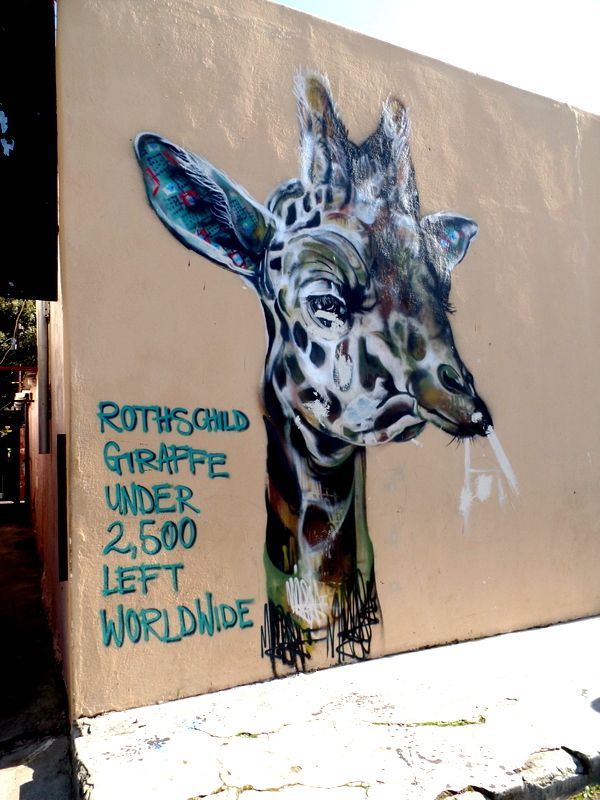 Hot political topics in Woodstock include animal conservation.This giraffe is a Louis Masai Michel mural bringing awareness to the declining giraffe population. I have seen Rothchild giraffes before and they are unbelievable beautiful.
The bees below are part of Mike Makatron's Save the Bees Project and you can find them all over Woodstock!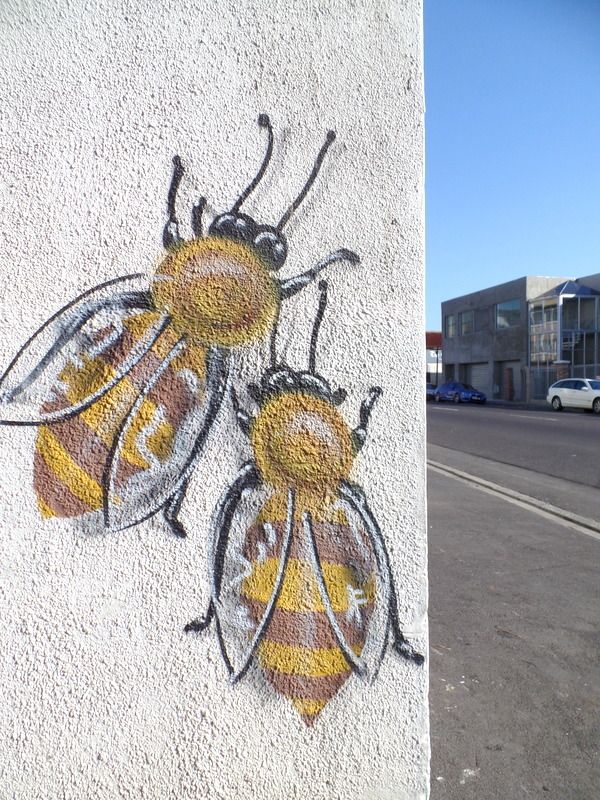 The fox is a DALeast creation. He always paints these beautiful scribbled animals and chooses them based on the animals that used to live in the area before urbanisation.
Nard Star is one of my favourite graffiti artists and I am always delighted to find pieces of her work. This wonderful strelitzia is one of her most beautiful pieces and I slow down every time I drive passed it.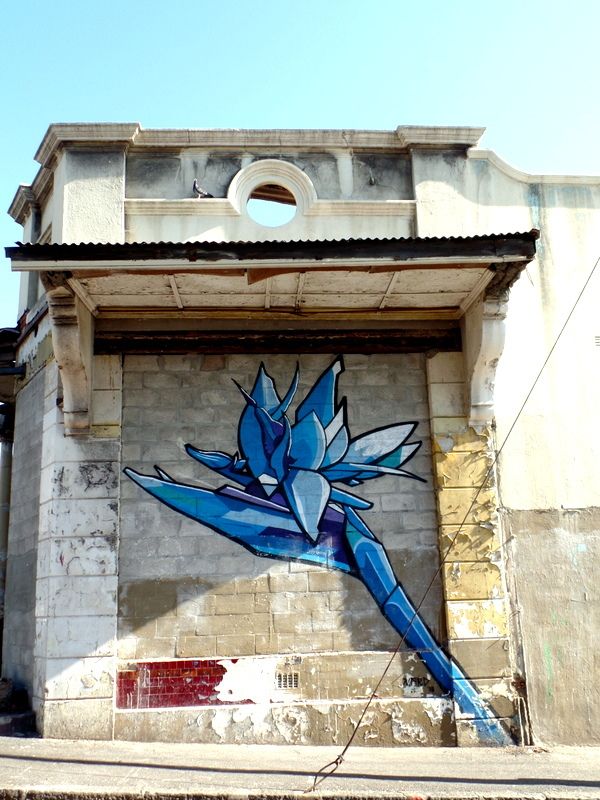 I've learnt bits and pieces and picked up some of the stories along the way. These pictures below are some of the lovely pieces that have caught my eye along the way. All the pictures of street art in this post can be found walking around Woodstock. If anyone knows any of the artists below and what they're about I'd love to know!