I have been wanting to have breakfast at Baked for much too long! Baked can be found in Bakoven and considering Bakoven means bread oven it kinda makes sense they make kick ass bread.Their claim to fame is that the use non GM flourand 45 year old leavens (this is what makes the bread rise). We got to try their bread with breakfast and it really is some top notch bread! Baked is famous for their amazing almond croissants which we missed this time – apparently they're a hot commodity on Sundays!
So are tables and coffee for that fact. The tables I can live with. We got there on the later side of breakfast and Baked was jam packed! We were told we could wait five minutes for a table but then tables were leaving and we still weren't getting seating. Luckily we finally got a table! We quickly ordered breakfast and drinks- only to have the drinks arrive after the breakfast! I'm normally not stressed about service but the team at Baked are unbelievably disorganised that it kind of dampens your experience. Maybe it was a mad Sunday or maybe service is always as chaotic – I'll have to go back to find out.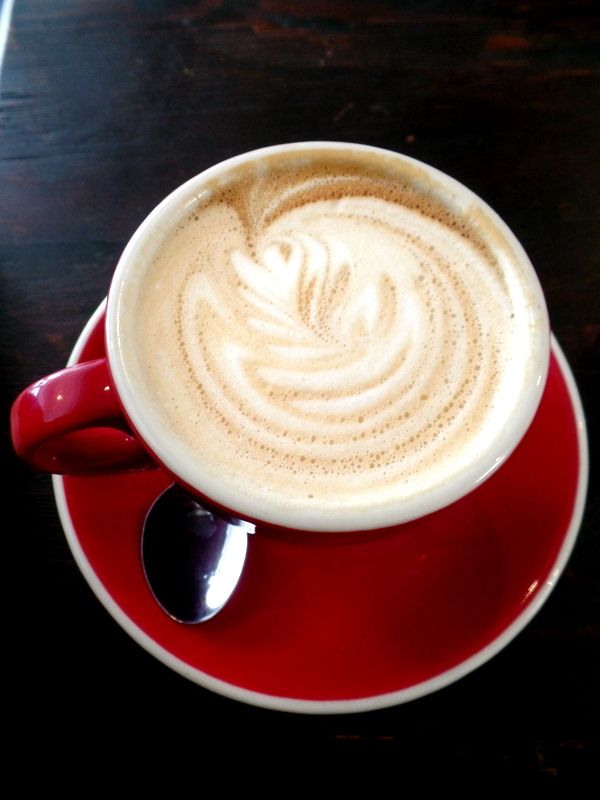 I will have you know that when the drinks did arrive they were delicious! George loved their Origin Coffee and I was really happy with my hot chocolate.
This is the Baked Benedict for R70. This involves two poached eggs, basil hollandaise and Richard Bosman's bresola. This was George's favourite of the breakfast. The eggs were poached to soft poached egg perfection and I didn't even have to ask – which is amazing! The light Italian style bread which was toasted on the crunchy side with rich delicious basil hollandaise and warm soft egg yolk was fabulous. The bresola was really well done but a little salty for me with the basil hollandaise however like I said – George's favourite!
This was MY favourite! The Brioche french toast for R68! This delicious monster is two slices of brioche french toast with pear compote, raw honey, candied walnuts and George added extra bacon at R25 at the last minute! Its a yes on the bacon folks! So good! This is a superb breakfast and the sweet breakfast flavours worked well with the salty crispy bacon! The pear compote was great and the contrast of the soft pears and sweet french toast with the crunchy candied walnuts was a serious winner! If this breakfast was fully customisable I would actually swap the bacon for a few slices of gooey mature camembert I think the sharp strong flavour would also pair perfectly with the sweetness of the dish.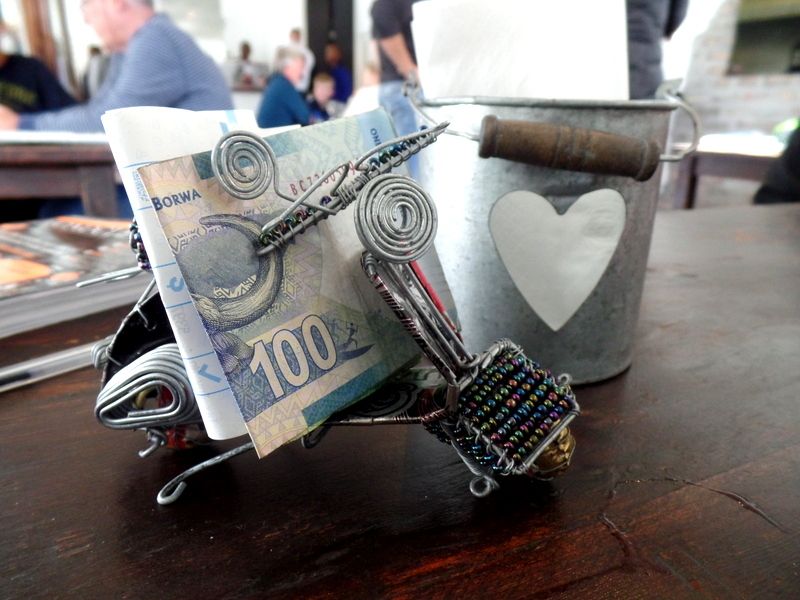 We really did have a great breakfast but the poor service kind of hurt the breakfast vibe in the beginning. Make sure to give Baked Bistro a try and definitely order that brioche french toast!!
I'll be back for an almond croissant at the very least!!
DETAILS:
Location: 38 Victoria Road, Bakoven, Camps Bay
Opening times: Tuesday to Sunday 7.30 am – 4 pm
Contact details: 021 437 0297