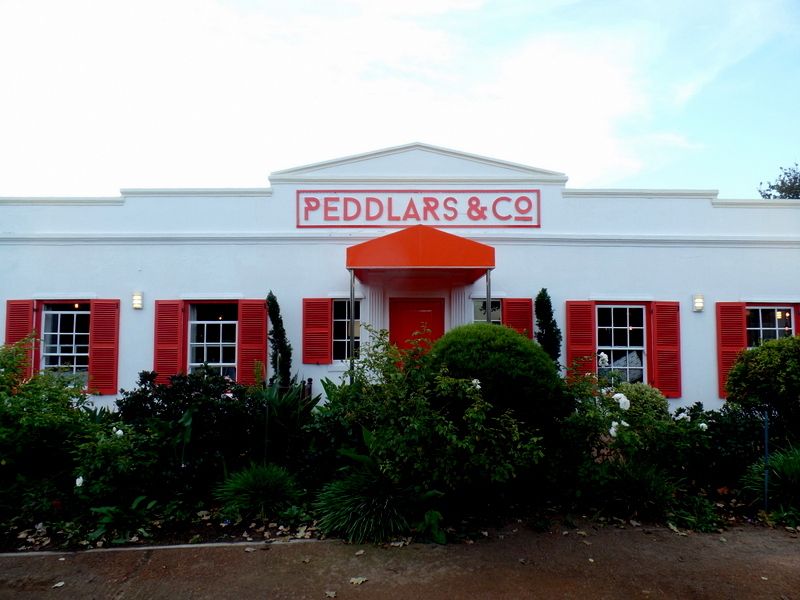 The Peddlars and Co family just keeps growing! Since Brad Ball has got involved with Peddlars they've been cooking up some serious magic both in the kitchen and out! Their newest baby comes in the form of ultra cool, hip, trendy and delicious newbie Graciales! When we dined at Volaré recently we heard whispers of the then unnamed Graciales. And I'm so excited to share that the newbie has arrived to join the already prestigious gang!
Graciales is about casual, its about cool and it's about a whole load of really good food. Really good food! But before I switch into food mode I'm going to talk about the decor a little! This is mainly because I have been obsessed with home ware lately and this is my blog so I get to go off on a tangent.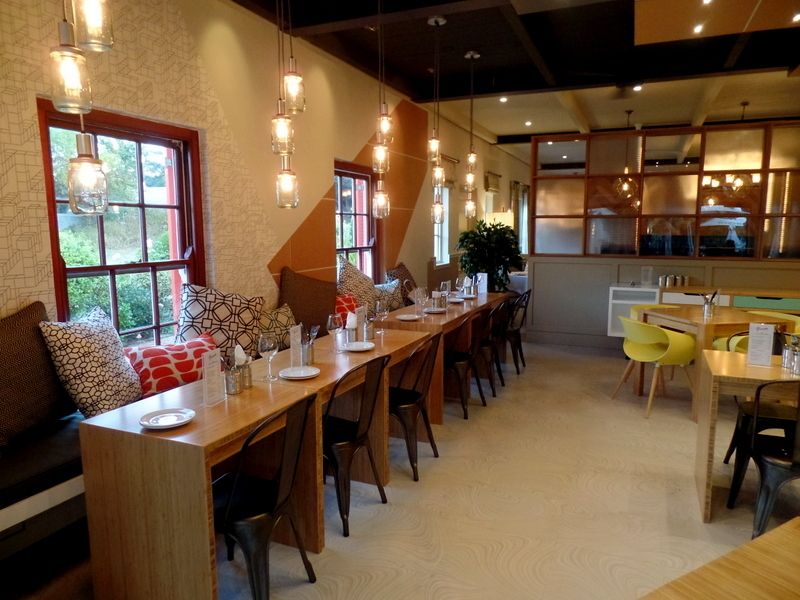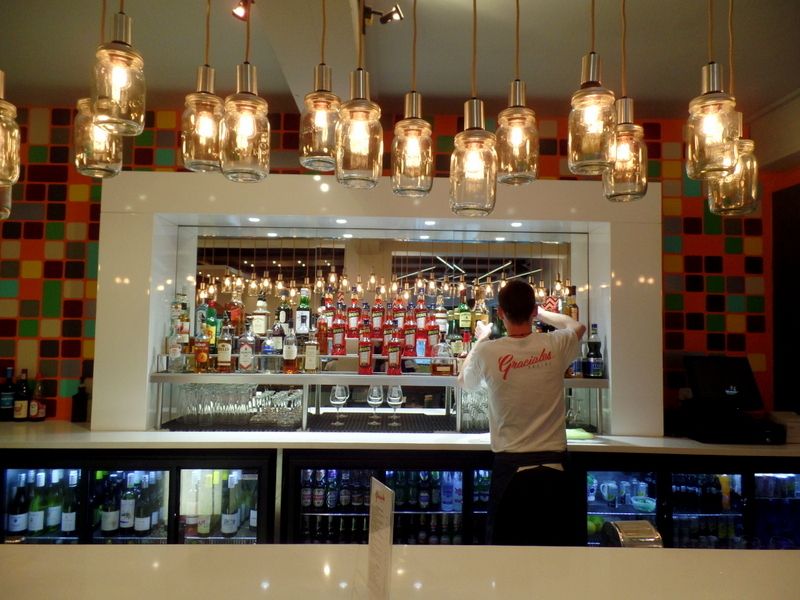 I love the layout – I love the space and the open plan spillover onto the balcony. I'm very in love with the gorgeous bar incorporating lots of glass and light. I'm obsessed with the light features – obsessed! And now these yellow chairs – I mentioned to Brad that I could probably fit two in the back of my car, but how quickly I can run with stolen chairs is going to be my downfall. Literally – I will probably fall down. Death by amazing yellow chair.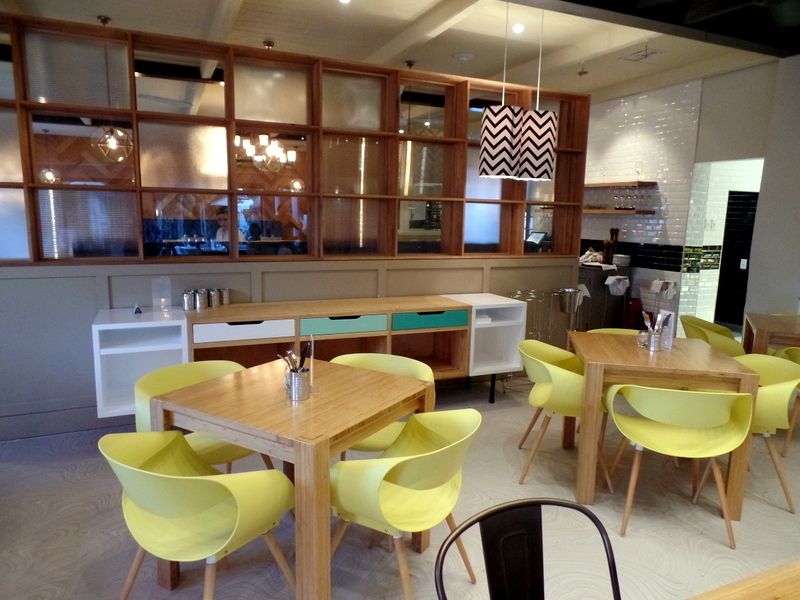 Our evening did not start with the yellow chairs but outside on the balcony soaking in that last bit of that 'its-not-quite-winter-yet' sunshine. George started with craft beer and worked his way through most of the list. He was very impressed the whole way through.
I started with the cocktail menu because cocktails and Fridays make so much damn sense! Negroni was my first cocktail featuring Inveroche Gin Verdant, Martini Rosso and Campari. Campari is a wonderful combination of bitter and sweet and delicious, but be warned this cocktail is very strong and should be enjoyed slowly over ice.
If you're looking for that Campari flavour in a more quick drinking style cocktail opt for the Aperol Spritz which also has that gorgeous bitter sweet flavour but isn't as strong! The spritz includes Aperol, Pongracz, fresh orange and soda. I'm serious – Fridays, cocktails and Graciales – you can't go wrong!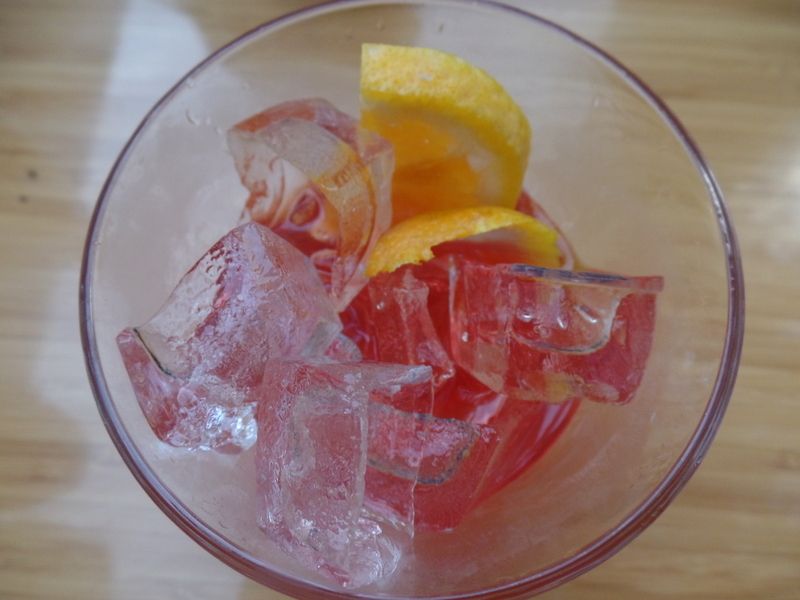 For dinner we switched over to their wine list. I had about three different glasses going at any given time during dinner but that's just how they roll at Graciales! I loved the Steenberg Brut Chardonnay in these gorgeous old school Champagne glasses. The Cape Point Vineyards Chardonnay was the white wine happily passed round the table. And on the red wine front we enjoyed the unbelievably delicious Beau Constantia Aidan red blend. Graciales' wine list has a special focus on some of the best wines coming out of the Constantia valley both because they are brilliant wines and the area is worthy of our support.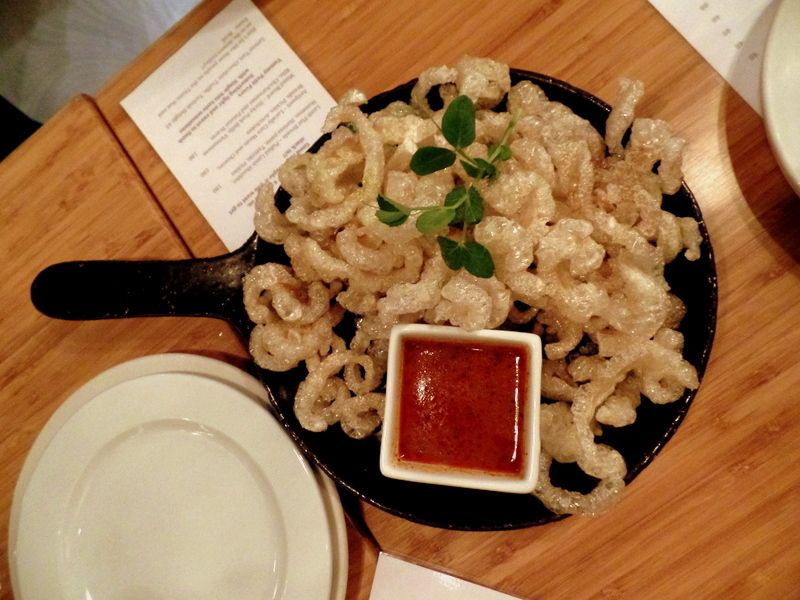 These are Chicharonnes and hot sauce from the small plates to share listing. These are essentially fried pork rinds which is the crackling on the pork we're all obsessed with. You would think these curly wurlies would work well with a cold glass of beer but I will have you know they were a delightful accompaniment to my Steenberg MCC. The cold ever so slightly sweet bubbles with the crunchy savoury oily pork puffs and spicy sauce was a serious trailer trash meets royalty pairing that really kind of rocks your world. These were delicious and we wolfed down this giant plate quicker than I'm prepared to admit to.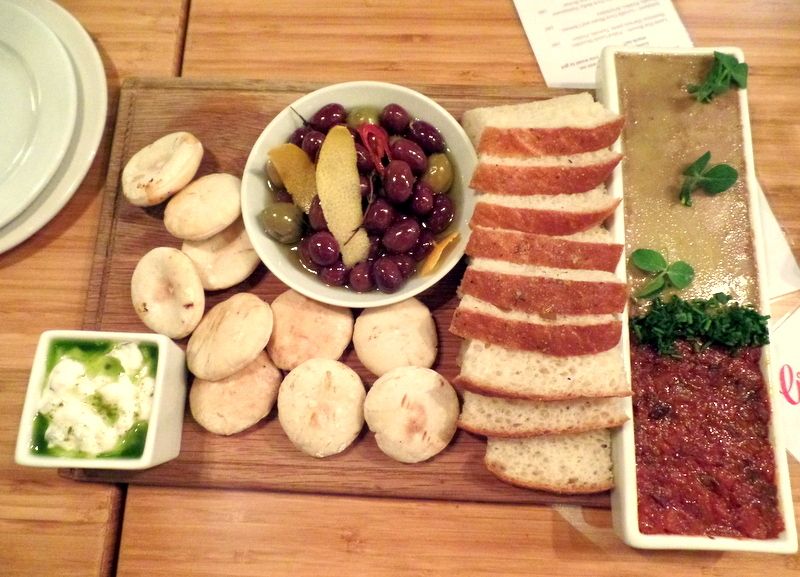 This is a bread smorgasbord done in style! We got a selection of dishes from the small plates to share listing all collected on this board. I'm a big olive fan and adored these firm olives with a slight orange citrus flavour due to the marinade. I ate them lavishly dipped in tzatziki on fresh bread! Goodness I really love bread! I also loved the combination of the warm mini pitas stuffed with tzatziki and red lentil dhal.
The tzatziki is really amazing and probably some of the best tzatziki I have ever had! I think it was so good because the cucumber to yoghurt ratio was spot on (more yoghurt than cucumber) which made it extra creamy and delicious. I would also put R100 on the fact that Brad Ball is using full cream if not double cream to make this amazing tzatziki.
We also loved the rich and creamy chicken liver pate spread on the fresh slices of bread. This platter was really everything and more and perfect for a group of four to share.
You've just caught a glimpse of the Graciales' Vietnamese ribs. You need to find them in real life and eat all of them! I have a feeling this might be the dish that Graciales' becomes famous for, but be careful because as soon as that happens they'll change the menu! Get to Graciales and eat these ribs. You have been warned! The ribs are amazing! They are so tender that the meat simply pulls of the bones! And getting sticky fingers is highly encouraged. The ribs are slightly sweet because of their marinade but have a wonderful umami undertone from the sesame seeds. Just wow!
These guys are the sticky pork bellies! And tell me about sticky! The pork was incredibly moist and tender topped with a sweet sticky crunch top. They're very rich and very filling but they are definitely pork belly perfection!
We also tried the grilled calamari with chimichurri. I think the calamari had thirty seconds too long in the pan and found the chimichurri to be a little overpowering. I did love the inclusion of the tomato for freshness and the rich mayo for a more decadent dish. However, George actually lists the calamari as one of his favourite dishes! So what do I know?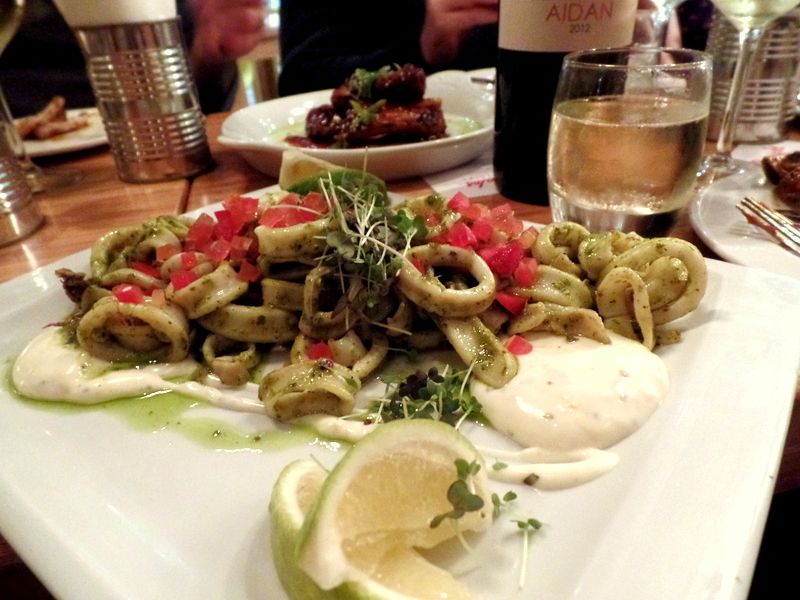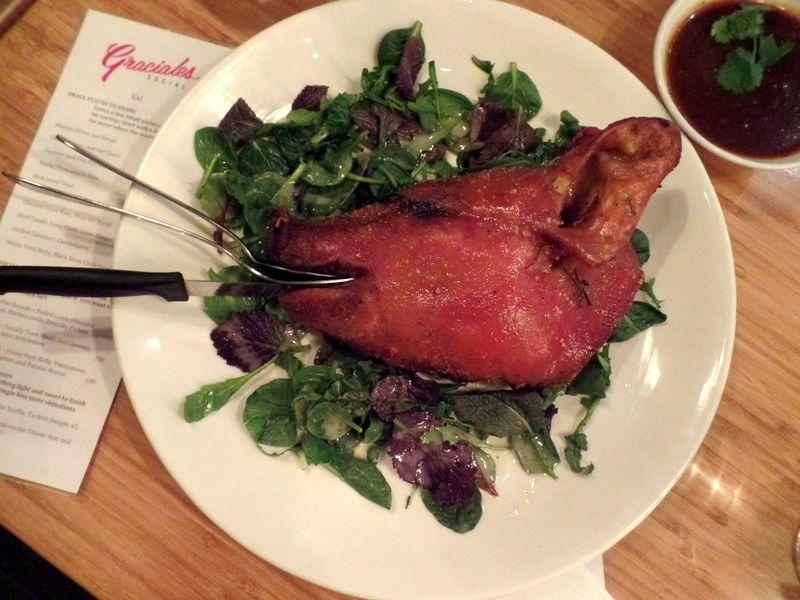 And then this happened! This is not on the menu – this is just Brad Ball showing off. The King of Pork simply couldn't help himself! Goodness this was a sight to behold when it arrived at our table! But I loved it! Brad is well known for always trying something new and pushing the envelope – and this was definitely a first for me. When he popped his head out the kitchen to gauge our reactions he showed us how it was done and carved out the pork cheek for us to try. It was seriously delicious – crispy skin, a fatty later and then tender juicy pork cheek. This is a dish I won't forget quickly! Now next time I want to see a suckling pig avec apple and all!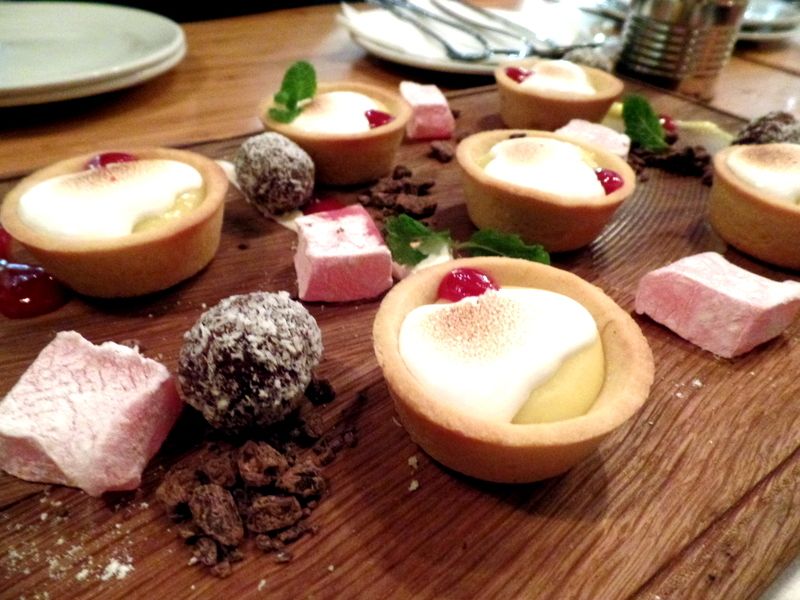 And then sadly our wonderful dinner drew to a close! At Graciales you don't choose a dessert you have all of them! Yes! I like their style! Dessert is a shared board of lemon tart, chocolate truffles and turkish delight.
I have not had better Turkish delight outside of Turkey. In fact, this was better than a lot of the Turkish delight I had in Turkey. The lemon tarts are amazing and appear to be made of lemon, cream and air because of how light and fluffy they are in their little buttery pastry cases. I loved the rich chocolate with its blanket of coconut. These simple, comfortable and recognisable flavours were the perfect end to a very exciting meal.
We had an outstanding dinner at Graciales and look forward to another visit very soon! There are still a few dishes on the menu I would love to try including the beef tataki, lamb flat breads and the antipasti board. I will devouring them on my next visit with a few more of their gorgeous cocktails!
DETAILS:
Opening times: Monday til Thursday 3pm til 11pm. Friday til Sunday 12pm til 11pm.
Location: 13 Spaanschemat River Road, Constantia
Contact details: 021 794 7747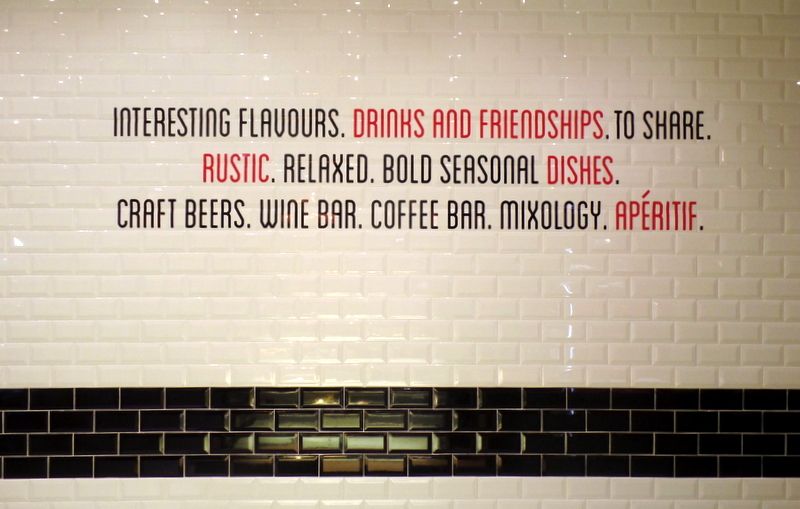 Disclaimer: We dined at Graciales as guests, however all photos and opinions are my own.