I had the pleasure of dining at Arugula Bistro & Bread quite awhile ago but I would hate to not post this simply because I was too slow. Arugula Bistro & Bread seriously knocked my socks off with their amazing food and great vibe. Every month they host a Food and Wine Pairing where a wine farm joins them and they do some serious cooking. Luckily I'm a little food nerd and took great notes on everything!
I had the pleasure of joining them for the Hillcrest Estate wine pairing which was their 12th food and wine pairing to date. The menu is once off and inspired by the wine. This post is to give you a little taste of some of the magic coming out of Arugula Bistro & Bread's kitchen. I definitely need to make it back soon to try out their a la carte menu if our dinner was anything to go by!
We arrived and were seated at a table for two overlooking the kitchen. This is a serious kitchen set up and more like a working theater than a kitchen. Everything is on display and it is a delight to be given a sneak preview of each dish before it arrives. Rows and rows of dishes are lined up for finishing touches and final inspections before they hit the tables.
We started with a homemade sourdough roll with olive oil and balsamic vinegar. They bake their own bread on the premises and it's available for the public to purchase. It was amazing – I could have eaten loaves of this good stuff!
Our first course was a homemade mozzarella sandwiched between grilled aubergine with rocket, mint and chilli pesto, garlic croutons, red pepper coulis and toasted almonds. The mozzarella was incredibly creamy and paired with a very meaty aubergine. I loved how the tomato brought in a beautiful acidity and freshness to the dish. And the croutons added an exciting texture. This fresh dish was paired with Hillcrest's Sauvignon Blanc which is a fruity soft sauvignon blanc. It had a slightly sweet litchi and white plum palate with a mineral finish.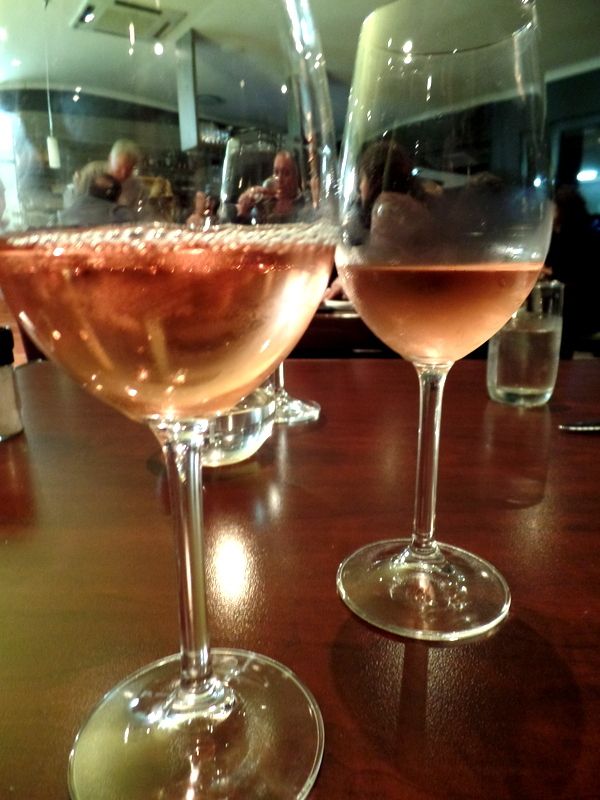 For the second course we switched over to a really delicious Cabernet Sauvignon Rosé which had fruity flavours of raspberry jam and honey but with a savoury almost herbaceous undertone. The rosé was paired with Miso glazed salmon served with smoked sweet potato puree and roasted Rosa tomato. This is probably the best salmon dish I have ever had. The salmon was so tender and soft and the perfect amount of slightly undercooked. That mash and that salmon. I could eat every day! Every day!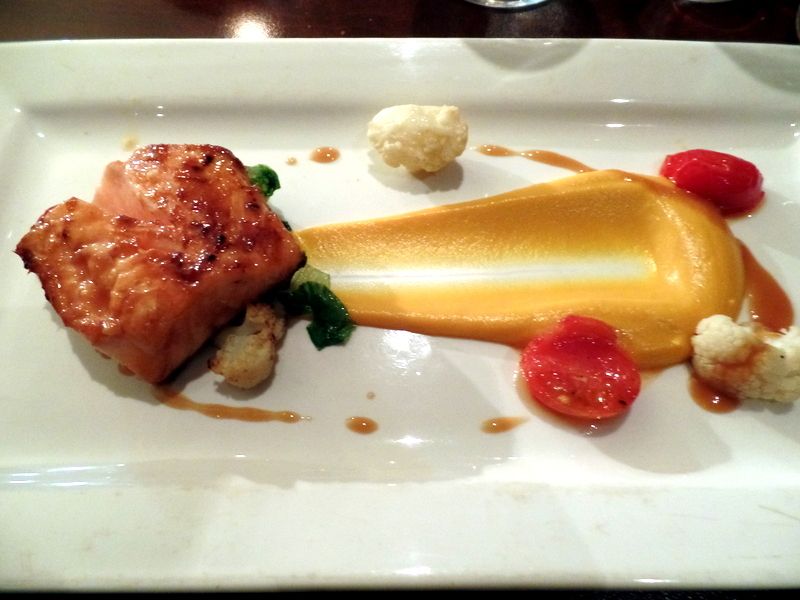 Our next course was a little pork belly with braised cabbage, pea and truffle sauce and crispy crackling! This dish was a piggy sensation! I loved the smokey slightly sweet pork with the fresh pea and truffle sauce. This was served with Hillcrest's Quarry which is a gorgeous Merlot.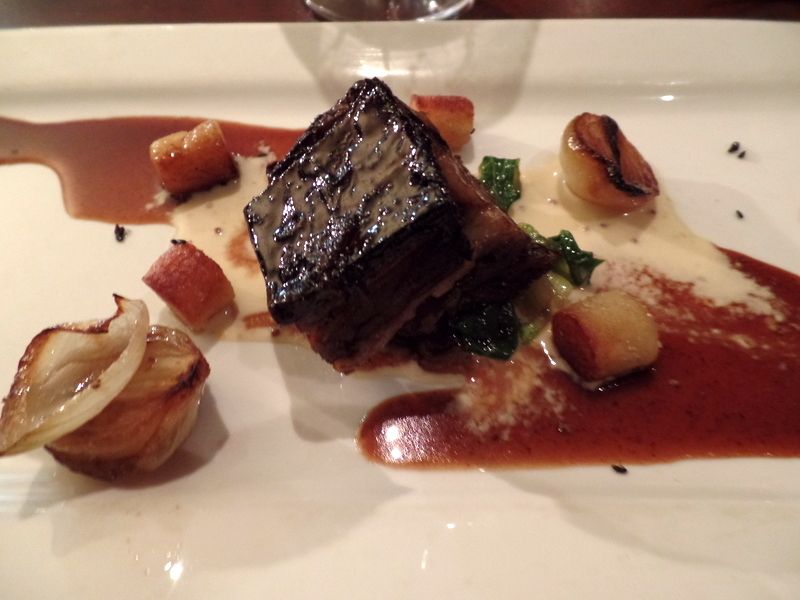 Our fourth and penultimate course was sesame marinated shortrib paired with the 2010 Hornfels which is a Bordeaux style blend. We had eaten a fair amount of food and this point but luckily we squeezed in some space for this tender soft shortrib. The Hornfels is a seriously grown up bottle of wine which was wonderfully smooth and the perfect pairing to a slow cooked shortrib. This was winter dining perfection!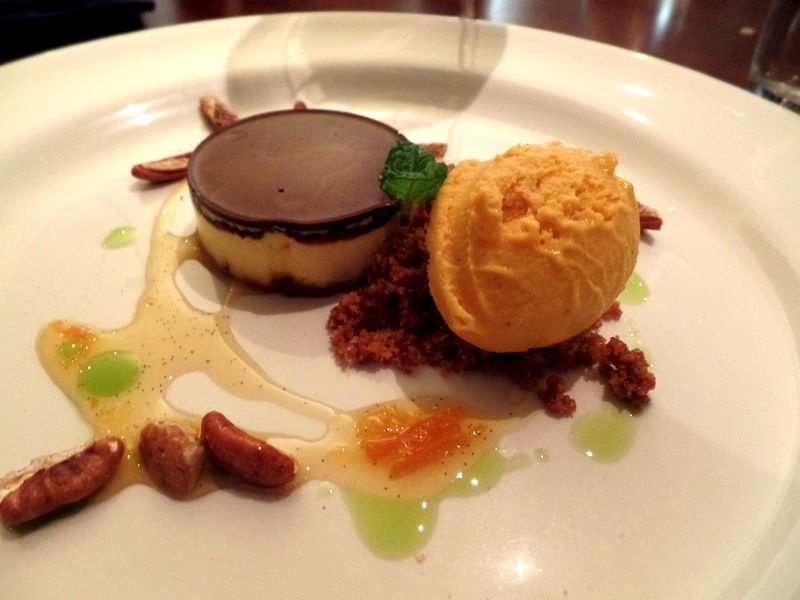 The dessert was a vanilla baked cheesecake with ginger crumble, orange marmalade and spiced butternut ice cream. I'm a fridge cheesecake kind of girl but I could make an exception for this fabulous little gem because it was so delicate and light! Dessert was served with a glass of the Robbenzicht which is a Merlot, Cabernet Sauvignon and Cabernet Franc blend.
So for R350, we had a five course meal paired with wine which was presented by the wine maker. It was great value for money and a fabulous affair! It is worth noting that they say five course with a glass of wine for each course – but if you're wine glass is looking a little empty one of the friendly waiters are very quick to top it up!
Make sure to give Arugula Bistro & Bread a visit and join one of their amazing food and wine pairing evenings soon!
DETAILS:
Location: Welgemoed Forum, Cnr Jip De Jager & Kommisariss St,, Welgemoed, Bellville
Contact details: 021 913 6906 and find them on facebook here!
Opening times: Monday to Friday 7:30am til 10pm and Saturday to Sunday 8am til 2pm.