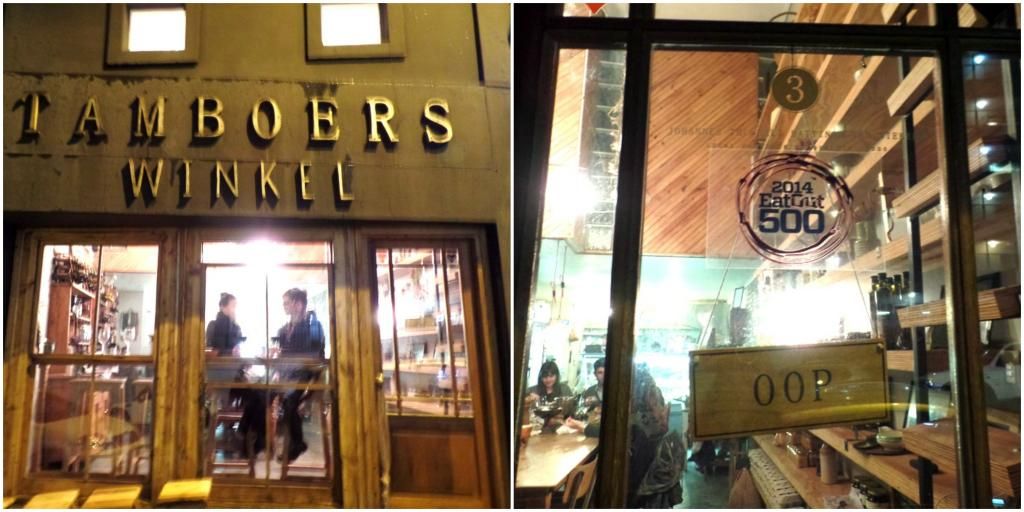 I've been working through my foodie bucket list lately!! First with Superette, then Beijing Opera, then Hallelujah and now Tamboerswinkel! I have wanted to attend both their Wednesday night wine tastings and their Thursday burger nights for a long time – and I ticked both of the list in the same week! They must have thought I was such a stalker (#awkward). But it was so worth it! No one will be able to replace my first burger love in the form of the Flying Boar burgers (please come back) but Tamboerswinkel is a seriously close contender.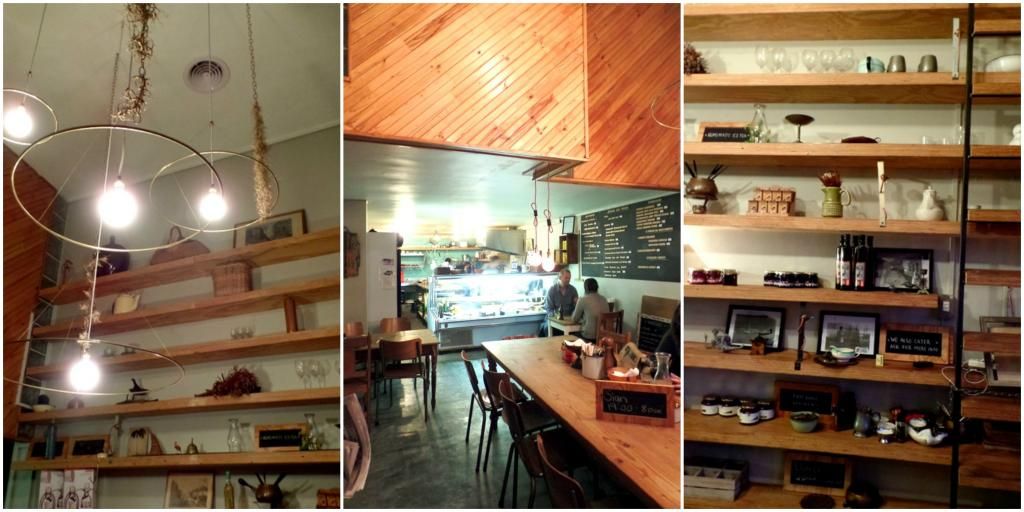 On Thursdays Tamboerswinkel includes a burger menu of 6 fantastic flavour-combination burgers. The traditional pairings like bacon and blue cheese and mature cheddar with onion marmalade. The amazing options made narrowing it down to just one really tricky! The burger patties are hand pressed in the morning and then served fresh in the evening.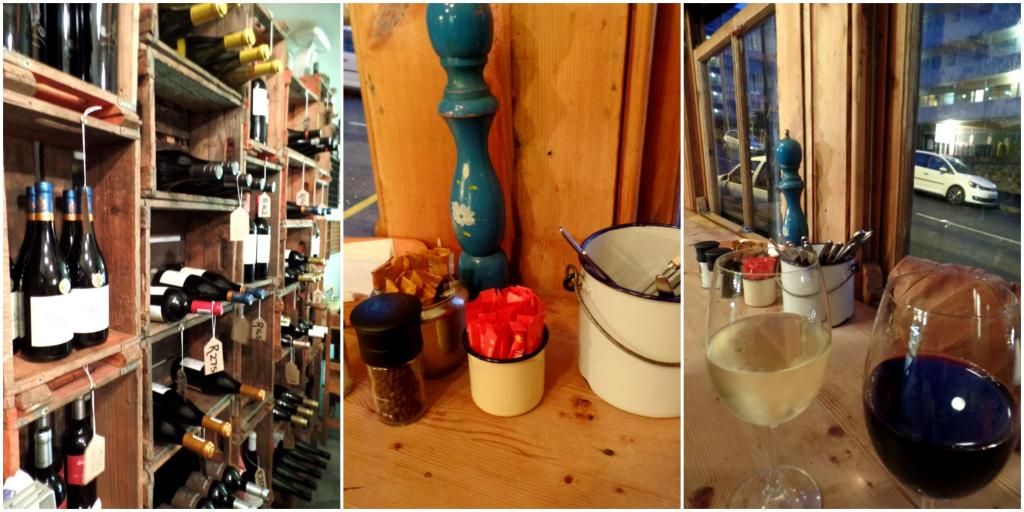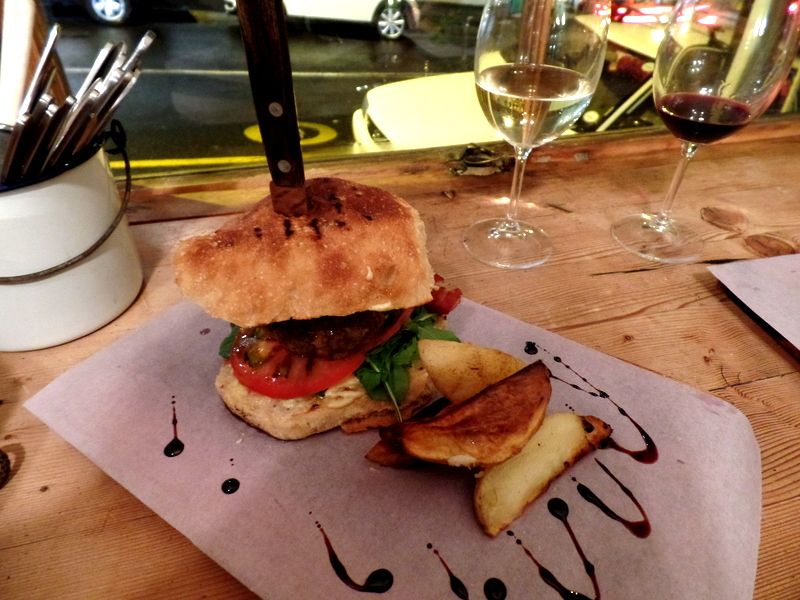 All burgers come with big tomato slices, fresh lettuce and a creamy mayo kind of sauce served on crunchy warm Italian rolls. The burgers are served with thick cut potato wedges with balsamic glaze which is such a delicious combo! These are definitely knife and fork kind of burgers as it would be a serious mess to attempt to eat them with your hands. The burger patties are not shaped like a conventional burger – its almost as if they have been rolled into a ball and only slightly compressed flat. This is great because the burger is cooked perfectly to medium to medium rare.
My dinner partner ordered the bacon and pesto mayo for R70. She loved the combination and was very happy. The pesto mayo was really delicious and would actually be fantastic with the potato wedges too.
I ordered the brie and pear preserve burger for R70 and it was the business! The sweet pears with the umami savoury brie was a fantastic combo. So we're taking an already great basic burger and adding amazing toppings – I was so happy. Life is all about the toppings! I have since been back and ordered the mature cheddar and onion marmalade burger which was very good – but the brie and pear preserve is still the winner hands down!
If you're looking for a great burger – these guys would be my recommendation!
One thing to note. I don't think service is a thing there. Like there is no service. I'm not sure if that's because service is kak or that is their policy? But every order we placed we had to get up from our chairs and walk through to the back counter in front of the kitchen to place these orders. I don't really like that – I'm lazy – and I don't really want to roll my burger belly over to the counter to order dessert.
Luckily I did decide to get off my arse and order dessert. Its a chocolate brownie kind of thing and apparently is gluten or wheat or something to that effect free. Don't even get me started on things being gluten free… Moving along swiftly!
Whatever it was free of we didn't notice because it was damn delicious and being served warm it was extra gooey and delicious! This chocolate something was the perfect end to a delicious dinner!
I will definitely be back for more burger nights soon! And when you visit – just trust me and order that brie and pear preserve burger! You will have no regrets!
http://i1296.photobucket.com/albums/ag11/toomuchloveliness/SAM_0244_zps0d2108b5.jpg
DETAILS:
Opening times: Monday to Tuesday 8am til 6pm, Wednesday to Friday 8am til 11pm and Saturday to Sunday 8am til 4pm.
Location: 3 De Lorentz Street, Gardens
Contact details:021 424 0521