Sometimes the most wonderful and amazing things will happen in Cape Town and you will never know about it. If I didn't know someone, who knew someone who knew one of the people behind this I would NEVER have heard about the Sussex Open Studios. Luckily I did and I get the opportunity to enlighten you all! We're all winning today!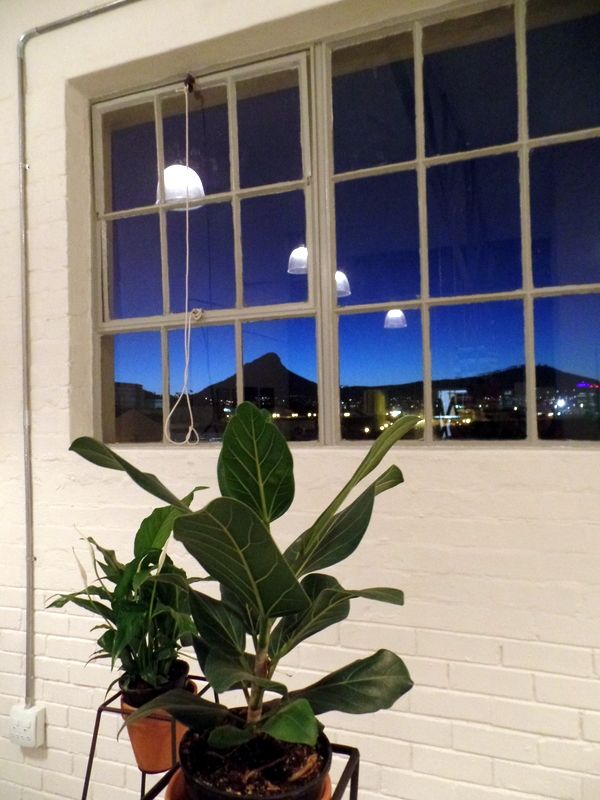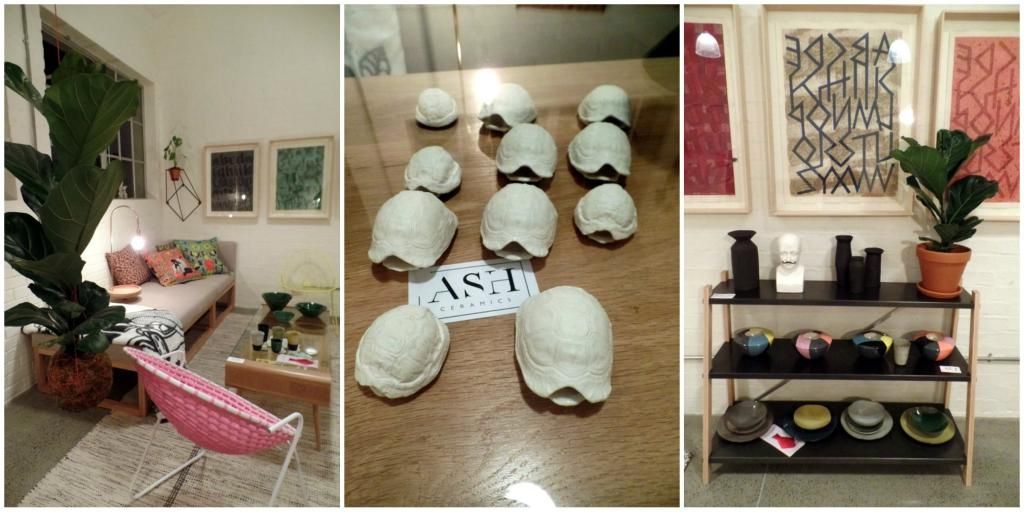 Sussex Open Studios is a kind of pop up art studio, property show case and informal restaurant all tied up with a smile. Sussex Open Studios is a floor of double volume single room apartments for sale and before their future owners move in the space is being used to showcase local artists. The apartments are so beautiful with big windows looking out over the city and to Signal Hill – and just up the road from the Woodstock Exchange I could see myself moving in just to get a little closer to Superette!
So I'm in it for the art. Every time I visit an art gallery I wish desperately that I was very rich right now. Sadly I'm not very rich right now – but looking at beautiful things does wonders for your soul.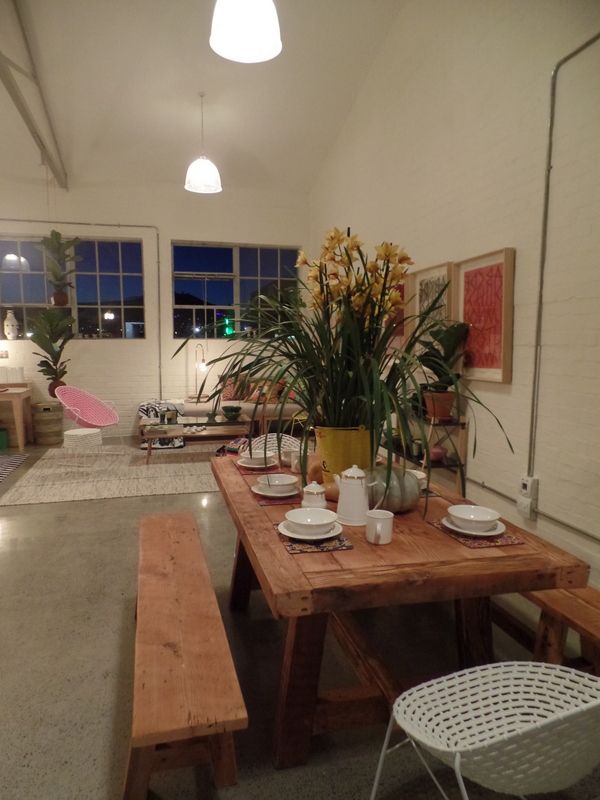 Look at all this gorgeous space! The table on the right is from the apartment that was set up as a mock – I wish I could pluck it up and put it directly in my home! The thought and detail gone into the exhibition space is incredible! I also love these quirky little plant stands which would be perfect as dividers in such a large apartment space.

New local talent finds have to be the gorgeous Thalia Strates bags! I like her already just because her name is so close to mine! 😉 I'm in love with her grey suede backpack! And I wouldn't say no to any of her gorgeous leather bucket bags either! I'll have to look out for her in future and definitely add her to my Christmas list!
Another love are these shorts!! The boyfriend now owns three pairs – and he's itching for summer to wear them! He's probably not itching to be honest – but he does like them and I'm excited to see them make an appearance this summer!

As if I wasn't spending enough imaginary money I decided to blow the mental budget on these gorgeous Matter of Fakt pendants! They're also joining Thalia's bags on my christmas list! The Matter of Fakt jewellery pieces are wonderfully simply but so striking at the same time.
This little cut out picture was another delight to find! I can't believe the detail and all the 3D layering! Wonderfully! The Sussex Open Studios has a treat hiding round every corner!

AND THEN IT WAS TACO TIME!!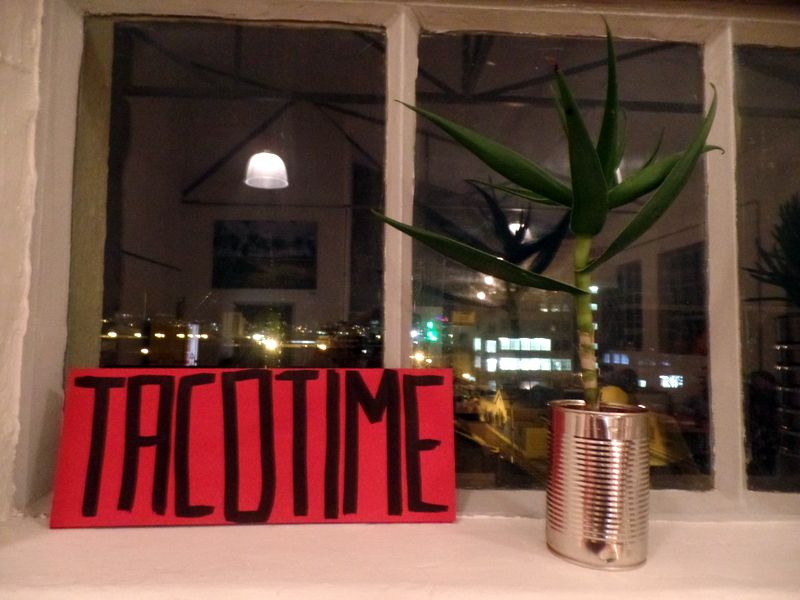 The Sussex Open Studio boasts a little make shift restaurant of chairs and tables made of crates. Salud Taqueria is on hand serving up lovely tacos and other Mexican food! If you're interested in joining them for dinner you will need to book.
When we were there there wasn't a single chair free all night.
Call them on 082 922 9685 or email on saludtaqueria@gmail.com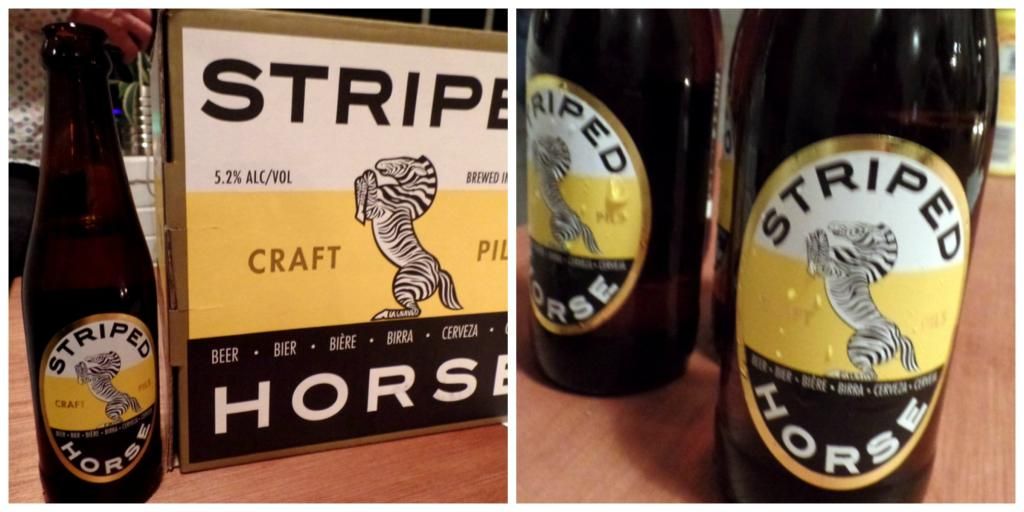 This wasn't part of Sussex Open Studios but it was part of my adventure. The gentleman behind Striped Horse beer joined us for dinner. We were the lucky group to be the very first tasters of his Striped Horse Craft Pills. I'm looking forward to drinking more of this beer this summer – very light and easy drinking! Its the perfect beer to reach for while lounging by the pool.
The restaurant comes with a bar which is fairly well stocked. I had a fabulous double gin and tonic – or two… And there was lovely wine, beers and the usual culprits.
And then the food started! We ordered the entire starter menu because that's how we roll! What we have here is the Nachos with guacamole for R35, crispy brussels with chipolte mayo for R35, Fried chorizo for R40 and Mexican sweetcorn wheels for R40.
The Nachos were delicious and cripsy and the guacamole was too good! The chorizo was another favourite and served freshly fried. The brussel sprouts were still sadly brussel sprouts even when doused in chipolte mayo. And the corn wheels were just rounds of sweet corn which were sadly a little dried out.
http://i1296.photobucket.com/albums/ag11/toomuchloveliness/tacos_zps87b65788.jpg
The tacos are really the star of the show! And wow they are delicious! We tried both the cinnamon glazed pork belly taco with red cabbage, sour cream, pineapple salsa and black beans for R68. And the braised pulled beef brisket taco with black beans, red cabbage, sour cream, salsa verde and feta for R68.
Its a tough call to tell you which one is my favourite… Every time I think one was the winner I remember how delicious the other one is. My advice? Take a friend – order both and have half each!
The pork belly was so cripsy and sweet – it was like the best bacon you'll never have! I loved all the crunchy fennel seeds and what their wonderful earthy flavour did to balance the dish. The pineapple salsa was also the perfect addition.
The braised beef brisket was something else! The brisket was so tender and packed with flavours! I loved all the spices and the slight sweetness. And again my hatred of coriander has been proved wrong! Damn you and Hallelujah for comfusing my taste buds! The salsa verde with the fresh coriander and lots of lime cut through the richness of the brisket – and it was perfect!
My only negative comment – which applies to both of them is that there was too many black beans. The black beans don't have much in the way of texture or flavour so kind of take from all the complexities of the dish. My boyfriend tells me I'm wrong and he loved the beans – so clearly it is just a matter of opinion!

And then it was dessert! As if we could fit in any more food! Our food consumption skills are unparalleled! My favourite thing to eat in Peru was Manjar Blanco which is very similar to dulce de leche – we used to eat it stuffed in churros, on cakes, in the form of alfajores and drizzled on ice cream or in hot chocolate. Yes – I came back a little chubby after three months in Peru!
I was delighted to see Salud Taqueria featured dulce de leche in both their desserts! So obviously we had to have both! The Alfajores for R15 each were delicious and I liked the addition of the coconut round the outside. The vanilla ice cream with dulce de leche for R35 was the winner of the two and seriously delicious!!
Sussex Open Studios is only going to be around until 7 November 2014. Do not let this be one of those most wonderful and amazing things happening in Cape Town and you miss it. I've shared the magic with you – now go get involved!!
DETAILS:
Opening times: Wednesday & Friday 5pm til 11pm and Saturday 9am til 2pm
Location: 25 Sussex Street, Cape Town
Contact details: 082 922 9685 (Salud Taqueria for bookings)