With our fabulous holiday around the corner we thought we'd have a mini practice holiday! You know – to practice checking in at hotels, dealing with turn down services, styling those giant white robes and making the best of those included breakfasts. Holidaying really is so very stressful 😉 !
Our mini holiday was a one night stay at the gorgeous Coopmanhuijs Boutique Hotel in central Stellenbosch! Coopmanhuijs, from 1713, is a National Monument, and in the heart of Stellenbosch in the famous Church Street. The location is so fantastic that one of my favourite breakfast spots, Schoon Companjie, is just round the corner!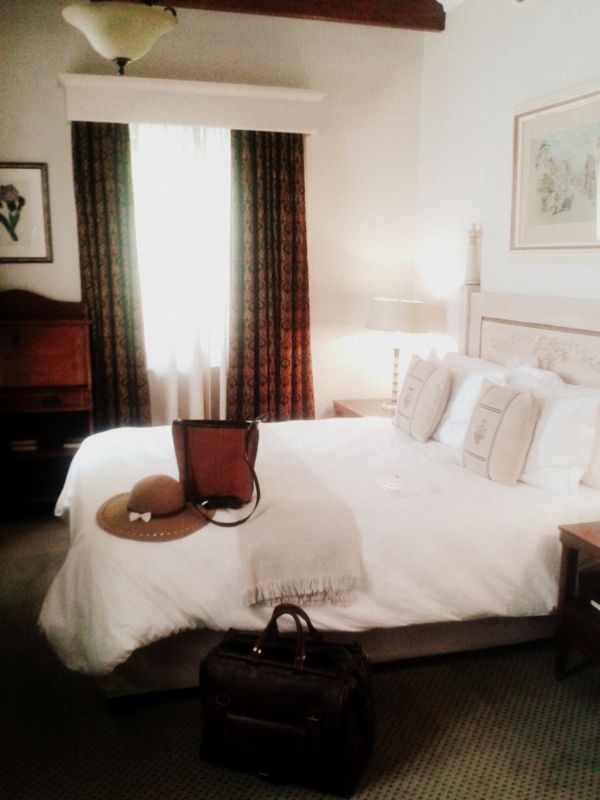 Here was our beautiful room for the night! We stayed in a 'Petite Room' which had a queen size bed with the most incredible bedding! The pillows were so amazing – I need to get some for my bed at home! When I woke up from my afternoon nap (as one does on ones fake holiday) I felt like I had been sleeping on a cloud! One of the highlights of the room funnily enough is the climate control system! It gets really hot in the Stellies summer and even though we were visiting on a gorgeous Spring day the cool air was a relief! It was wonderful to wake up from the nap feeling cool and refreshed not hot, sweaty and bad tempered – and I'm attributing this to the climate control!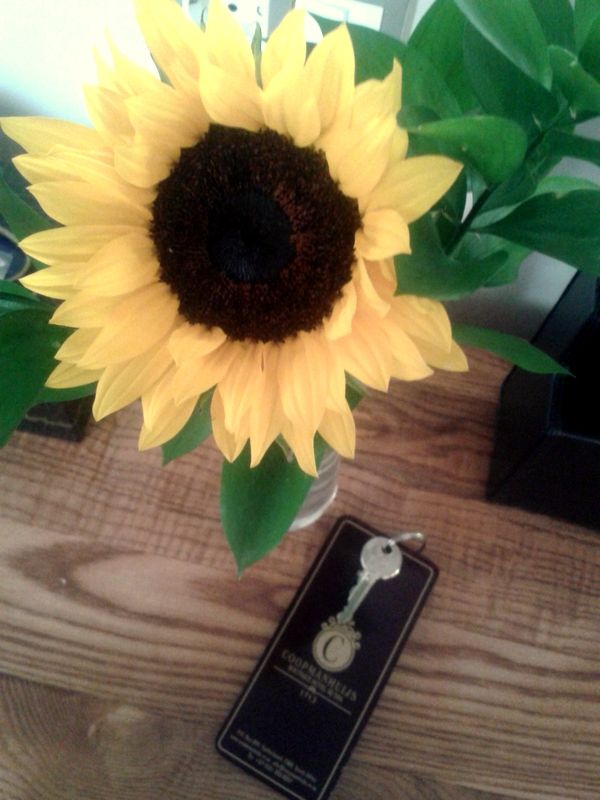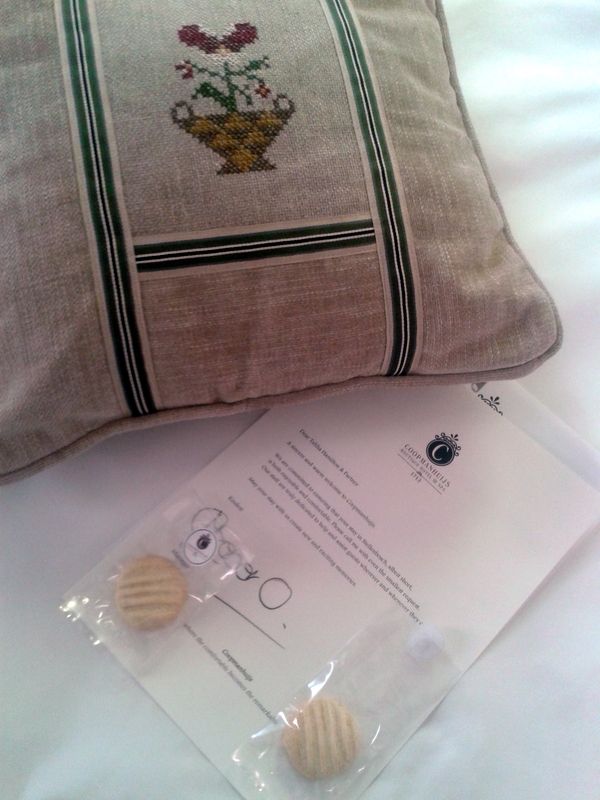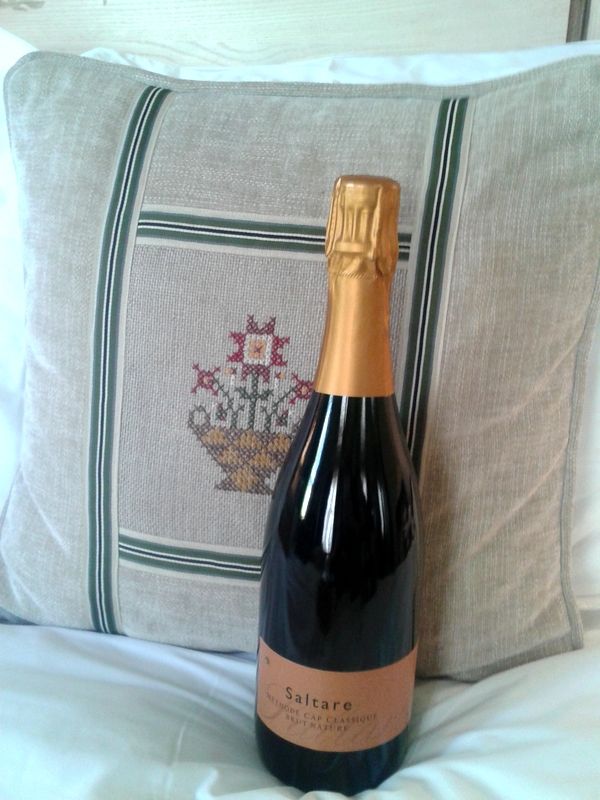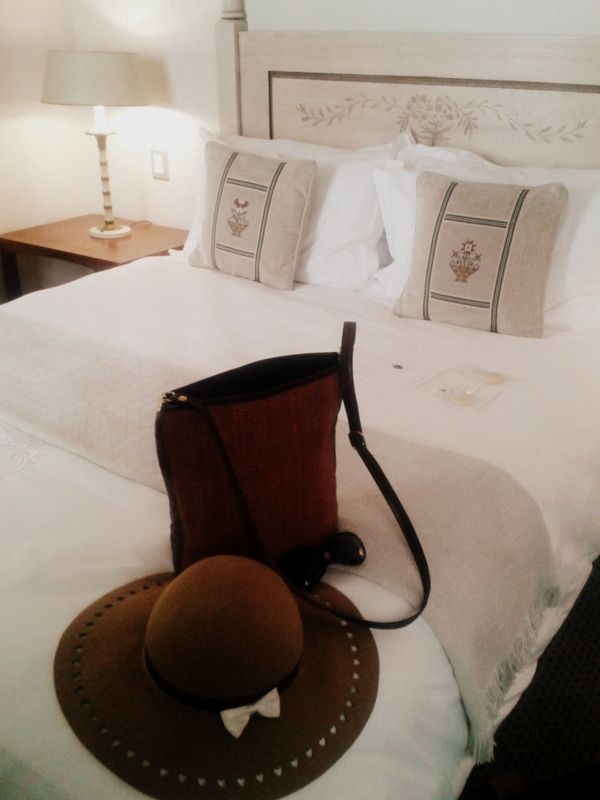 How charming was our little romantic hideout for two?! This was one of the smaller rooms. The room was perfect and had everything we needed but I think for my next booking I'd go for a bigger room! Its always best to splurge when on a fake holiday! And you can trust me – its a lot more affordable to splurge in rands than euros!
After my nap I discovered the Charlotte Rhys bathroom products! Good thing I left mine aaall at home (Shoves them back in the depths of my bag)…. I had the most gorgeous shower under what I'm convinced is the sister waterfall of Vic Falls! The water pressure is incredible! I stood in that shower long after I was clean with the water hammering a little massage on my back! Oh bathroom heaven!
I then found those gorgeous white hotel robes, grabbed the Charlotte Rhys moisturisers and emerged from my robe a much softer and smoother version of my former caterpillar self! Make sure when visiting Coopmanhuijs to forget all your bathroom essentials – because they will more than cater for you!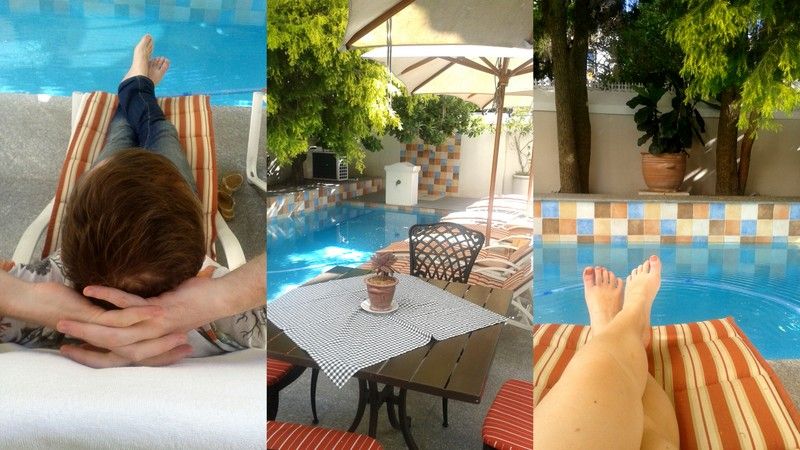 If you're visiting Coopmanhuijs on a gorgeous summers day make sure to have a little sun lounge at their gorgeous swimming pool! We foolishly decided against bringing swimming costumes but goodness I was tempted when I checked out the pool. Second prize wasn't too bad – a reclining sun lounger and some sunshine on my legs! 🙂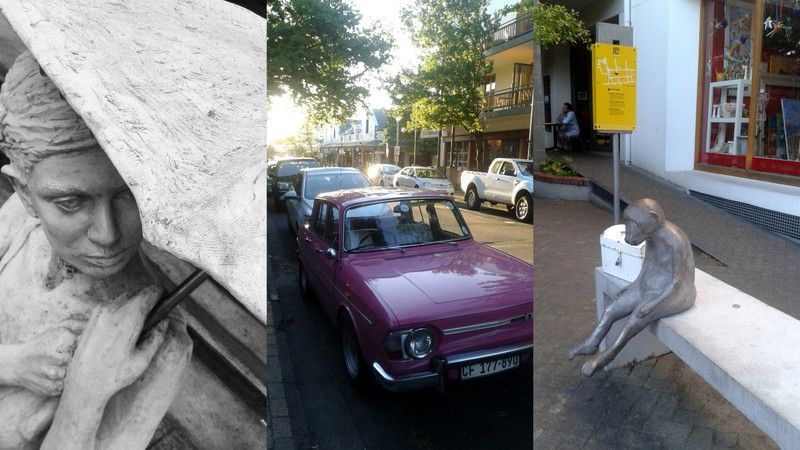 One of our favourite things about Coopmanhuijs was their fabulous location! We had a little walk around the town and spotted many fabulous spots for breakfast, dinners, fantastic glasses of wine and even an ice cream spot! We also found this gorgeous purple car on our walk which I couldn't resist sharing with you! If you're after a little bit of culture make sure to look out for the Come Sit Art Exhibit, which highlights talented South African artists, scattered around town. We found these two statues on our walk. 🙂
After our walk we headed back to our hotel for a really fabulous dinner at Helena's – but that is a-whole-nother blog post!
Whilst at dinner the hotel fairies had snuck in! We arrive to our bed remade and turned down with fresh bottles of waters and little chocolate treats each! Oh how I do love a good room turndown service! We rolled into our gorgeous bed anticipating a great nights sleep!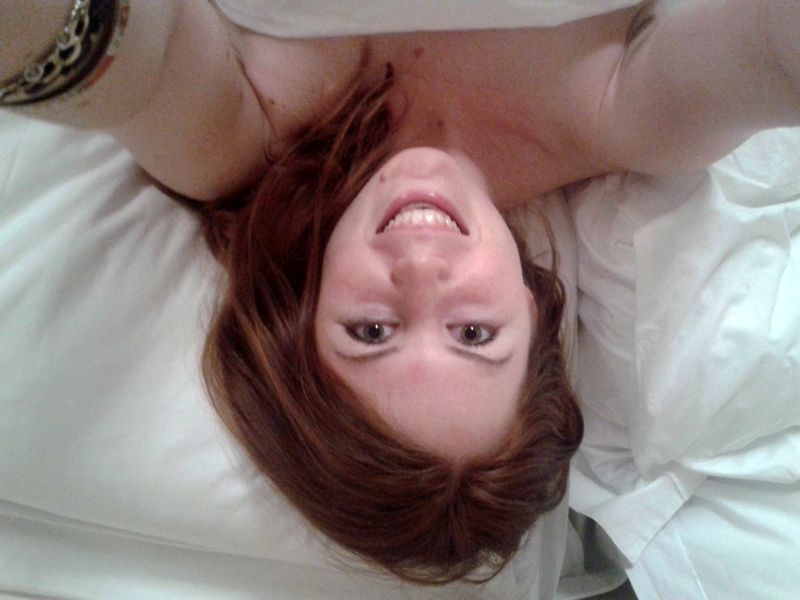 This is how I woke up – so yes! We were right! We got a great nights sleep at Coopmanhuijs! And if our weekend could not get any better – breakfast was just about to start!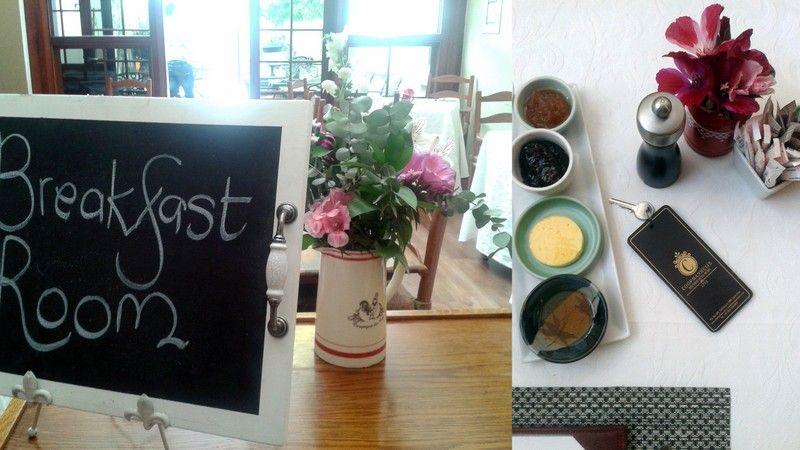 Breakfast at Coopmanhuijs is a seriously gourmet affair and I actually couldn't believe it was all included in the price of the room! What you're looking at above is just a selection from the cold buffet! We started with fresh and still warm from the oven scones with homemade jams and cream – this in itself is a wonderful treat! Then we had some great cheeses and some a lot of charcuterie. The little tarts were perfection and we went for the little custard tart which was freshly baked and lighter than air! The pastry was mindblowing! And there was even fresh loaves of bread from Schoon Companjie down the road! If you're looking for some healthy choices (we weren't) there is a whole muesli and cereal selection with fresh and preserved fruits.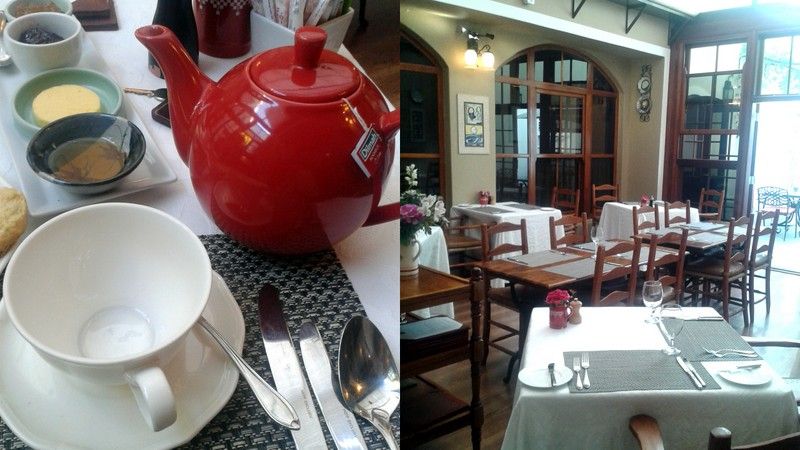 As if this was not enough breakfast was served with a variety of hot drinks and juices. We opted for a cappuccino and a pot of rooibos tea and Sir Juice Orange juice. And then even more! There was an entire hot breakfast menu featuring a whole variety of egg based dishes. We opted to share the Eggs Royale – sharing because we'd eaten most of the buffet table and ordering because I'm a glutton who can't resist a good Eggs Royale.
I'm pleased to report it was a really good Eggs Royale! Eggs Royale is simply an Eggs Benedict with the ham or bacon swapped for salmon. The perfection of this Eggs Royale is down to the English muffins. This is the first time in my entire existence that I have ordered an Eggs Royale and the English muffins have been home made! These very perfect little whole English Muffins were freshly baked and super buttery! The buttery English muffins combined with the smoked salmon, soft poached eggs and rich decadent Hollandaise sauce was amazing.
A little birdy tells me they also accommodate walk ins for breakfast at Coopmanhuijs! If you can't afford the night over splurge pop in for a decadent breakfast in the morning! The Eggs Royale is seriously 'TooMuchLoveliness' approved!
We had the most wonderful time at Coopmanhuijs and we were spoilt at every opportunity! The entire staff at Coopmanhuijs were incredibly friendly, helpful and always quick with a smile and a greeting whenever they were near. After we rolled out of the breakfast room I felt seriously at home! I'm hoping to be back at Coopmanhuijs for more adventures in the future!
DETAILS:
Disclaimer: We were invited as guests of Coopmanhuijs Boutique Hotel. However all opinions and images are my own.