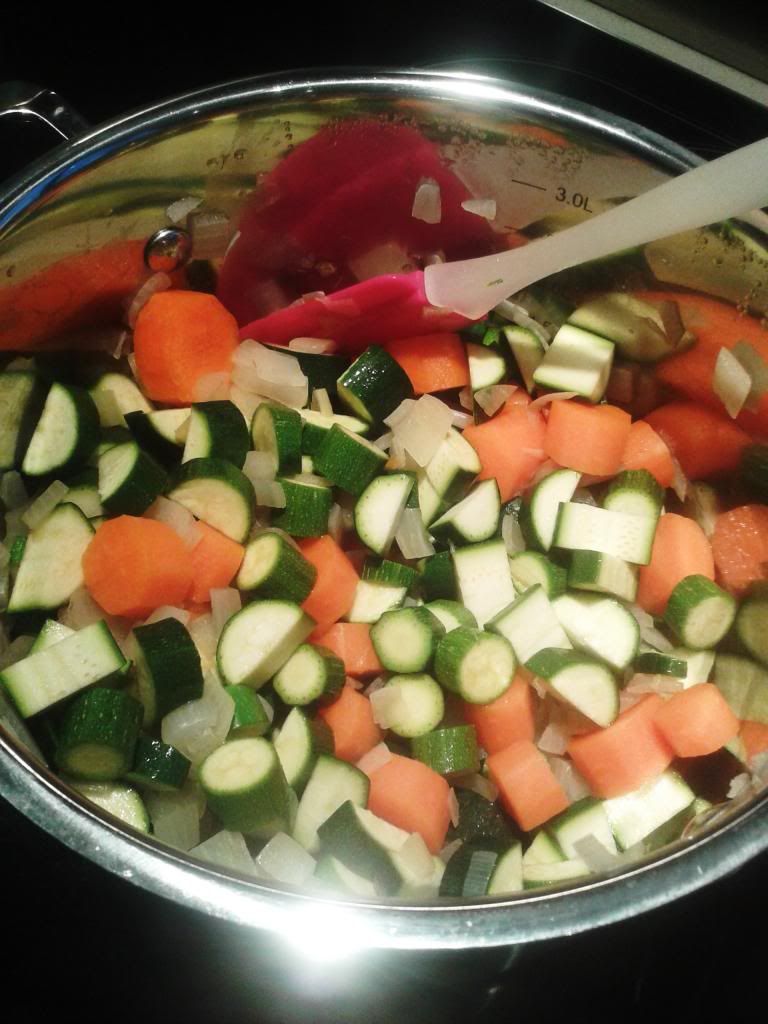 This soup is the perfect winter standby. Its also prefect for getting you through winter with a body aaaalmost summer ready. This soup is hundred percent healthy veggie goodness! Whenever my jeans are feeling a little tight I make a giant pot of this soup and have it for dinner every day of the week. By the end of the week the jeans are generally feeling a little more comfy! So this has become my skinny bitch soup. The soup you need after one too many fancy dinners out with too much wine and not enough shared desserts.
Ingredients:
 350g courgettes
3 carrots
1 white onion
2 stock cubes
2 cups of water
2 tsps of curry blend of your choice
Salt & pepper for seasoning
400g fat free bulgarian yoghurt
It's super easy to make and super healthy- this soup is a serious winner! If you don't like courgettes – don't worry – the veggies all get blended together into deliciousness and you can't even taste the courgettes.
Pull out a big pot place it on a medium heat, dice up an onion and throw it into the pot (do not add oil or butter – its not necessary just keep stirring). Put your two cubes of stock in your two cups of water and stir til dissolved. Top and tail your carrots and courgettes and slice them into disks about a finger width thick. Throw them into the pot with your onions. Give that all a good stir.
Then add your stock mixture, 2 tsps of curry blend, salt and pepper for seasoning. Place the lid on your pot and leave to simmer for 45 minutes. After 45 minutes your veggies will be soft and filled with gorgeous stock flavour. Pour your soup into the blender, add 400mls of fat free Bulgarian yoghurt and whiz to desired consistency. Sometimes I whiz it briefly for a gorgeous rustic texture or for longer for a smooth more traditional soup.