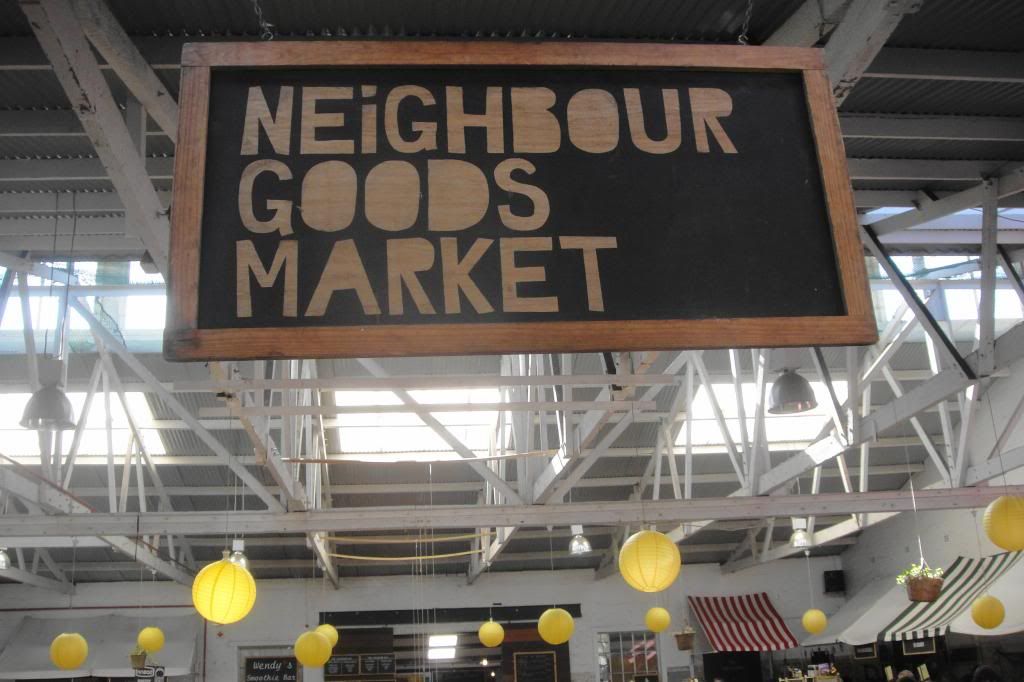 I'm a seriously loyal fan of City Bowl Market whether it be their Saturday Morning Market or Thursday evening market – I absolutely love it. So I must say- I felt a little like a traitor sneaking out to the Neighbour Goods Market in the Old Biscuit Mill on a Saturday Morning. I use to visit the Neighbour Goods Market often- but then I started to get overwhelmed by the crowds. Our approach to this Saturday was to get their as they opened at 9am- to allow us some wonder around time whilst the rest of Cape Town wakes up. This worked- and my claustrophobia was kept under wraps.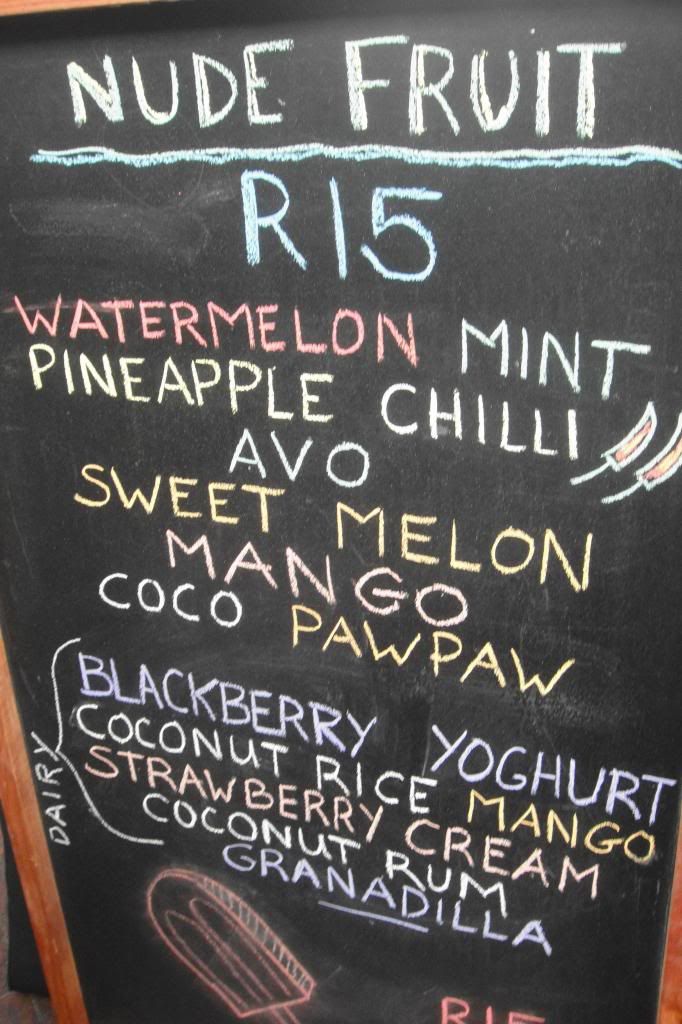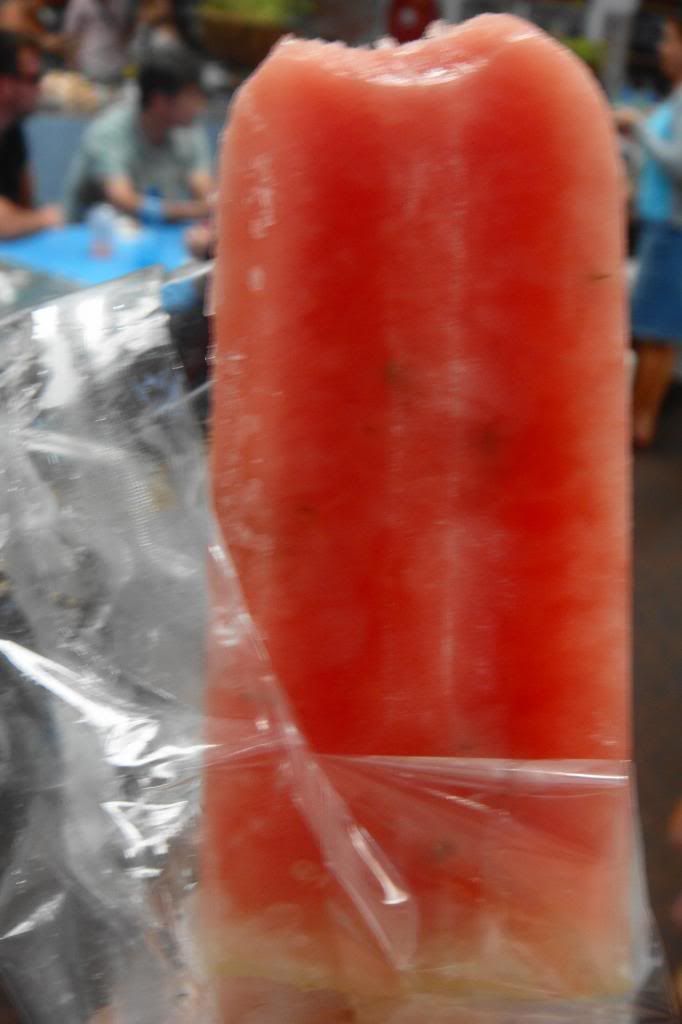 This summer I have been obsessed with frozen fruit lollies. And have been spotting some amazing flavour combinations. Nude fruit does fruit lollies for R15- what a steal- at the Neighbour Goods Market. I went with the Watermelon and mint which was delicious and refreshing. I then decided one lolly was not enough and went with the blackberry yoghurt which is a dairy option. The blackberry yoghurt was a little sour for my taste- but the whole blackberries were delicious!
Its lovely to see some well known Cape Town restaurants on the scene- with The Kitchen featured left- I'm a huge fan! Their lunches at their restaurant in Woodstock are healthy, delicious and always surprising! Another winner to be found is Sababa who make the most wonderful falafels with amazing filling options. I would highly recommend popping down to their restaurant on Bree street for their Thursday Falafel Night
Every time I go to a market I pick my 'must try next time' choices. This will be on the list for my next visit. You chose between a potato or sweet potato and this baked potato gets filled with whatever toppings you chose! Delicious! And sun dried tomatoes are just fantastic with potatoes.
These bonsai trees are lovely and great to see at a Market. Plenty of breakfast options are display- croissants filled with egg and bacon is a pretty fine way to start the day!
These ginger bread men make me smile! They are such cheerful little buggers. Queen of Tarts from observatory was there with their signature Sweetipie Cupcakes for R15- a pretty good deal for a designer cupcake! My favourite however was their cake pops for R5. Cake pops, for those not educated in the ways of getting diabetes, are cakes that have been mushed up with icing, shaped into a ball and dipped in chocolate to create the appearance of chocolate lolly pops. The cake pops were mushy and gooey and delicious.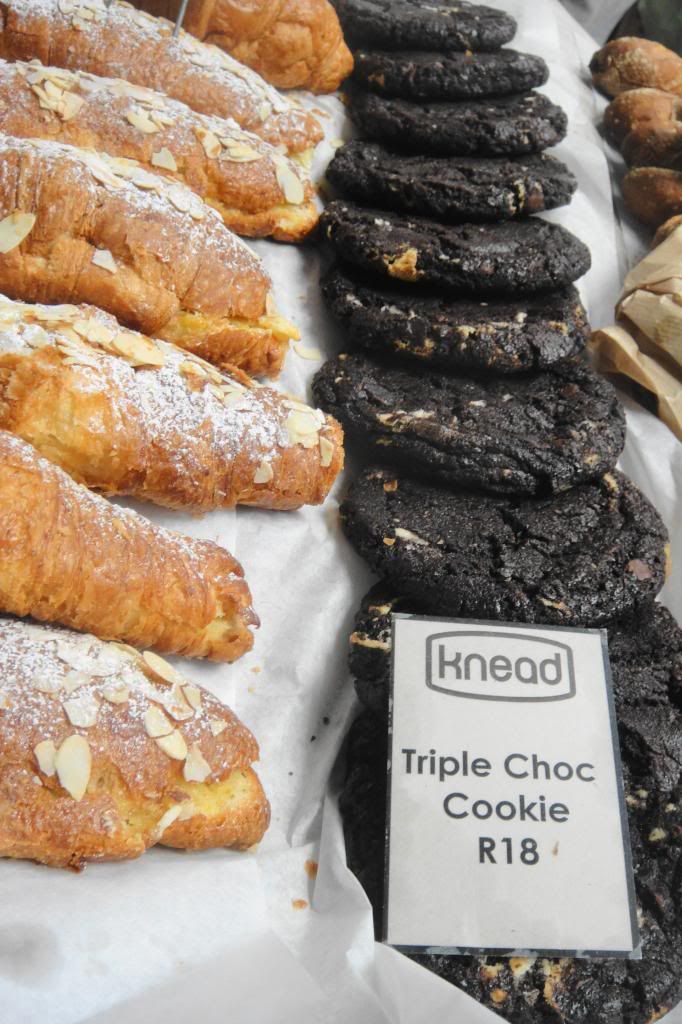 I'm a little bit obsessed with Knead Choc Cookies (read- a lot!) so was very excited to see them there. The dim sum was added to my list of 'must try next time'. I am a little spoilt because I found the South China Dim Sum Bar early on in life. So now all over dim sum pails in comparison. The trick is to make sure its hot and fresh when you serve it! These baby savoury tarts are exquisite and would do well for take aways for a fancy brunch. And everyone loves Pasta de Nata- spoilt for choice!!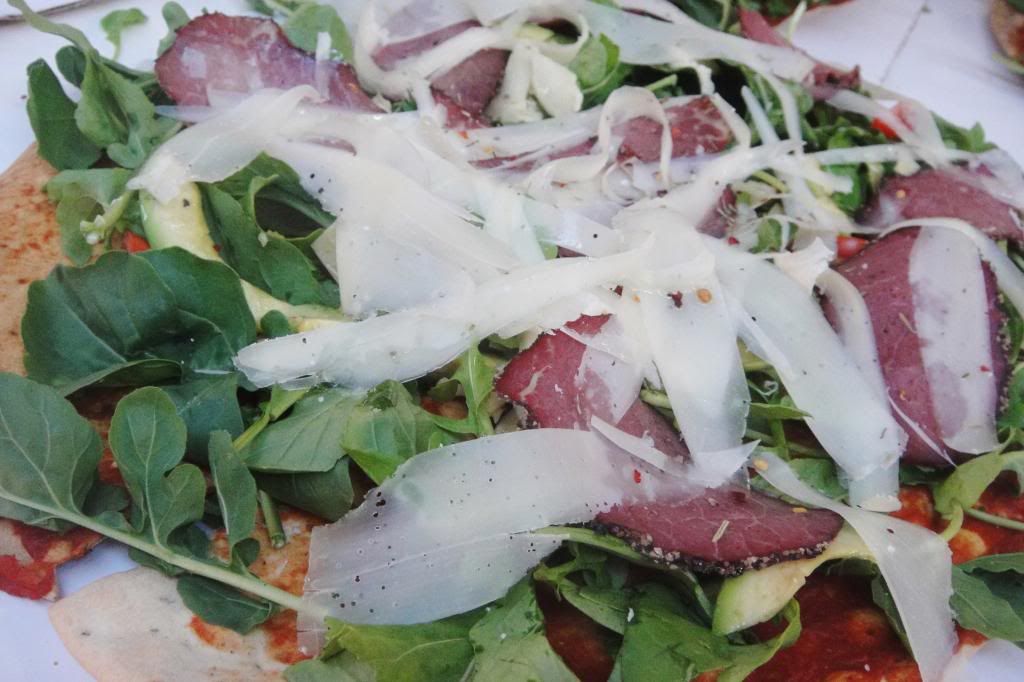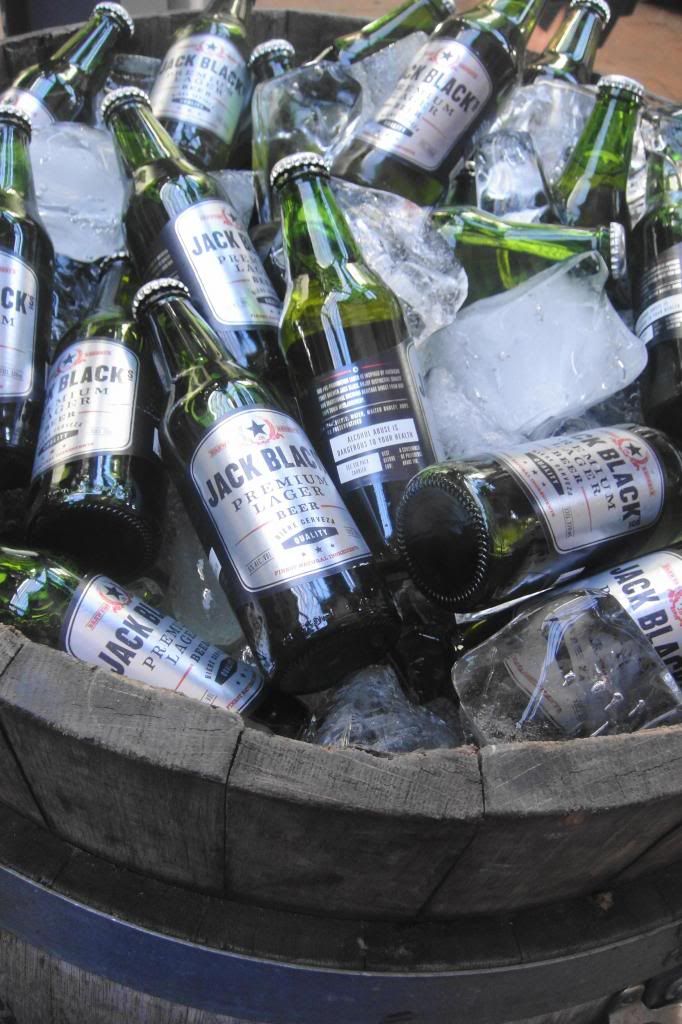 Apparently these pizzas are a hot commodity at the Neighbour Goods Market with their queues closely rivalling the coffee people. I know its morning time- but these barrels of beers must be considered a breakfast beer because they went down pretty fast! The Neighbour Goods market has a great vibe and wonderful food options- I would definitely recommend a visit. BUT either go when they open or much later to avoid the crazy crowds.
– – – – – – – – – – – – – – – – – – – – – – – – – – – – – – – – – – –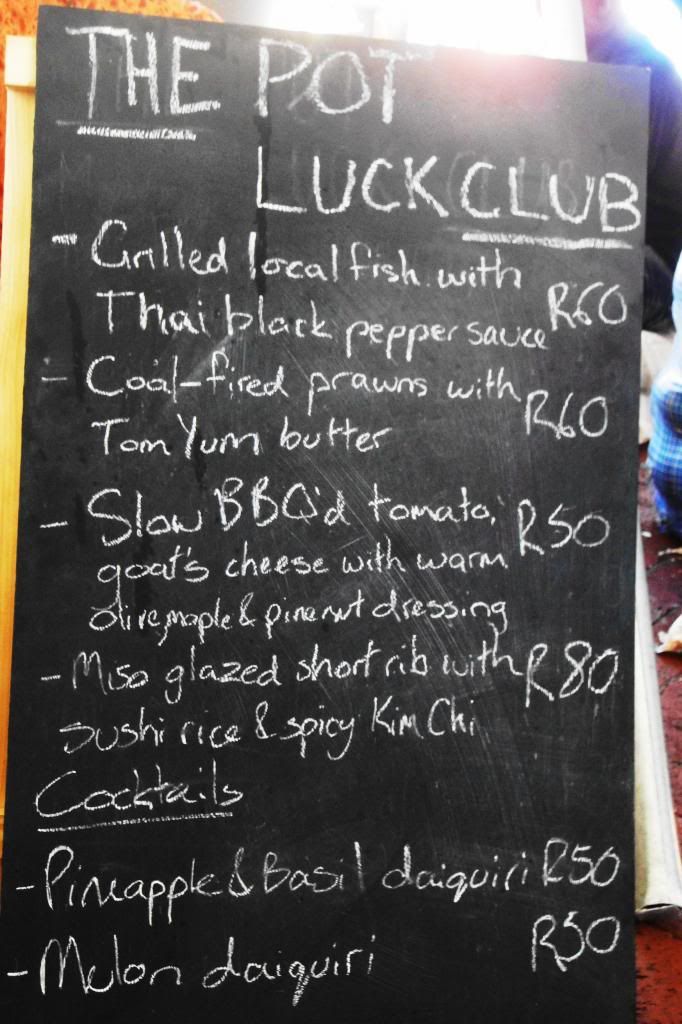 The reason I was cheating on my beautiful City Bowl Market was because of the Pot Luck Club Pop-up shop (say it fast- seems like a tongue twister). I have been stalking them for some time now on twitter and seeing their wonderful menus for the Neighbour Goods market being posted weekly. This finally prompted me to return to the Neighbour Goods and deal with my claustrophobia. Have a look at this weeks menu- how incredibly wonderful??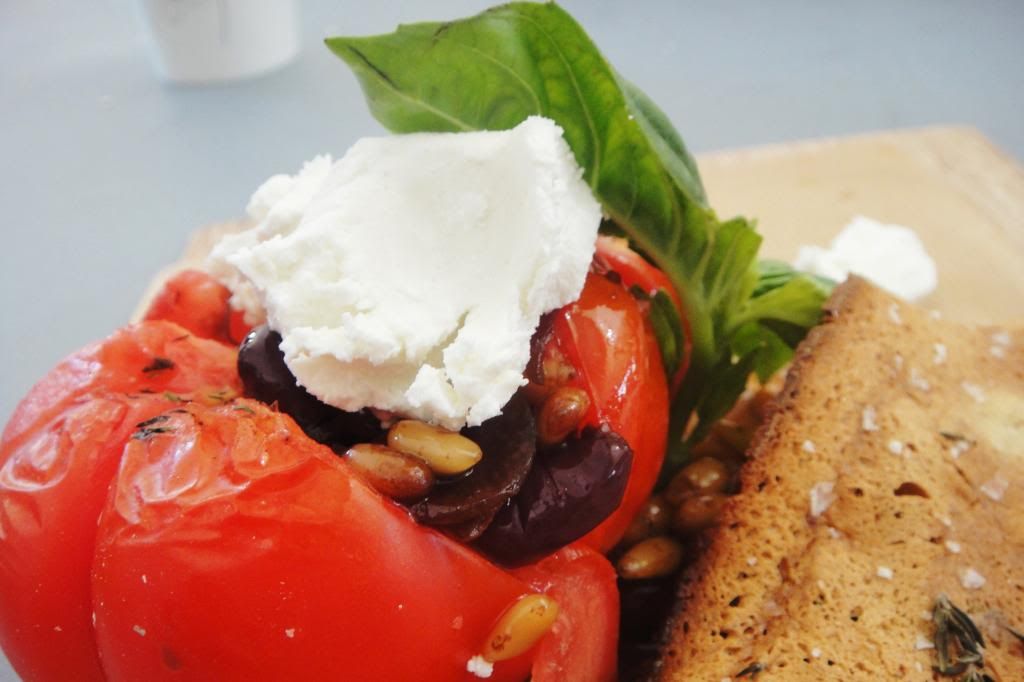 Here is the slow BBQ'd tomato with goats cheese and warm olive, maple and pine nut dressing. This was delicious and my absolute favourite! And apparently you can now order this beauty at their recently re-opened Pot Luck Club restaurant. I don't like olives- but let me tell you I was fighting with my friends over the olives in this dish. The olives were pickled or something? They were so sweet and juicy and delicious- and nothing like an olive? The warm just soft tomato was amazing with lots of goats cheese, maple dressing and plenty of pine nuts on the crispy malba toast. Absolute taste sensation- wonderful!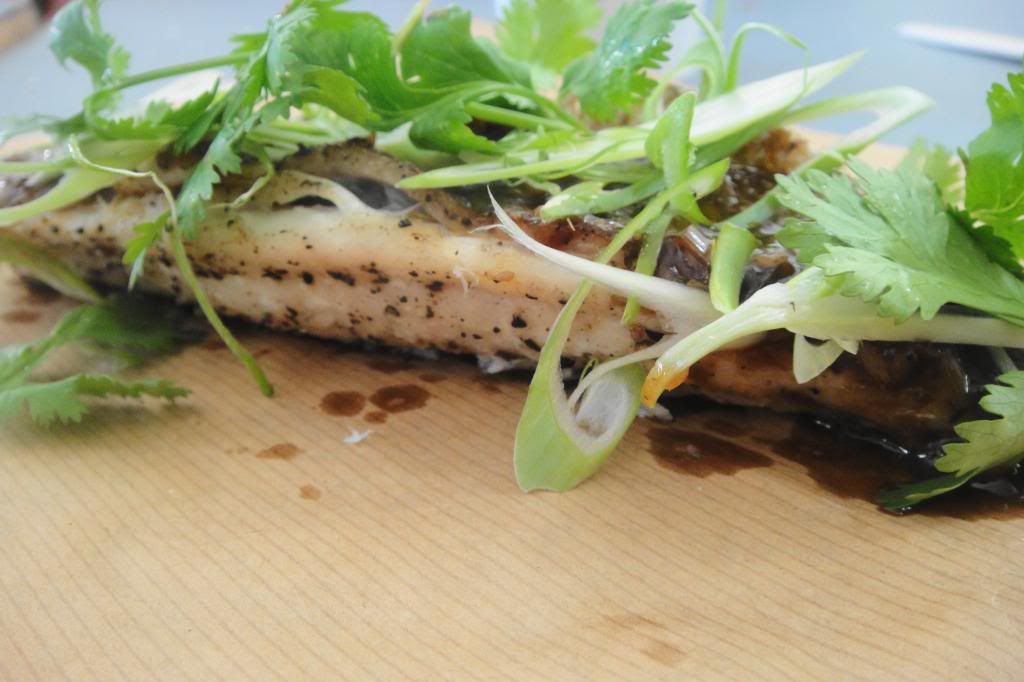 This is the grilled local fish with Thai black pepper sauce. This was fresh and light and packed with flavour. The fish was cooked to perfection- being soft and tender. A white flesh fish often depends largely on the sauce due to its basic flavour. This wonderful sweet peppery Thai sauce was great especially with the fresh herds and spring onions on top. Was delicious- but after a while I got a little bored of the flavour.
And here is the Miso glazed short rib with sushi rice and spicy Kim chi. This was delicious! And had a lot of flavour going to it. The spicy Kim chi was really spicy and was delicious with the sticky sushi rice and sesame seeds. The miso glazed short ribs were tender, smoky and sweet. This was a delicious meal- and I loved all the different flavours. Special mention about the beautiful presentation of all the above dishes. I love that even though you're in a market they still take the time to ensure attention to detail.