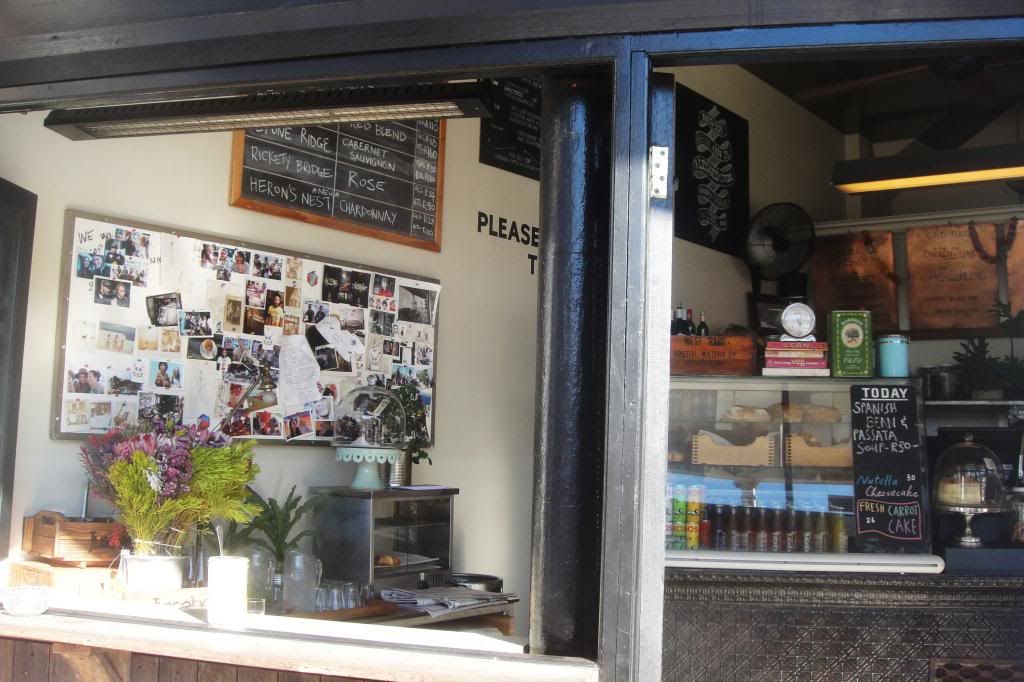 I have often driven past The Power & The Glory on the way home and wanted to stop by. Finally I managed a visit on a Saturday afternoon and had a great lunch. A lot of critics have complained about the 'hipster hate' they receive but I'm not sure what they are talking about? When we were there for lunch people were very relaxed if not a little hung over. Yes service is pretty casual but that is the atmosphere they are going for. If you want fine dining and waiters that professionally run you through the ingredients of every dish- this is not the place for you. The Power & The Glory is where you go for an affordable and easy lunch preferably after a big night out of an early lazy dinner to warm up for said night out.
The menu is basic- with some good healthy, fresh and wholesome food. The prices are great value especially ones you see how wonderful and fresh the ingredients are when they arrive. The menu mainly consists of sandwiches, salads, the hotdog of fame and a pie of the day. Simple but sweet.
You need to place your orders and pay at the til, find yourself a spot in the restaurant and then they will happily bring you your order once it is ready.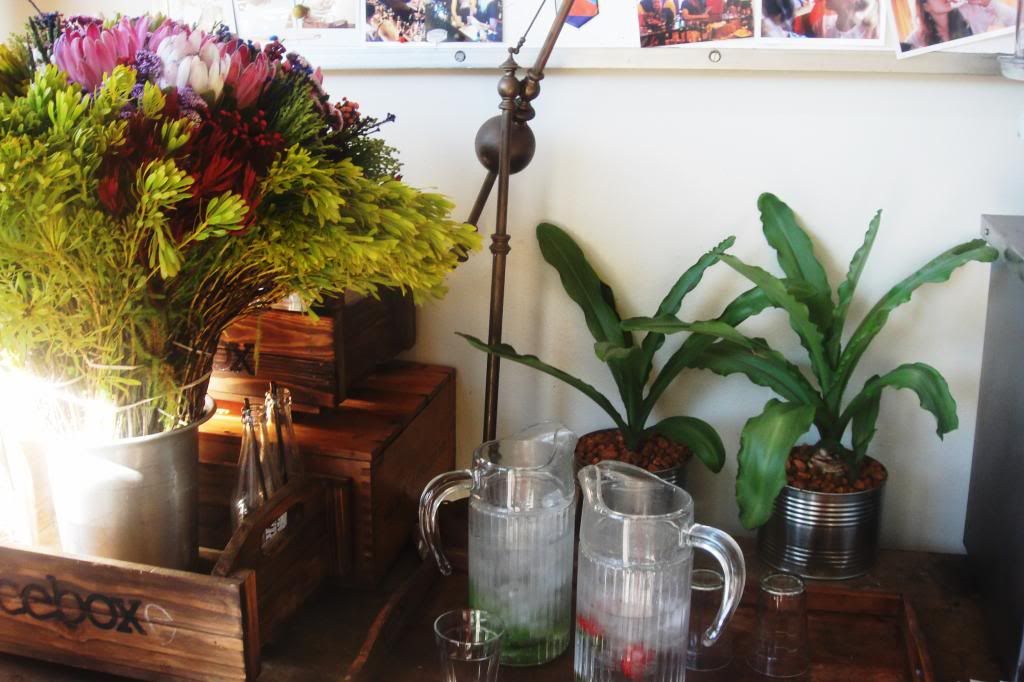 Tying in with their relaxed help yourself atmopshere are the iced water jugs filled with strawberries or mint. I love strawberry water 🙂 it is such happy stuff. The design of the restaurant is quirky and charming and has wonderful interesting touches.
The Beef and Malt stout pie at R32 was a popular choice with our table with us finishing the last two of the day. The pastry was buttery and delicious. The meat was tender and full of flavour with plenty of gravy sauce. The pie was great value for money.
I opted for the chicken salad for R38. Which is pretty much a steal for a chicken salad these days. (Insert rant about how things were cheaper back in the day). The salad is simple and delicious. Mainly consists of tender sweet and tart chicken pieces with lots of fresh and interesting leaves, tomatoes and plently of sesame seeds. I love sesame seeds so was very happy. They dressing on the salad is so tasty and they should bottle it for sale!
This here is nutella cheesecake- and it is damn delicious! It is honestly a crispy biscuit crust with pretty much a thick creamy layer of nutella and pecan nuts of top. And its a fridge cheese cake– which is the only way cheesecake should be made in my opinion!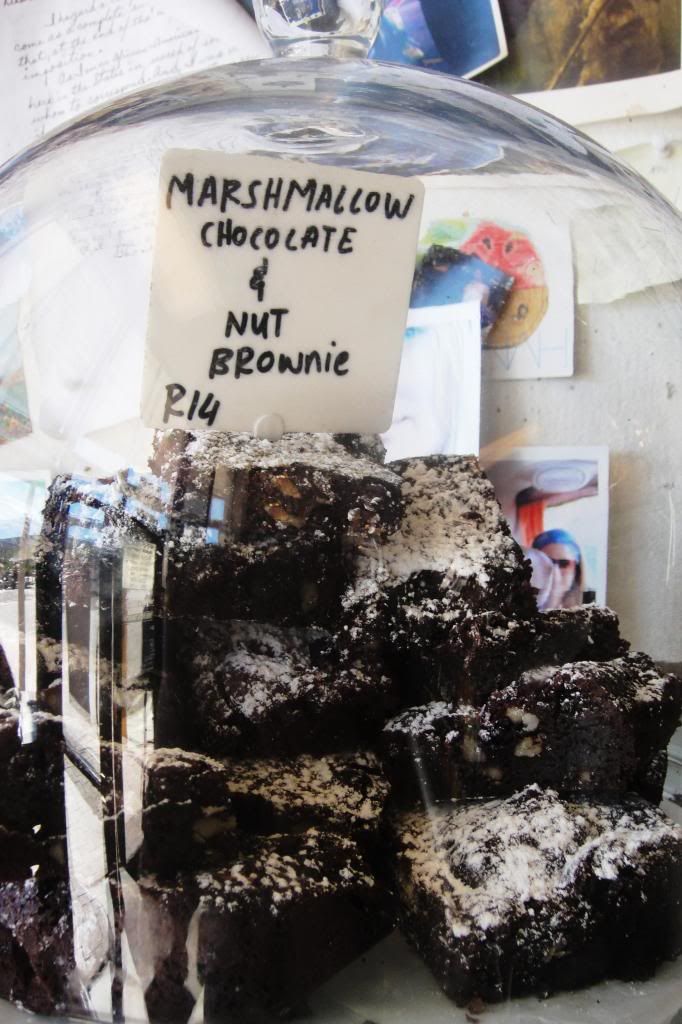 DETAILS:
Location: 13 b Kloofnek Road, Tamboerskloof (below rafikis)
Opening times: Monday to Friday, 8am until late. Saturday 10am until late.
Contact: 021 422 2108