With Mother's Day arriving tomorrow everyone is looking for that sweet gesture that will make their mom all sentimental. Lots of people have been cooking up a storm in regards to cupcakes and cakes or booking restaurants and making cards. I'm admittedly a little lazy. I like the big impress with little effort. I know… bad child! But if anything I'm my mothers daughter. So I'm going to be making a pancake cake. These guys are fantastic, fail proof and require zero competence but still give you the big impress finish. And the best part- everyone will have these ingredients in the cupboard somewhere.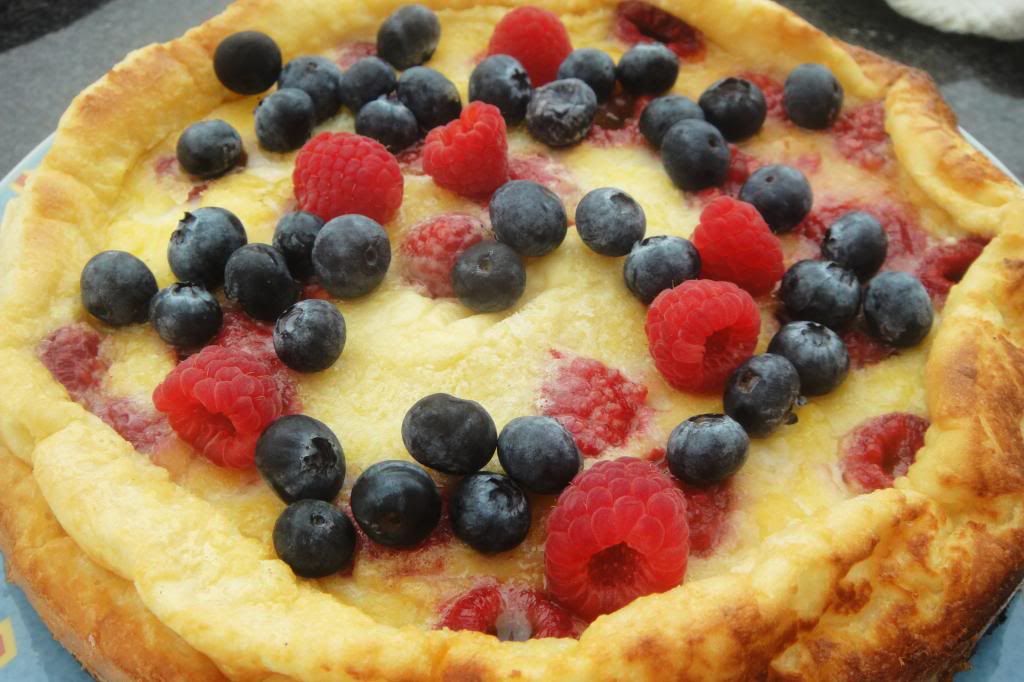 Ingredients:
500ml milk
2 large eggs
1 cup cake flour
80g butter
2 tbsp castor sugar
pinch of salt
1/2 tsp vanilla essence
150g raspberries
50g blueberries
20g castor sugar for dusting
You're also going to need to heat your oven to 200C and a lined 22cm baking tin.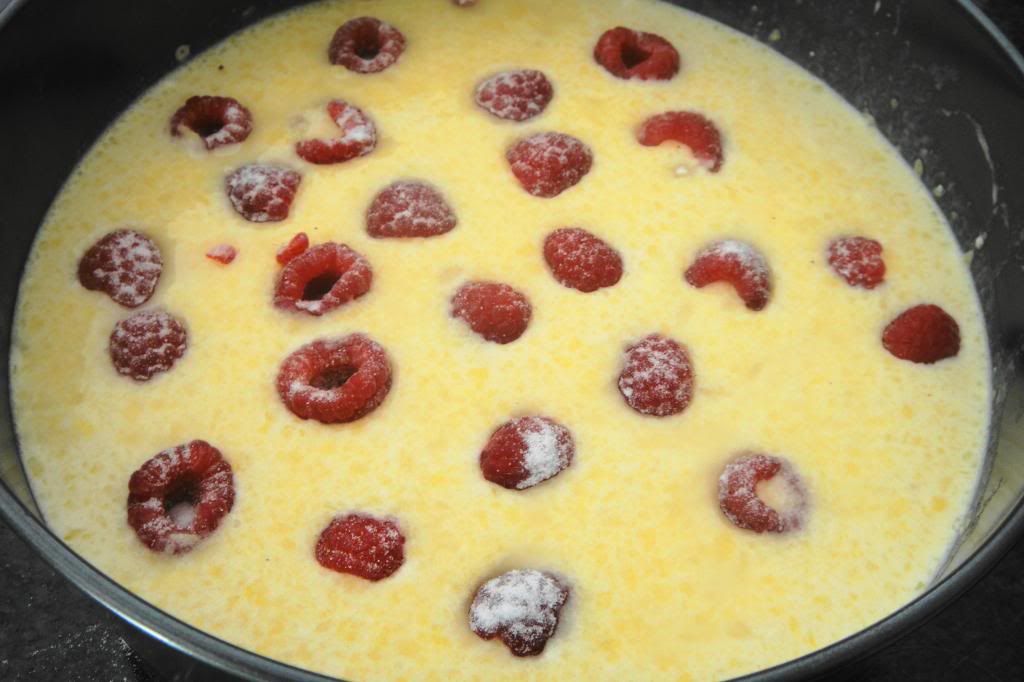 Now I'm going to show you how frightfully easy this recipe is! In a bowl beat together the flour, milk, eggs, melted butter, castor sugar, salt and vanilla essence. Pour this mixture into your 22cm lined baking tin (make sure to grease it first!). Pour 100g of the raspberries into the mixture and sprinkle with castor sugar. Then finally place the tin in the 200C oven. Bake for about 30minutes until well risen and golden. After taking your pancake cake out the oven top with the remaining raspberries and the blueberries.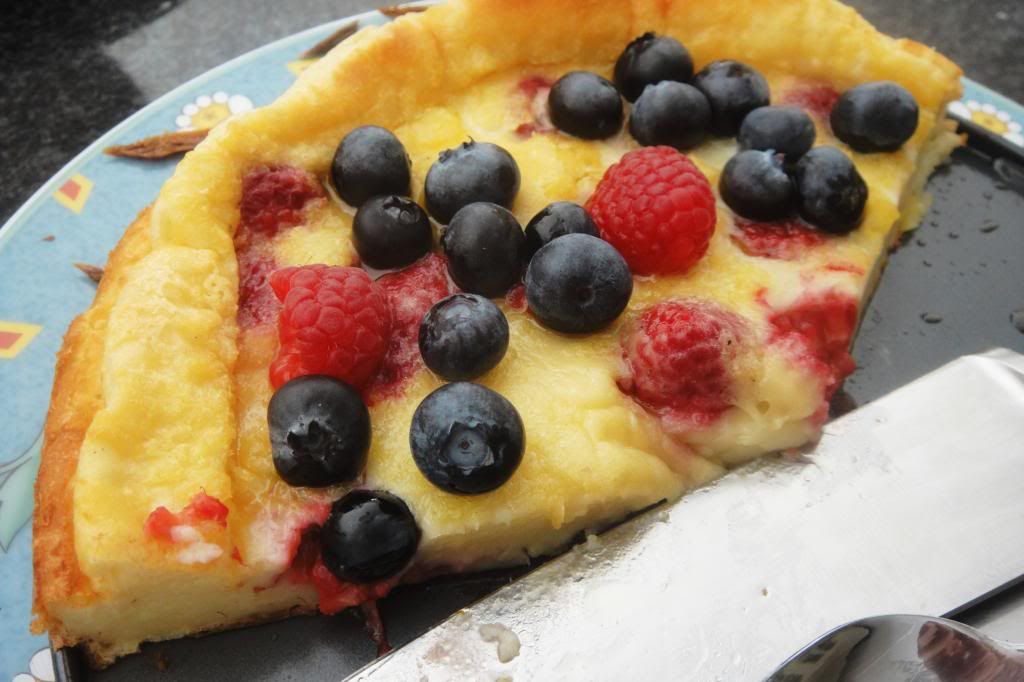 This pancake cake is so great served warm straight out the oven- the outside crust gets a slight crunch and the inside is firm but soft like a flapjack pancake. I opted to serve the pancake cake with mascarpone but whipped cream or ice cream would be great choices too. Enjoy 🙂 And a happy Mother's day to all the moms out there.