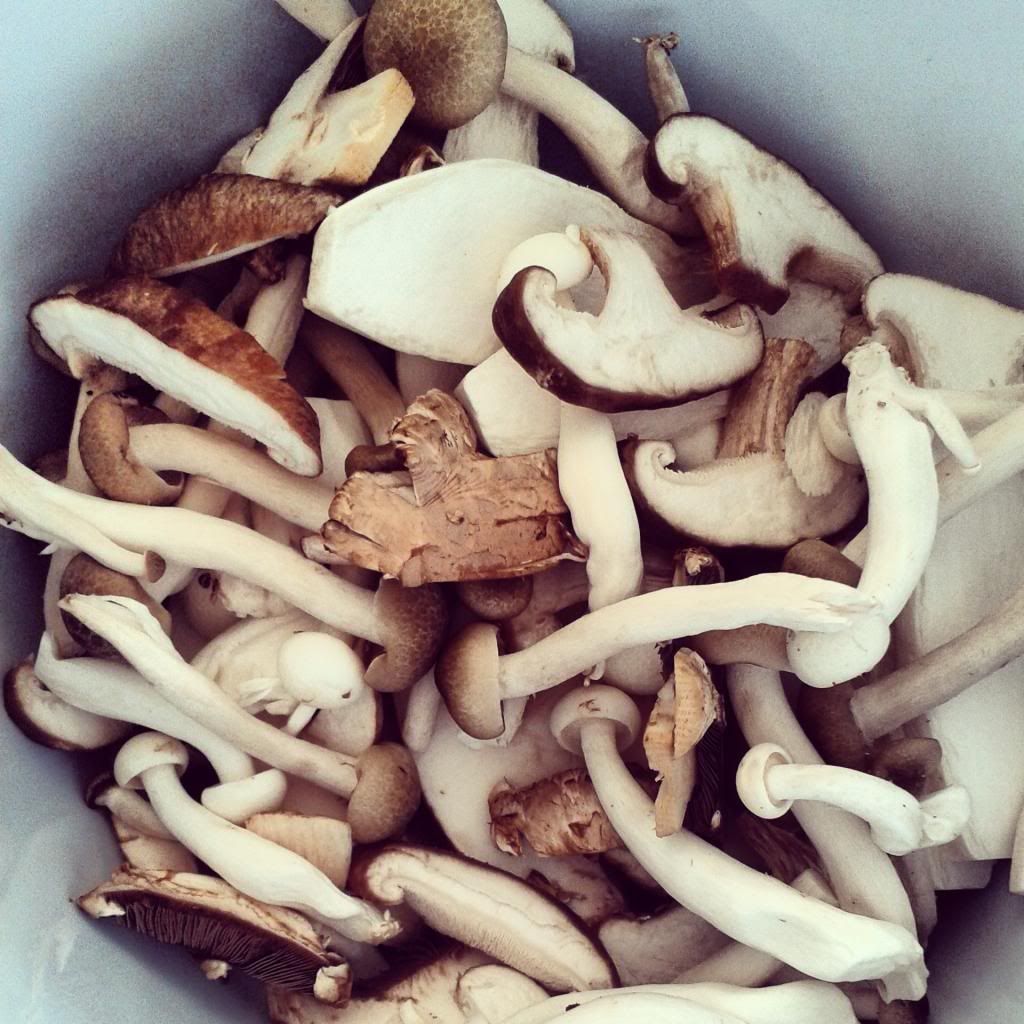 I have the most wonderful obsession with mushrooms- could eat them all day every day. So I am a huge fan of this recipe. It is super easy- but does need lots of marinating time. The best thing about these mushrooms is you can use them for anything- I throw them in a salad, use them as a sauce for steak, add them to Italian bread with plenty of cream cheese or even on there own eaten right out of the bowl.
Ingredients:
– 200g Exotic Mushrooms- I opted for the Woollies exotic mushroom mix which includes shitake, king oyster and shimenji . The recipe does not work well with normal white mushrooms as they are not fleshy enough so try find something a little more exciting.
– 4 Tbsp olive oil
– 2 Tbsp soy sauce
– 2 Tbsp balsamic vinegar
– 1 tsp Mrs Ball's chutney- or any kind of chutney you have on hand.
Finely slice all the mushrooms and put them in a bowl.
Combine the olive oil, soy sauce, balsamic and chutney and pour this on top of the mushrooms. Stir this through the mushrooms so they are all evenly coated.
You're going to want to let this marinate for a 2 hours at least. 4-5 hours would be better.
And that is all there is to it- enjoy!