I'm a very bad Cape Townian. I have never been for a picnic on Chapman's Peak. But fortunately I corrected this recently and I'm now a huge fan! It is just so beautiful up there!
So the deal is if you're coming from Hout Bay side you just get a day pass and you don't need to pay as long as you don't go through the pass. Pack a picnic blanket, some snacks and some good wine.
For snacks we went with Fish on the Rocks Calamari- one of the worst meals of all times. It tasted like I was eating deep fried elastic bands. And the chips tasted burnt and undercooked at the same time (possibly due to old oil in the fryer?). Luckily the snacks was saved by our Charly's Bakery snacks and the gorgeous bottle of Klein Constantia Sauvignon Blanc. The sunset was beautiful, the weather was perfect and it was the best end to a very long week. I can not more highly recommend spending a summer evening on Chapman's Peak watching the sunset.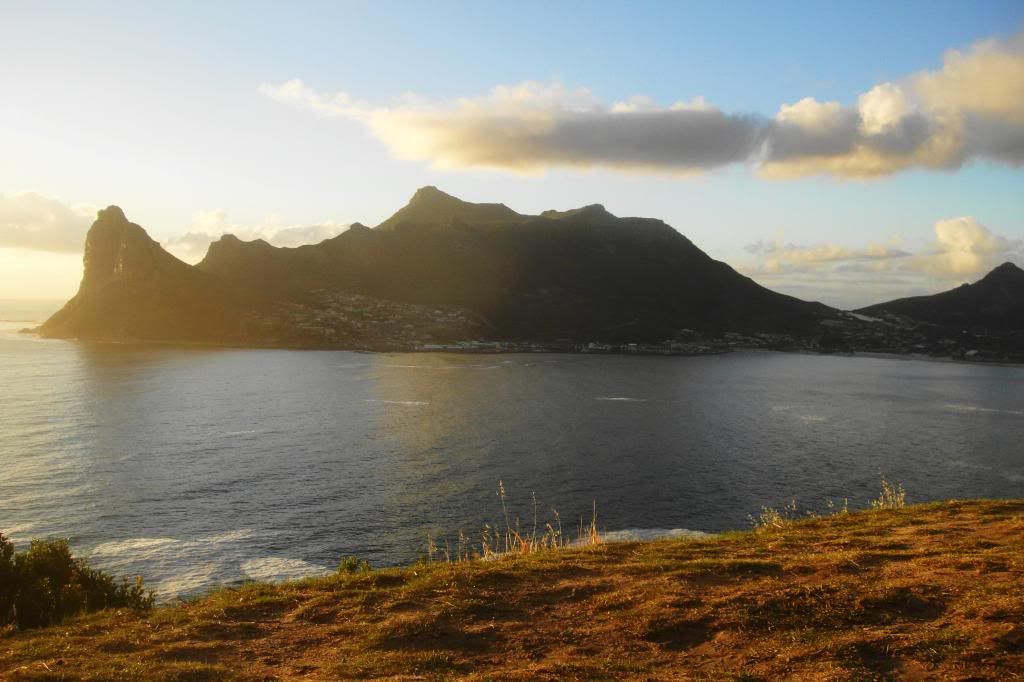 Awkward moment as we tried to leave the pass- and we were not allowed out…?
The lady at the boom had told us they were closed and the day pass ended at sunset. We were very confused as we didn't know about this rule and wondered were she thought we were going to spend the night if she didn't let us leave? Luckily she sneaked us out and we didn't need to spend the evening in our car!
So for future reference- as the sun sets race to the boom to be let out!!